Bringing comfort and elegance to outdoors is something we all aim but only a few of us manage to realize it in real. Reason behind is the ignorance regarding some of the coolest and the most comfortable deck furniture. Here is a list consisting of cool, sophisticated and comfortable outdoor furniture you can get home:
Dune Double Chaise Sofa Lounge with Cushions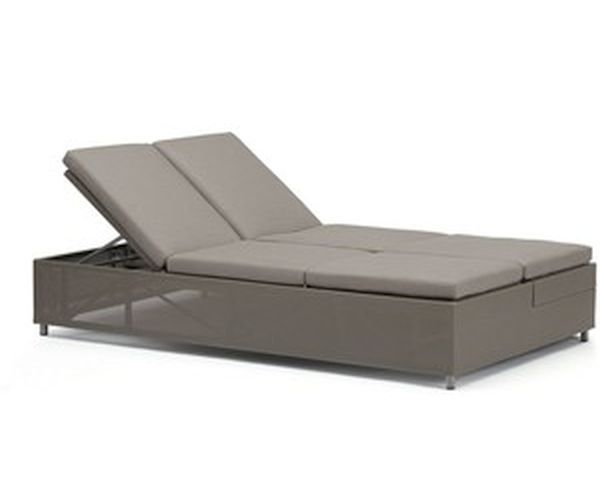 A furniture piece does not necessarily need bright and flashy colors to make a bold statement, and this dune set from Crate&Barrel proves this right. Its stone-grey color looks happening and you can throw some colored cushions atop, to make it even more interesting. Modern furniture gives you an opportunity to lounge outdoors stylishly and comfortably. Besides its appearance, its adjusting quality is what makes it so special. Double chaise seats with adjustable backs make it a suitable addition to your patio or your porch for relaxing and sun worshipping.
Jasper Outdoor Garden Set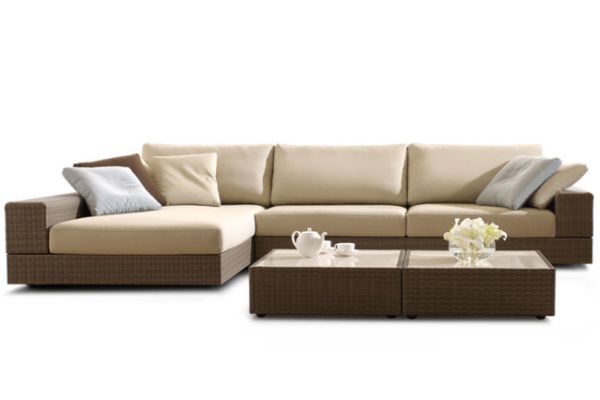 King Furniture has designed Jasper Outdoor Garden Set for people who desire adding beauty, sophistication, and comfort to their patio or a backyard with a furniture piece. Luxury outdoor furniture gives you an opportunity to arrange it in a wide assortment of options, each suiting a different space and entertainment need of yours. The fabric used is of high quality, is weather resistant and is convenient to clean.
West Elm Huron Set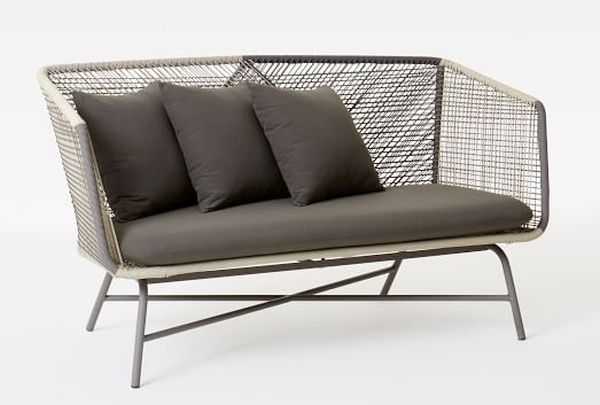 A chair, ottoman, center table, coffee table completes this unique outdoor furniture set. It looks beautiful and its design is special. All-weather cord is hand woven around lightweight aluminum frame that makes a chair, ottoman or a table. There is also a lamp made of same material and in the same way. The entire set speaks volumes of comfort and elegance, and of durability owing to the use of rust resistant aluminum frame and cord.
VarmdoChair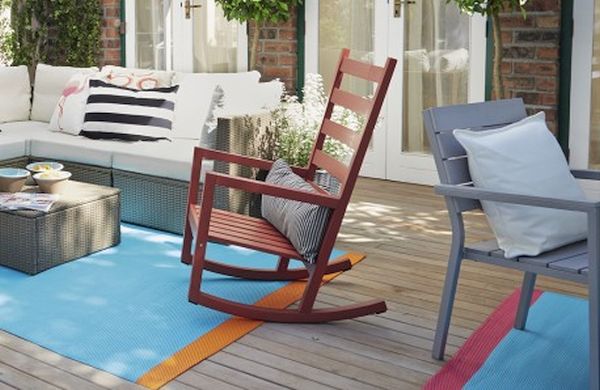 This rocking chair is beautiful and is high on the comfort quotient. Place it in your porch with a side table, keep your wine glass on the table and enjoy your time rocking on this chair. The rockers are wrapped in plastic strips so that while rocking, the chair does not harm the ground in anyway.
Pottery Barn SaybrookOutdoor Dining Set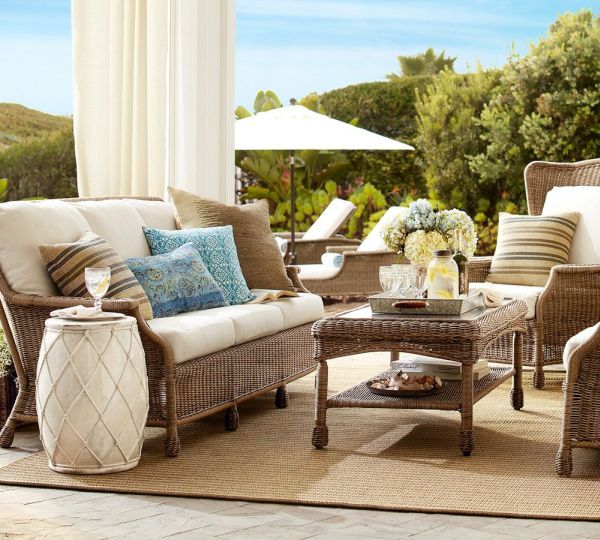 Wicker has been there since late 70s, and is continuing to have the same charm and importance. Wicker furniture is lovely but ones made with durable synthetic that looks exactly like wicker are suitable for outdoors, such as this outdoor dining set from Pottery Barn. The dining table is so interesting and gorgeous having a glass top, curved legs, a rolled rim and wrapped feet in hand woven wicker. The glass top is not ordinary but is made of tempered glass and has an umbrella hole.
Casbah Chair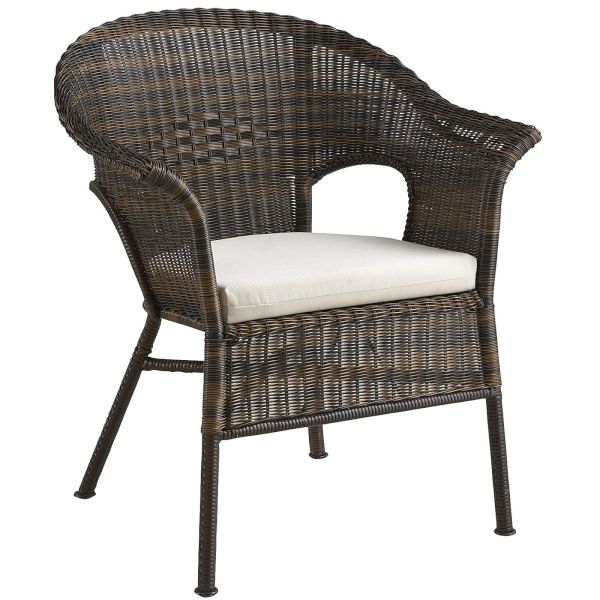 It is easy to weave wicker than to weave synthetic wicker like material that is used in outdoor furniture. The durability factor makes furniture manufacturers use synthetic wicker, as it is weather resistant and is suitable for all seasons. Get these Casbah chairs home and you could transform your not so interesting patio or porch into an exciting space. You can choose from a variety of colored chairs, or simply pick white chairs.
Outdoor benches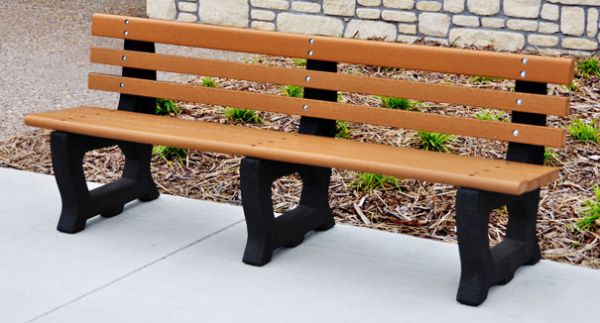 Placing a few outdoor benches in your garden or a backyard is a fantastic idea to add comfort. They look simple yet attractive, especially in a garden full of flowers and bushes. You can consider a wide variety of options, to choose an ideal shaped, sized and a bench style that suits your outdoor space the best.
Outdoor furniture adds the much-required comfort, style, warmth visual appeal to any outdoor space. Besides visual appeal, durability is a factor that demands a lot of attention while choosing outdoor furniture pieces.