Shabby chic style or the cottage or farmhouse style of interior decoration as we call it is an amalgamation of rustic flavors, femininity and vintage elements. Do not take the term shabby in its real sense, as this style is neat and clean. It is shabby in the sense that no hard and fast rules govern it and the look is unstructured.
Yet another extraordinary thing about this interior decoration style is that it is budget friendly because acquiring most of the elements are easy, as in securing salvaged furniture, handicrafts and vintage textiles from flea markets. Those interested in this look can consider using following elements and features that are integral to a shabby chic style interior décor:
Flowers and floral decoration patterns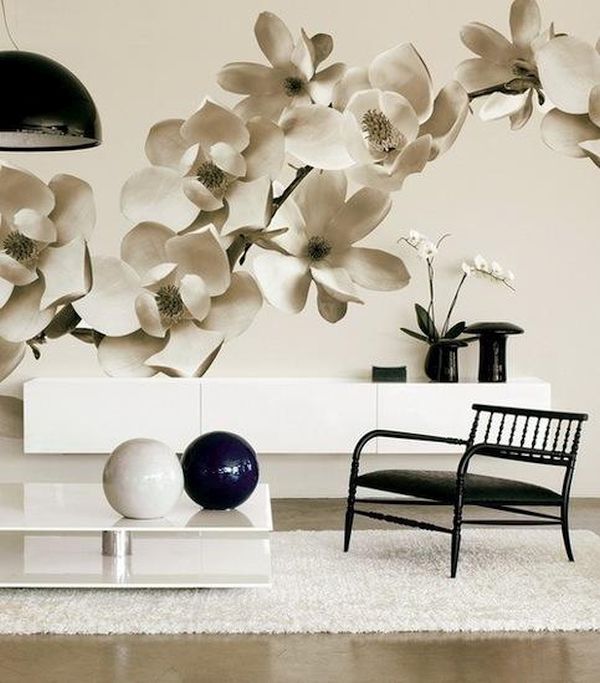 Flowers and floral patterns play an important role in a shabby chic interior décor. Whether you decorate walls with wallpapers that have flower pattern on it, drape your furniture in flowery upholstery fabric, or go in for fresh flower or dried flower decoration, it all will complement a shabby chic interior décor. They add a romantic, light, comforting and a youthful feel to this type of décor.
Shabby chic furniture and accessories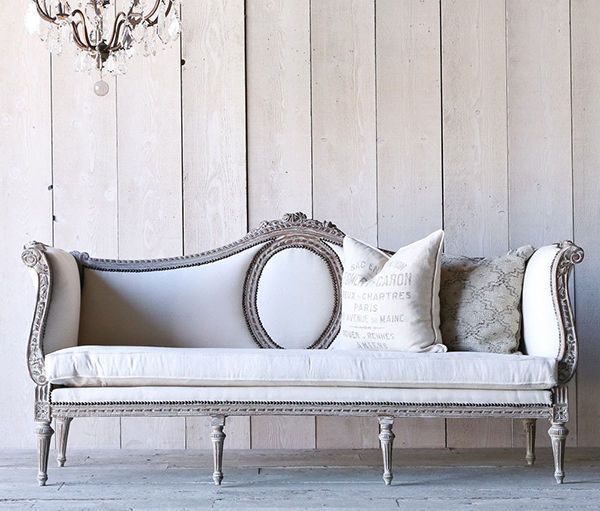 Furniture used in a shabby chic décor is vintage and antique furniture that looks no less than an artwork, such as the embroidered sofas, lace beddings and chairs. As far as the accessories are concerned, antique clocks, frames, old photographs, antique vases and pitchers, tapestry, metal signs, and mirrors go with it. Try to pick mirrors that have antique frames or brocade frames, as they go best with this type of décor.
You can display old handmade tablecloths and napkins, runners and pillow covers probably made by your grandmother. It goes for the metal and woodcraft, as you can display ones from your great grandfather's collection if there are any. Antique furniture and accessories add to the sentimental value that a shabby chic décor has in plenty.
Color scheme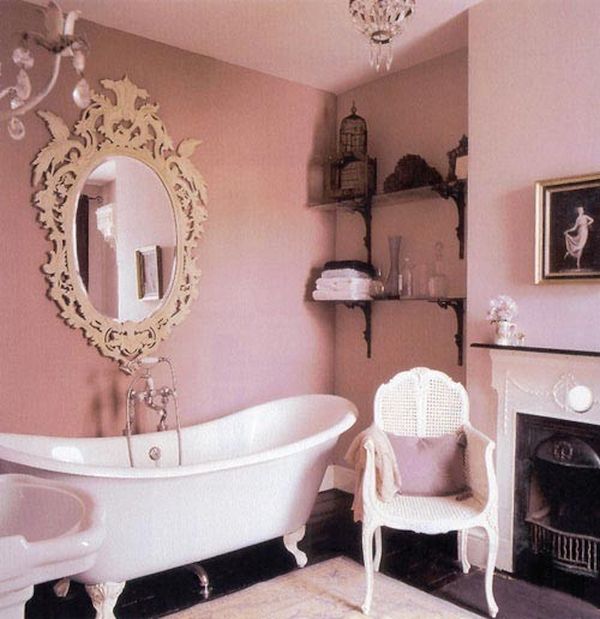 Shabby chic décor speaks volumes of luxury and comfort and its light color scheme has a lot to do with it. Soft white color tones, light pastel colors such as pink, blue and gray add to its elegance and the romantic feel. Light color scheme and bright light is a combination that works wonders for making a shabby chic décor charming and inviting.
Table lamps and chandeliers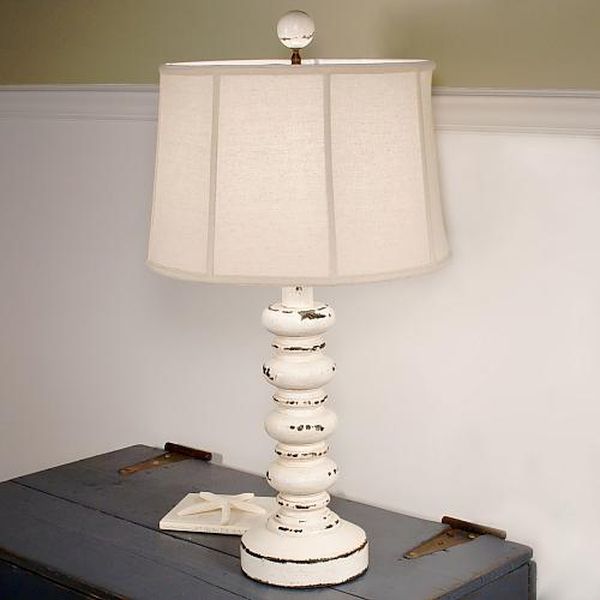 Having its unique character, a shabby chic interior décor style is all about beauty, comfort, charm, is calming and is nostalgic. Lamps with soft base shapes and light colored fabric shades, and chandeliers made of crystal and glass decorate a shabby chic décor so well, making it appear heavenly.
Eclectic display of crockery
If you ever consider cabinet displaying crockery in a dining room belonging to a shabby chic décor, you will notice an eclectic display that looks quite interesting. Place a distressed white cabinet and fill it up with your expansive collection of crockery that belongs to your great grandmother's time mixed with the ones from today.
Eclectic grouping requires no perfection, in fact, lack of perfection is its essence. You get an opportunity to flaunt those loner crockery pieces right there amongst complete sets, as it looks gorgeous. Besides, you can take some loner pieces up on the walls, as making wall statements using crockery plates is an integral part of a shabby chic home decoration style.
People who like a light, comforting and a nostalgic feel in their home love shabby chic décor. It calls for filling up a space with antique things and covering up walls in soft and light color tones.