Your must have filled your living room with a variety of furniture pieces but you will agree on one thing – the sofa plays a big role. This does not mean the other furniture pieces are insignificant but sofa set is much more important and significant. This is because it manages to make a mark with its comfortable design, functionality, and stylish features that get along well with the rest of the room décor.
The comfort factor remains stable in almost every sofa set, while they differ in their aesthetic appeal and interesting features. Some are basic designs while the others are too different from the ordinary. They are eccentric designer sofas that help creating an out of the box interior décor. Here are some examples, you can get home to make your living room exciting and interesting like never before.
Lip Sofa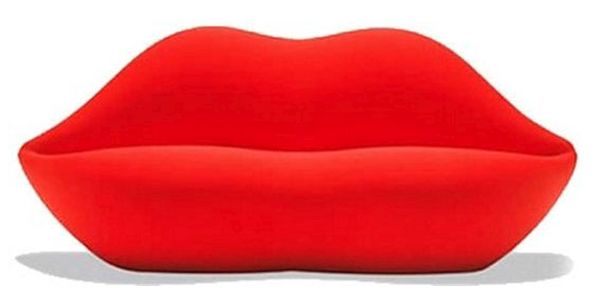 This sofa goes well with a funny and a casual room décor. The fierce red lip sofa is worth becoming a focal point of any room décor. Adding this to a room that follows adventure and fun theme will add more fun and play to the room.
Wall climbing sofa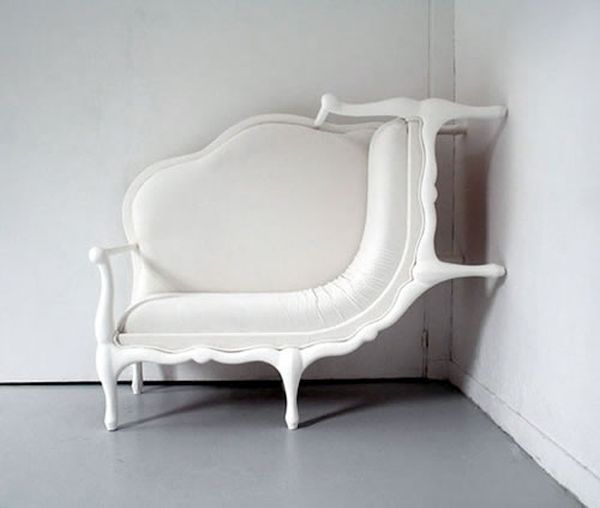 Extremely odd yet eye-catching design is the wall-climbing sofa designed by Lila Lang. Such an incredible sofa set it is, as it is a combination of a sofa and a couch. The half portion is like a sofa and another half resembles a couch with its back climbing up a wall.
You can sit on the sofa portion when you want to sit straight, and when you are lazy and looking for a back support, just lean on the couch portion. It is a unique, beautiful and an intriguing furniture piece that will become a focal point of your living room. It is ideal for that corner of a room where you feel none of the furniture fits in.
Do-Lo-Rez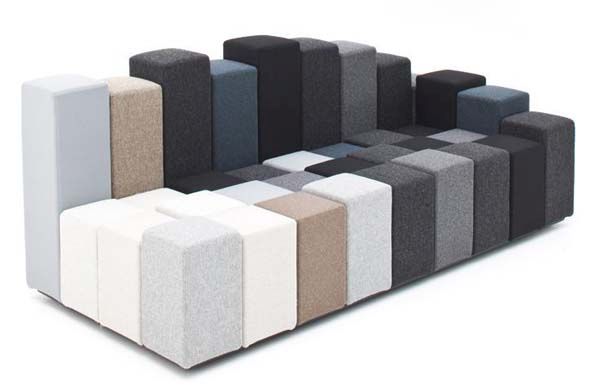 The Do-Lo-Rez is a colorful and a unique shaped sofa designed Ron Arad who is a London based designer and architect. A versatile sofa made of polyurethane foam of varying density, owing to which the sofa gets a sturdy base, and a soft comfortable seating area. The unique and interesting configuration you see is an outcome of a smart placement of cubes and rectangles arranged in rows. The amalgamation of such bold colors and unique pattern makes Do-Lo-Rez a bold design.
East Meet West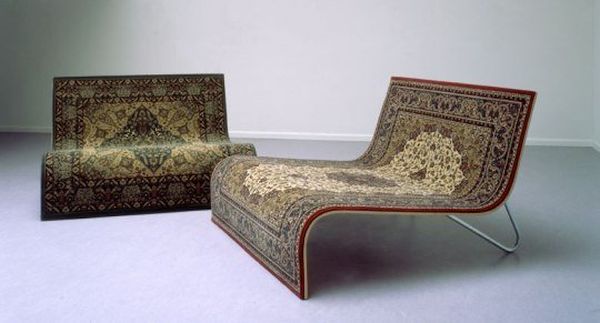 You take a first glance at it, and you will instantly think of the flying carpet from Aladdin tales. It is the carpet sofa named "East Meet West", which is adept at adding royal look to your home.
The name of this sofa is suggestive of the actual story, as in how designers took into consideration several eastern and western features, mixed them and created this sofa. It is also an example of a beautiful combination of the old and the new, as the old carpet is given a new shape.
The snooker table sofa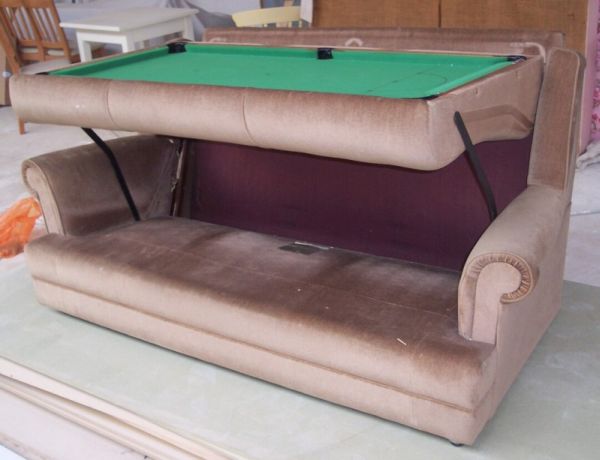 This sofa set is an incredible example of multipurpose furniture. People who own not so big homes and even others will fall for its space efficient design. A sophisticated sofa set that doubles into a snooker table. You can transform your living area into a game room whenever you want. You just need to flip the sofa, and there you have a snooker table ready for an interesting game.
The Morpheo Sofa Bed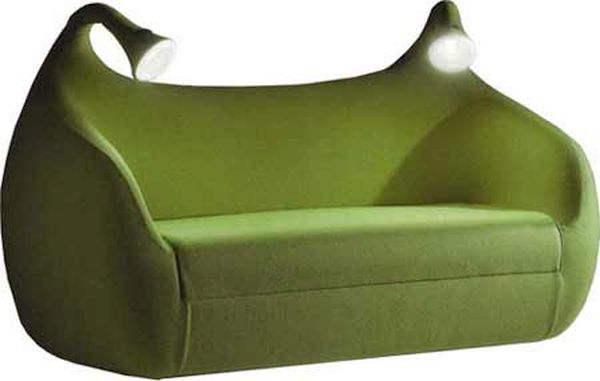 The Morpheo Sofa Bed with two lamps hanging over both its sides resembles some alien creature. Available in colors such as black, green, and red, it looks happening and is extremely comfortable. You can have it in your home and enjoy late night reading sessions sitting comfortable under its light.
A sofa set you pick for your home should have a comfortable seating and a happening design. Adding one with a unique design can make the room décor interesting.