If you keep a functional aquarium in your home, there's no reason why you shouldn't make it a living room or dining room centrepiece. Living rooms are usually dominated by televisions or sofa/armchair suites, but if you fancy doing something a little different, an aquarium can make an interesting and unusual focal point.
Eradicate Algae
If your aquarium is going to be a centrepiece, it needs to be clean and attractive. No one wants to look at a tank that is covered in green or brown growth, and if algae has started to accumulate in your aquarium, it's essential that you eradicate it quickly. When give an good environment to live in, algae will multiply quickly and start to take over. The first thing you should do is to move the aquarium out of direct sunlight, as this promotes algae growth. Your aquarium lighting system should not be left on for more than eight hours, unless you have specialist plants that require extra light. You should also ensure that you're not overfeeding your fish as this can raise the phosphate levels in the tank, making it more likely for algae to flourish. Make sure that you clean your aquarium regularly with the recommended scrapers and sponges, and consider using live plants that will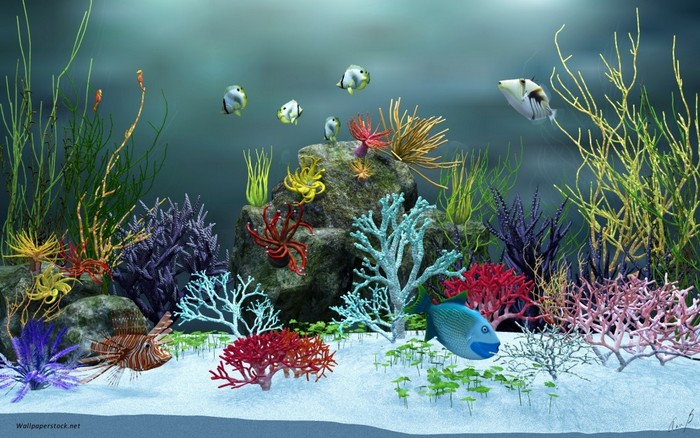 Decorate Your Fish Tank
The décor in your aquarium has a big impact on how attractive it will look as a room centrepiece. Think about the colours you want to feature. You can even match them to the colour scheme in the room where the tank will be situated. Real plants tend to look better than the artificial variety, and they will maintain the water quality and reduce the likelihood of your fish getting sick. Make sure that your aquarium has a background to cover up equipment, and although 3D backgrounds are harder to install, they are definitely worth the hassle. Tall plants should be placed at the back of the aquarium and shorter ones at the front, so that you can see your fish. Add driftwood and pebbles for a really natural feel.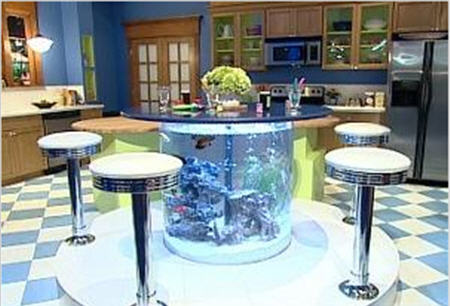 Position the Aquarium
A sturdy table that is strong enough to easily hold the weight of your filled aquarium is the best place for it. You can position your tank in the corner of the room, or under a mantelpiece, in front of a disused fireplace. A large piece of artwork in similar colours to your tank will look especially effective when hung above the aquarium, and will also draw the viewer's eye on entering the room.