Most homeowners dread over decorating small spaces owing to the hassles that come with it. Decorating a small living space can be tricky, especially if you have a lot of items that need to be placed into it. However, there are some clever home décor tips that would aid you in decorating these small spaces effectively, while not making them too claustrophobic in the process.
Use light shades on the walls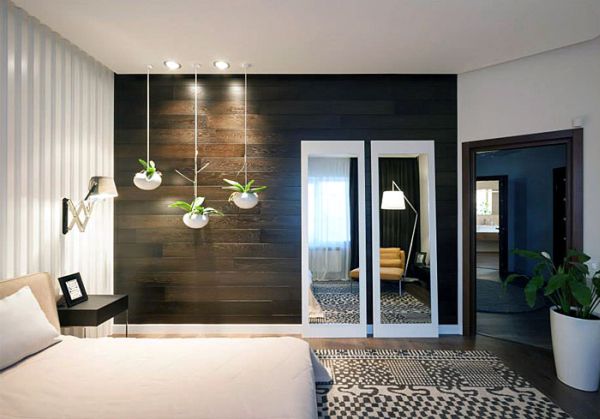 Your first step towards decorating a small space should be creating the illusion of a larger room. An effective way to do this is to paint the walls in lighter shades. Choosing a dark hue for the room would make the walls reflect less light, thus making the space look darker and smaller. You can choose to use a bright, bold color for one wall as an accent. But keep the other four walls light and airy to make the room appear larger.
Use sheer room dividers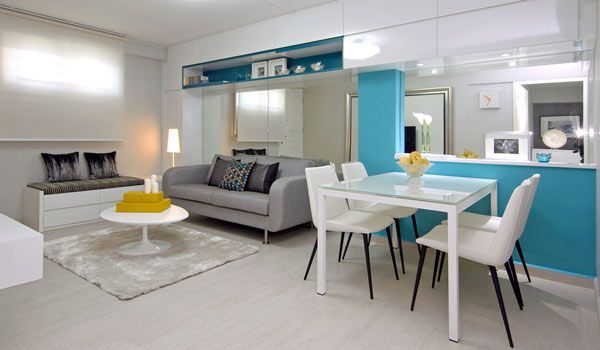 Sometimes you may want to divide a single room into two separate rooms. However, choosing to do this with a wall can block of the flow of light and air between the two space, thus making them both look smaller and more claustrophobic in comparison.
The best alternative in this case is to opt for sheer room dividers to get the job done. Accordingly, you can choose to hand a sheer curtain between two rooms to give a visual line of demarcation while still allowing light to flow between both the rooms.
A lathe wall would also suffice for an area that needs to be divided into two. In this case, the lathe wall would mark a more solid line of demarcation between both rooms. However, it would still allow light to pass through, thus making both rooms look spacious and airy.
Decorate to multipurpose goals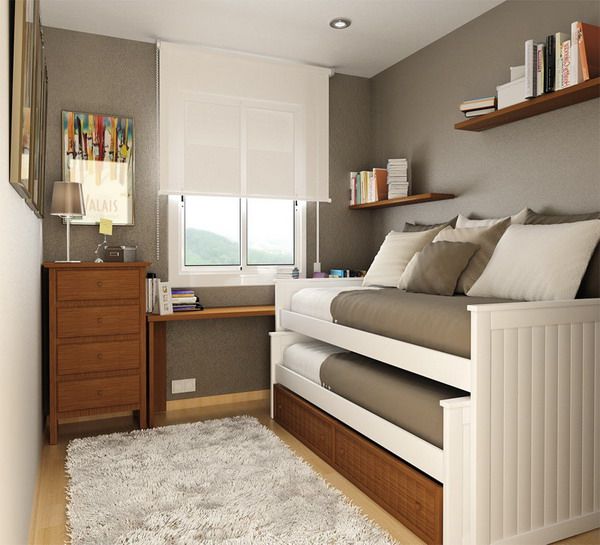 If you are stuck with a small space that would be your bedroom as well as your workspace, try your best to decorate the space to multitask rather than sticking to one function alone. One way to do this is to use the surrounding walls.
For instance, you can align a simple desk against the wall and erect some shelves above it for storage. The bed can be placed right next to the desk and can even feature a pull out option that will allow you to pull it out when needed and then push it back into place afterwards.
Open to show more space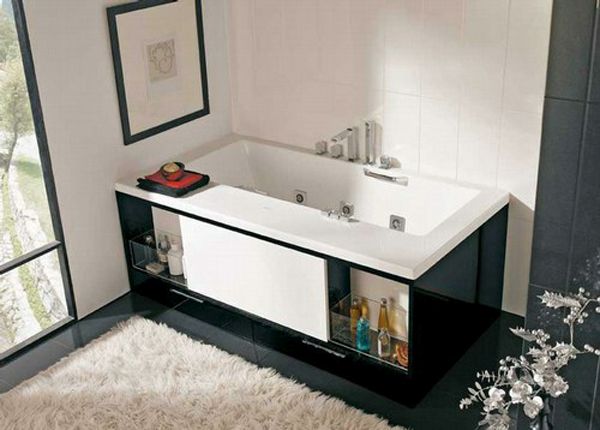 A small kitchen will look smaller with closed cabinets and cupboards. Consider creating the illusion of a bigger space with the help of open shelves. Modern homes are also making use of the open floor plan method to open up the kitchen's space and integrate it with the other rooms in the house. This trick will allow you to enjoy more space in the kitchen.
Organizational hacks to save space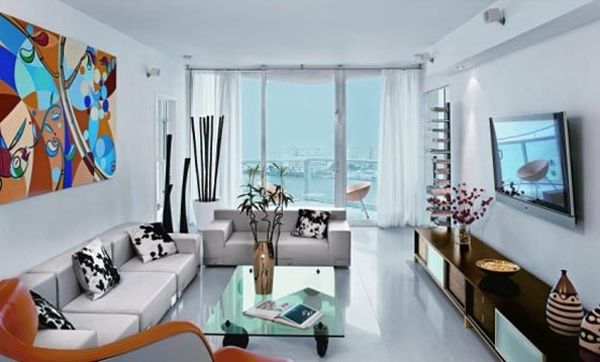 Simply placing everything on the floor or on a shelf would lead to a cluttered look. An easy way to thwart this scenario would be to use smart organizational hacks like hangers and peg boards to organize everything more efficiently. For instance, a slab of pegboard hung from the ceiling can act as the perfect storage area for your cookware. Wall hooks and baskets along the kitchen countertop can also serve as storage solutions for cooking utensils and spices, etc.
Utilize space underneath the stairs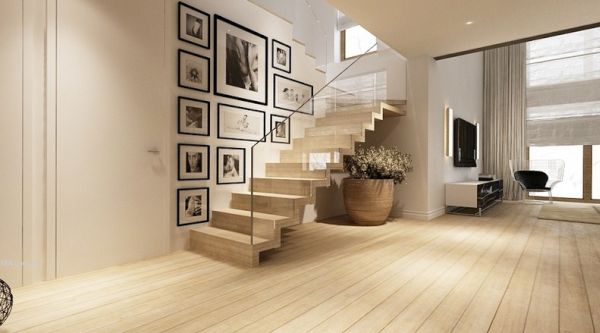 Most of us tend to neglect the space underneath the stairs. However, this space can become a really efficient storage option. The space can also be effectively utilized for many other purposes, including a workstation, a closet, bookshelf or even a spare bedroom.

Decorating a small living space need not necessarily be a hassle. With a few clever tips and tricks, you can decorate even small spaces to your heart's content while retaining their spaciousness.