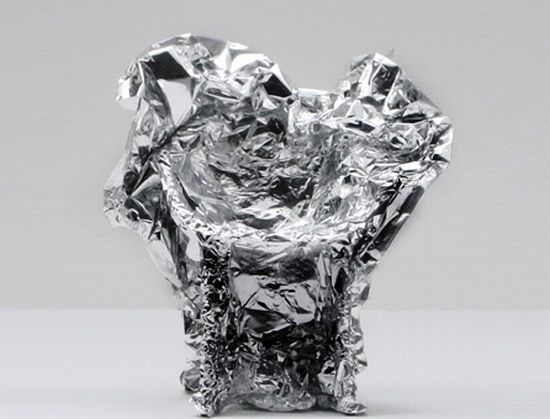 Japanese Designer Tokujin Yoshioka taking the chair designing to whole new level has crafted a beautifully unique chair that you'll wonder how to sit on! The chair called Memory is plastered in a dome of fabric made of recycled aluminum.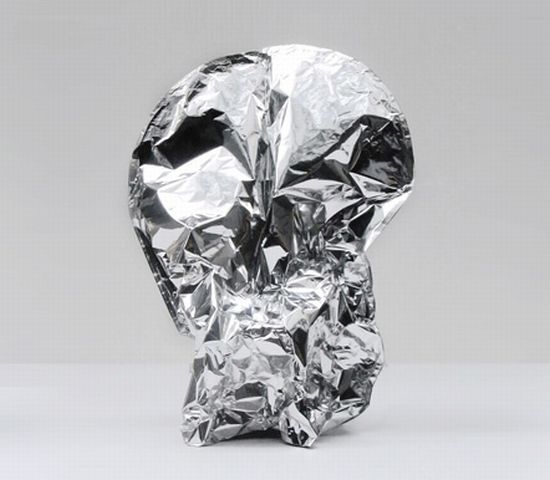 In the designer's words:
Memory is a chair that completes its design by transforming its silhouette.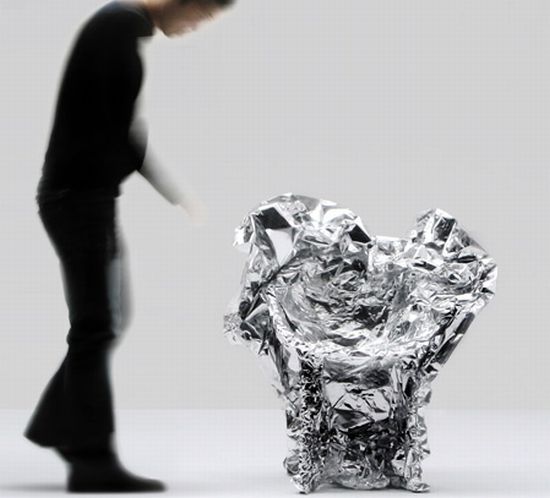 The crumpled aluminum chair for Italian brand Moroso in Milan next month. I won't be wrong in saying that Memory is a chair without shape.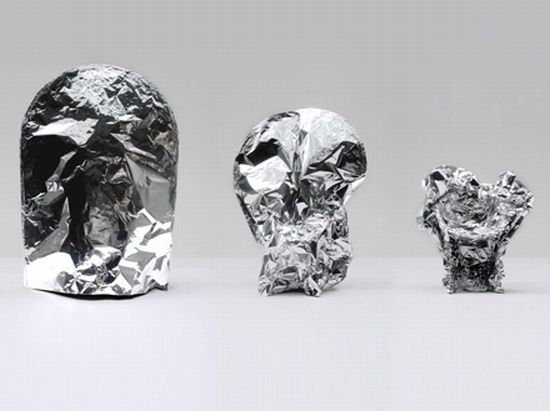 Via: Dezeen