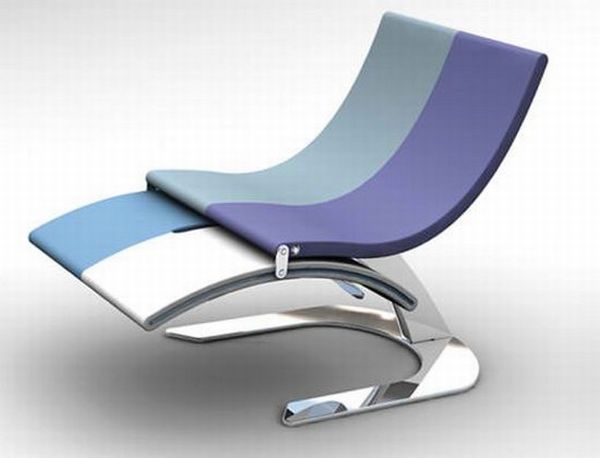 As a staple bit of furniture, we take chairs for granted. However, for thousands of years, the chair was considered a symbol of dignity and state, and it wasn't until the Renaissance when the chair became an everyday object that even commoners could use. Gradually, the chair became the focus of intense artistic inquiry and artists chose to reinvent the lowly article of everyday use into pieces worthy of being labeled 'modern art'. Given below are some of our favorite modern chairs. Take a look.
Toeloop chair by Mario Stadelmann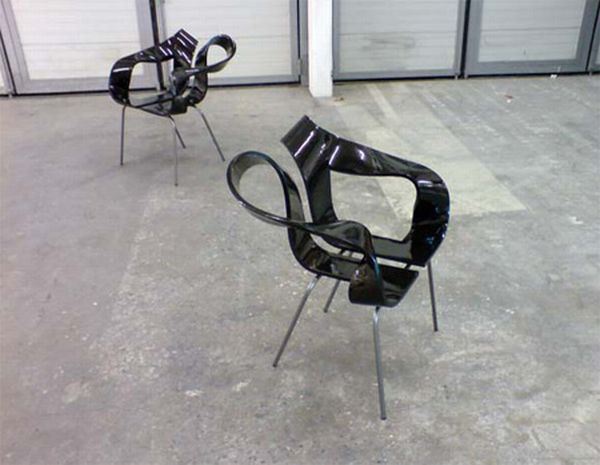 Ever since chairs ceased to be mere articles of everyday use, furniture designers, artists and sculptors have tried their best to reinvent everyday seating into standalone statement pieces that would still be functional as a seat. The Toeloop Chair is one such example of the premise of a chair's design being used to create a mesmeric sculpture that can be deciphered a million ways. Made by Swiss designer Mario Stadelmann, the modernist seating features a seamless loop fashioned from two pieces of bent polymer secured at either end.
Chair longe by Igor Solovyov and Dzmitry Samal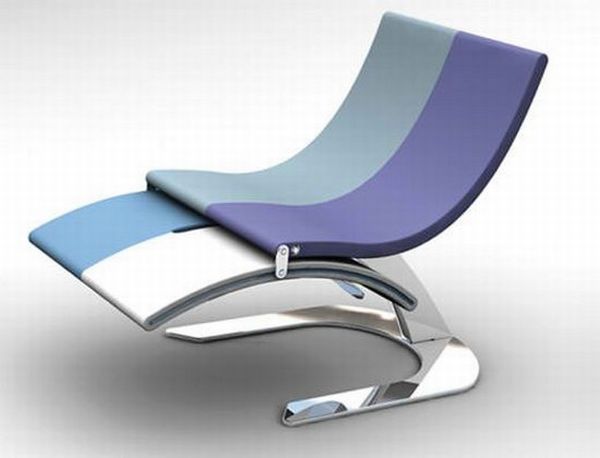 Convertible furniture has been very popular ever since designers experimented with it in the 60s. Though convertible furniture isn't the hottest trend these days, pieces like 'chair longe' make a great case for the return of the trend. The collaborative effort of designer Dzimitri Samal and Igor Solovyov, the fashionable and colorful lounge chair is made up of two arches. When you want to use the piece as a chair, you can tuck in the lower arch underneath the upper arch and when you want to use the chair as a lounger, you can retract it and use it prop your feet up. The stainless steel chair comes covered in many combinations of colorful synthetic fabrics to suit all tastes and moods.
TopChina ergonomic leisure chair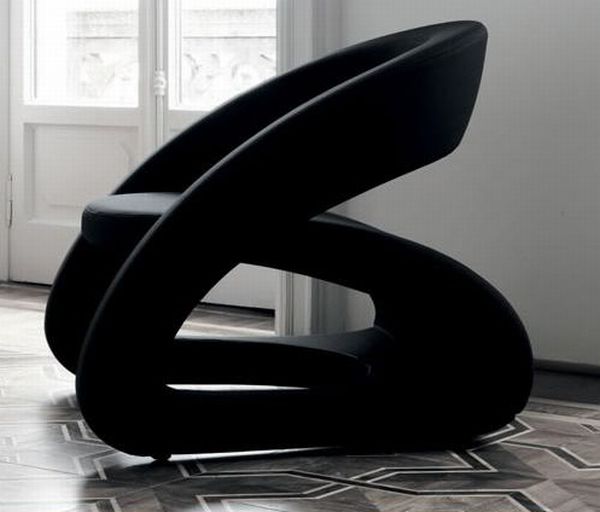 Made in Liaoning, China, this modern chair from TopChina looks like a piece of 3D calligraphy with its pleasing curves and striking shape helping it stand out from the crowd. The loop-like design of the curvaceous chair makes it the perfect bit of seating for a lounge or a living room, though it can just as easily be used as a restaurant chair, a dining chair or even a part of an outdoor seating set. Fitted with high density foam inside, the modern chair is super comfortable to sit in while its high quality fabric cover makes it cozy to the touch as well.
Eero Aarnio's ball chair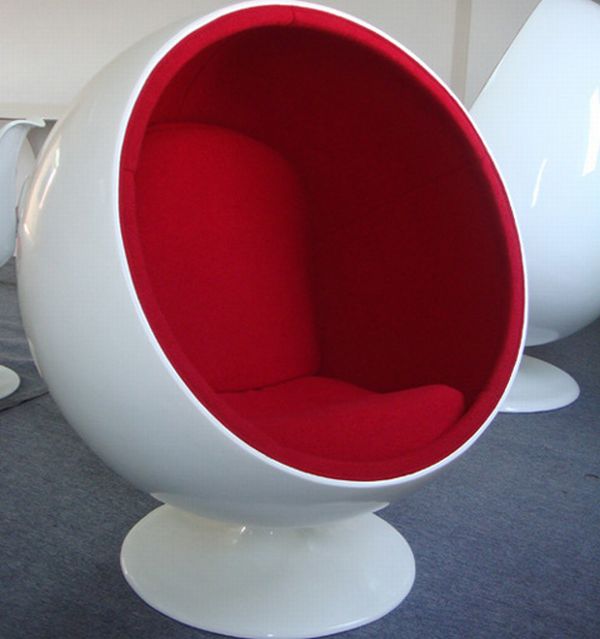 The Ball Chair aka the Globe Chair took the interior décor scene by storm when it was first introduced to the world in 1963. The handiwork of Finnish furniture designer Eero Aarnio, the chair is today is considered to be one of the classic pieces of industrial design and is still widely reproduced and replicated for its unconventional simplicity.
Bouloum lounge by Olivier Mourgue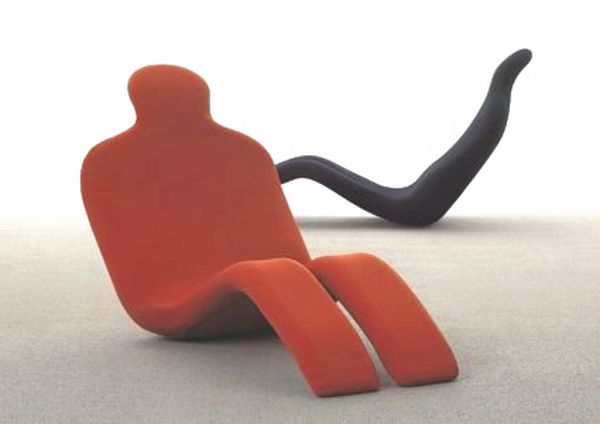 The Bouloum lounge was made in the year 1969 by designer Olivier Mourgue. Playful and practical, the provocative piece was named after a childhood pal of Mourgue and the designer was so besotted with the piece that he traveled with it and even wrote anecdotes around it and photographed it in various settings. Made with a tubular steel frame upholstered in foam, the charismatic seat is now a part of the permanent collection of New York's Museum of modern art.
Pelikan chair by Finn Juhl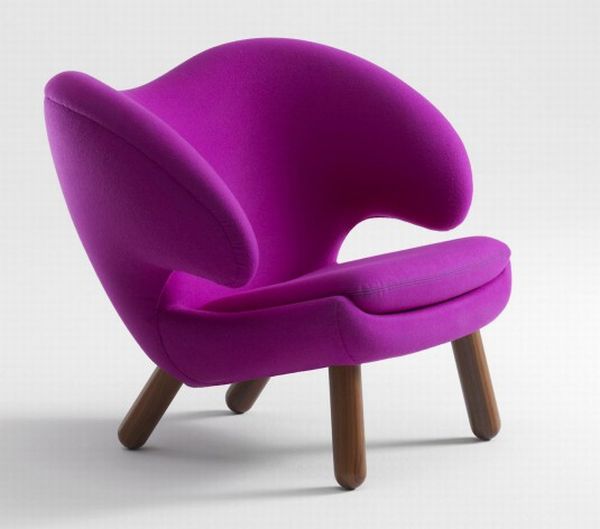 Widely credited with being the man who introduced Danish Modern to America, Finn Juhl was one of the prominent figures in the creation of 'Danish design' in 40s. Known for his furniture design, Juhl's Pelican chair is an iconic design that displayed the influence of the abstract sculptor Jean Arp. The chair remained a motif throughout Juhl's career and is still considered as an icon of the Danish Modern movement.
Modern classic Orson chair by Jake Phipps

Designer Jake Phipps is known in the interior décor circles for his awe-inspiring lighting designs and rather unique take on everyday furniture. A formidable character furnishing design, Phipps' Orson chair boasts of a strong visual impression and the sculpted low seat comes with a rotational figure with devilishly dark moldings. Drawing from mid 20th century icons like the Verner Panton chair, the Orson chair comes with a distinct rotational plastic composition that gives it a totally different look from every side.
Tomato chair by Eero Aarnio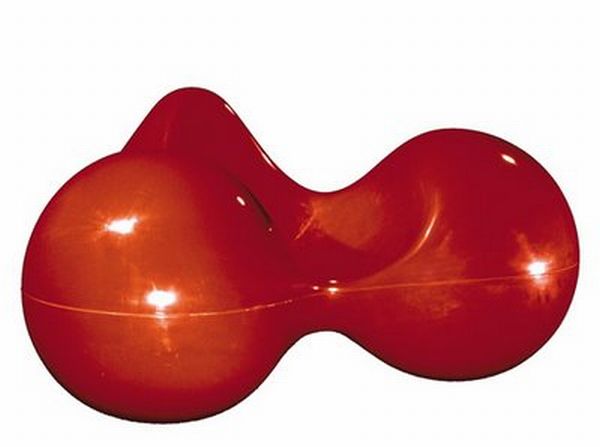 A clever variation of the Ball chair, the Tomato Chair by Eero Aarnio came out in 1971 and its outlandish silhouette instantly thrust it into public limelight. The seemingly complicated design of the chair features three balls of the same diameter fused together and pay a tribute of sorts to the designer's most famous masterpiece, the Ball chair.
Imola chair by BeConcept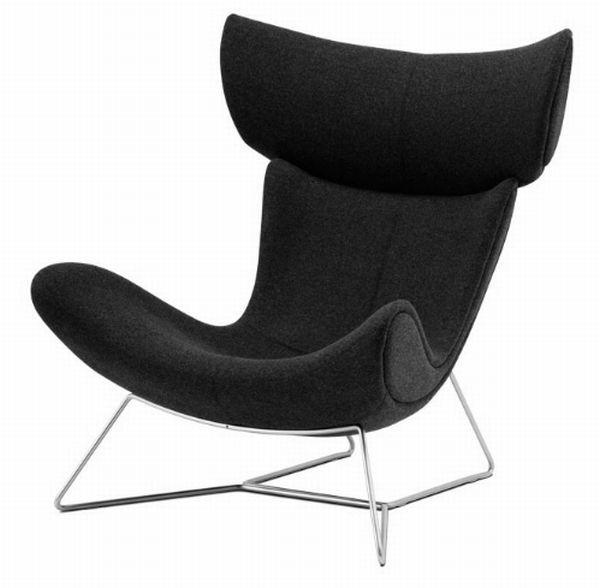 Taking its cue from great furniture designs of the 1950s, the Imola Chair by BeConcept is a luxuriously comfortable bit of furniture that suits both modern as well as classic décor schemes. With tightened organic lines, the chair's characteristic design is playful and perfectly suits the purity of design sought by a modern decorator.
French lounge chairs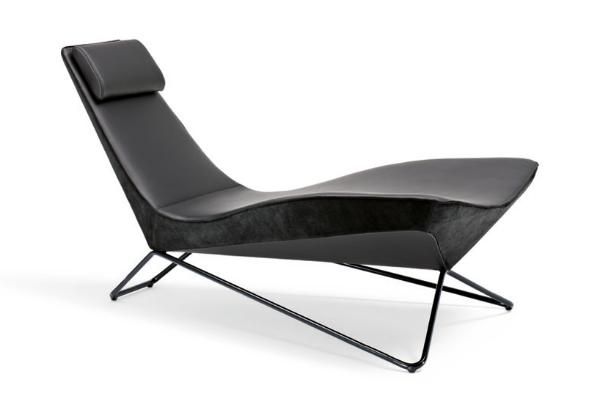 Though variations of the chaise longue have been found in ancient Egyptian cultures, late Greek cultures, Pre-Columbian Mexican civilization and even some African civilizations, the modern world largely recognizes the Chaise lounges to have been invented in France. The modern four legged elongated chair with a backrest came into being in 16th century France and has been since reinvented with wooden caning, rattan and expensive fabrics. The 21st century French-style chaises lounge, however, are made with steel frames and leather upholstery that offers all of the luxury and comfort of the traditional lounger albeit in distinctly modern fashion.