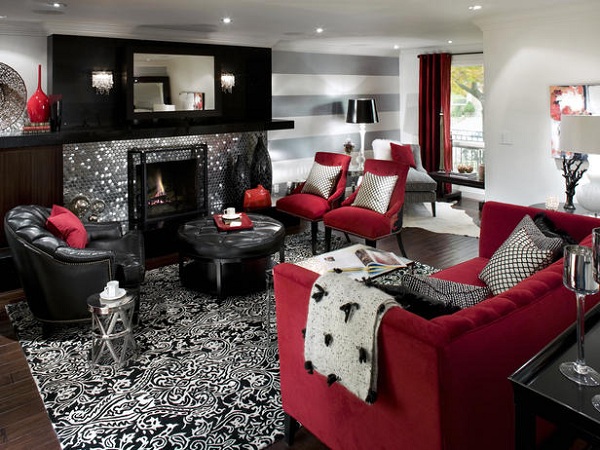 If you have a fireplace, then most likely it becomes the focal point of your house. Sometimes, it is very hard and challenging to decorate one of the biggest focal point of your room, especially if it is extra long. Still, there are many ideas you can follow to add some warmth to the fireplace. Look at the following ideas through which you can make the fireplace a dramatic feature of your house, no matter whether your style is classic, glamorous or contemporary, these decorative plans will suit you. Pick the right idea and material to ensure that your fireplace gets attention and compliments from your guests.
Decorate with color

You can use your fireplace mantel to highlight your favorite colors. See the picture and you will get a better idea what I want to say. Here, some turquoise vases are placed in front of gray artwork and wall. You can also use single color around the fireplace. If white is your favorite color, then you can give your fireplace fresh and new touch. Even if the fireplace is very old and made up of outdated bricks, this idea will work. Apart from white, you can also use blue, which will add a calming character to the fireplace as well as your living room.
If you want to use some vibrant colors, then use it only on top of the fireplace, and for rest areas use any neutral color to give it a balanced and attractive look.
What's unique: Using single color or some color combinations will give simple yet stylish look that will suit your décor and mood.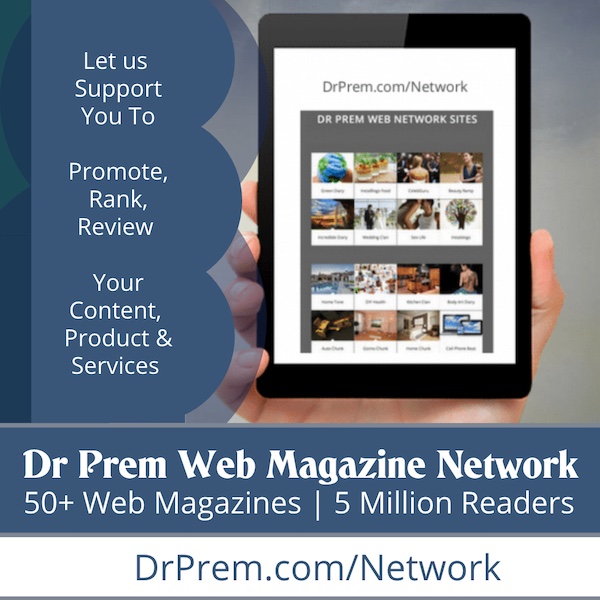 Simple and symmetrical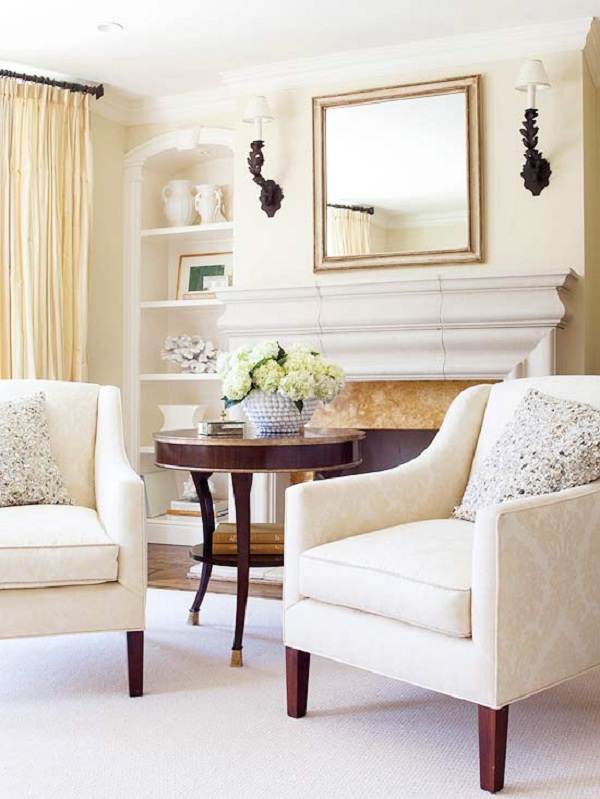 Sometimes, simplicity is the key for style. The picture states the same to you. There is nothing extra here, just everything is matching as well as balanced and all the items are in the same flow that gives the room a classic décor. The perfectly centered mirror mounted above the fireplace takes half the wall and sconces flanking the mirror are hung up in such a way that its shades align with the top of mirror.
Apart from the idea presented in the picture, you can also use wood or wooden color as your theme. Use brown/wooden colors and use the same around your fireplace. This will not only change the look of your fireplace, but also give your living room a complete new appearance.
What's unique: With this idea, you can change the appearance of the fireplace as well as your interiors without making much effort.
TV above fireplace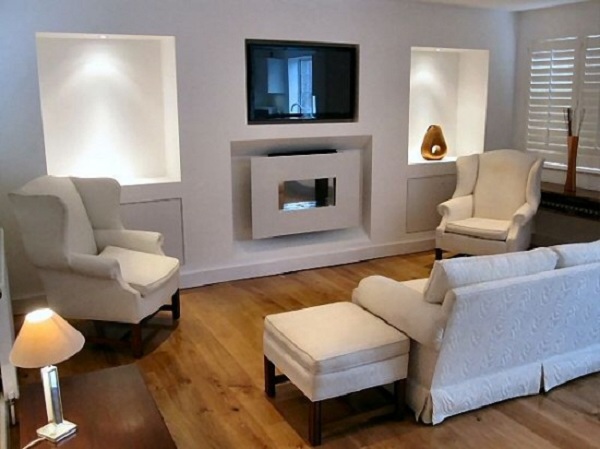 Think of a large flat screen TV over the fireplace, it will look beautiful. You just have to put wires in through wall, so that you do not wire trailing everywhere. To make this beautiful setting better, you can use some trims around the TV, so it does not scream TELEVISION. You can also place some fabulous painting in front of the TV to disguise it.
While placing the TV above fireplace make sure about the heat that is reaching it. Measure the temperature above the fireplace and if it is above 90 degree Fahrenheit, then place it on more height and when you find it less than 90-degree Fahrenheit, mount your TV there.
What's unique: This idea will give a stylish look to your décor as well as save space because you are going to keep your TV above the fireplace, means mounted on the wall.
Photos and artwork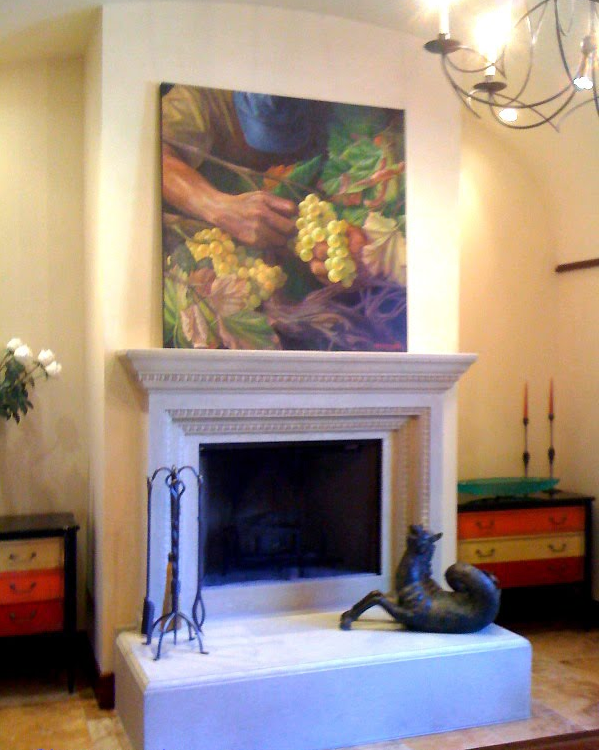 Displaying artwork or photos above a fireplace can create a striking focal point. If you have a large frame photo, then place it above the fireplace in such a way that it should be leaned against the wall. You can also combine several pictures or artworks to decorate the fireplace. If you are going to use several pictures, then use matching frames or use frames that are from the same color family. You can use frames of different sizes or they can be uniform.
What's unique: Using this idea will not only give the fireplace a unique look, but also keep your favorite pictures or artworks memorable for long time.
Decorating fireplace with mirrors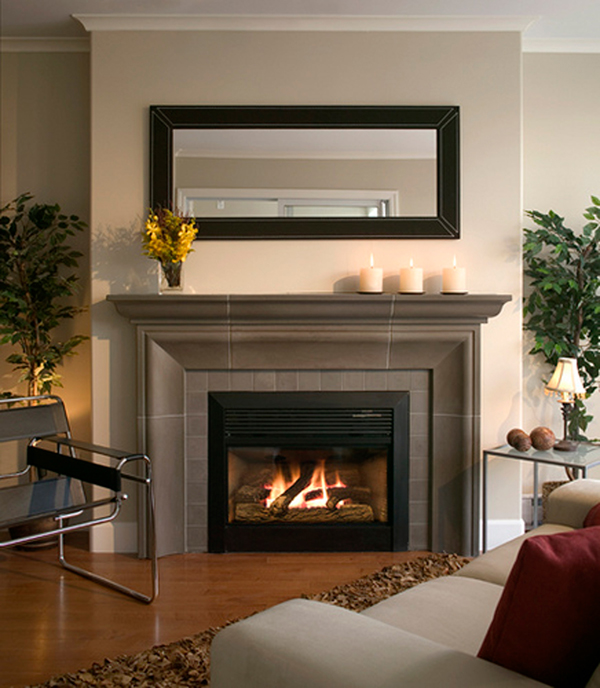 Mirrors create an illusion of more space and they brighten the rooms as they reflect light. Placing a mirror over the fireplace will highlight your traditional or modern taste, depending on the style of mirror you choose. You can lean it against the wall above the mantel, stand it on the fireplace or hang it above against the wall above the fireplace.
What's unique: Placing a decorative mirror on the fireplace can create a striking focal point in your room.
Striking focal point around fireplace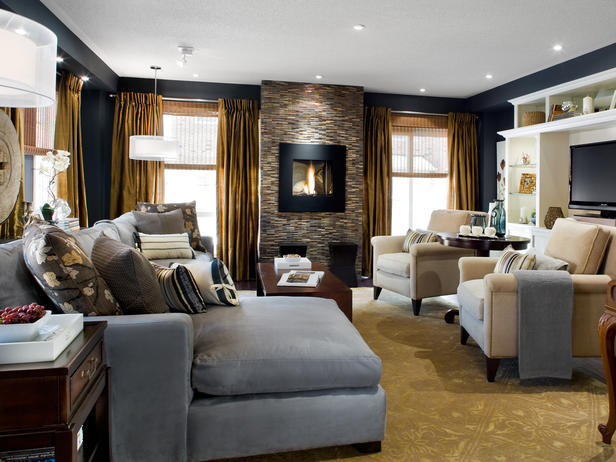 You can use any paintings, antique sculpture, vintage collectible or romantic flower vase above the fireplace. This idea will give a touch of drama to your living room and even it can make a funky impact on your décor, if you choose something to place above the fireplace that is very trendy. Everything depends upon you, whether you want it romantic, antique or sober, choose the material accordingly that you are going to place above the fireplace.
What's unique: Using your favorite picture or artwork will show your interest as well as choice to your guests and it will give your interiors a natural look.
Crowning jewel of the room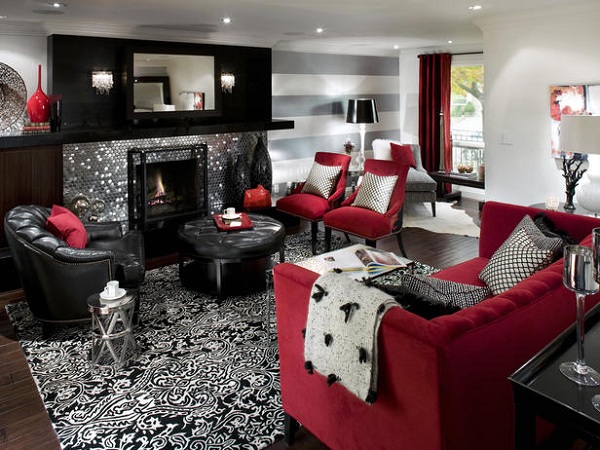 Decorate your place like a glamorous centerpiece of your living room. In the given picture, you can see the fireplace is surrounded with silver dollar sized stainless tiles and glittering ebony quartz is placed above the mantel. Following the same pattern, you can decorate your fireplace.
What's unique: Following this type of design will change a simple fireplace to center of attraction for all your guests and family members.