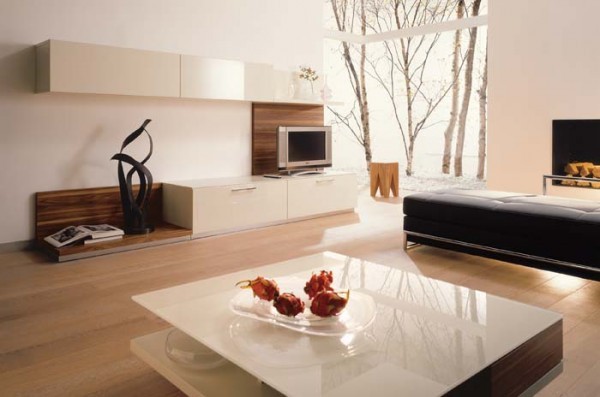 Modern home decor gives you enough scope to be creative and play around with the space of your home. It is pretty easy to give your home a modern decor. All you need to do is lend a few decor ideas that would give your home a modern look. Whether you want to add warmth in your home decor or you prefer simplicity, whether it's comfort you are looking for or involvement of technology, modern home decor provides you with all wide range of options. Following are such modern home decor ideas.
Japanese Floor Lamps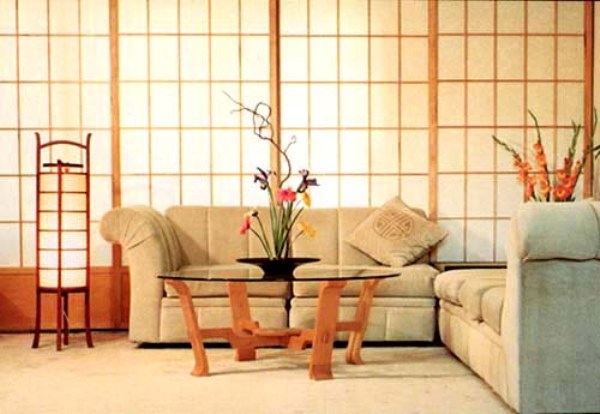 If you find beauty in imperfection and find natural, unrefined and imperfect home decor appealing then bring home Japanese Floor Lamps. These lamps can be found in different styles such as with geometric shades of rice paper placed on long pedestals, or with flowing style shades that stretch to the floor, etc. Japanese floor lamps help to create a balance by creating a contrast to the straight lines and angles of a modern home design. These lamps have a unique delicacy side-by-side to very strong and prominent features which help to create a wonderful aura and a pleasant ambiance when placed beside a sofa or chair.
Polyurethane Furniture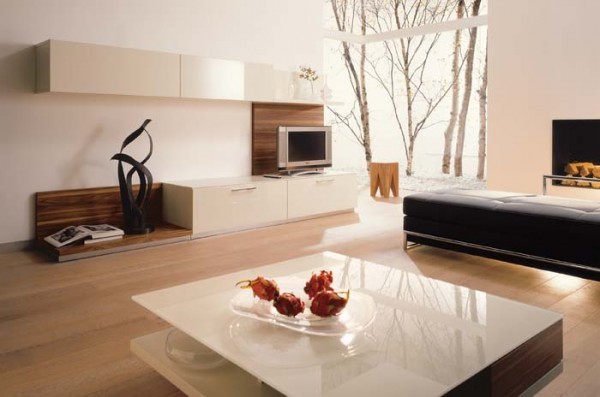 Many designers have taken advantage of the qualities of polyurethane to produce sleek, artistic but usable furniture designs. Polyurethane being highly flexible and glossy makes for the ideal material to create out-of-the-box furniture designs. You can find furniture shaped as sea shells, apple peel or even designs that imitate the motion of wind, all made from polyurethane. What makes polyurethane furniture ideal for modern home decor is its ability to transform into any artistic and creative form that the designer wants to give to it.
Paint and Wall Decoration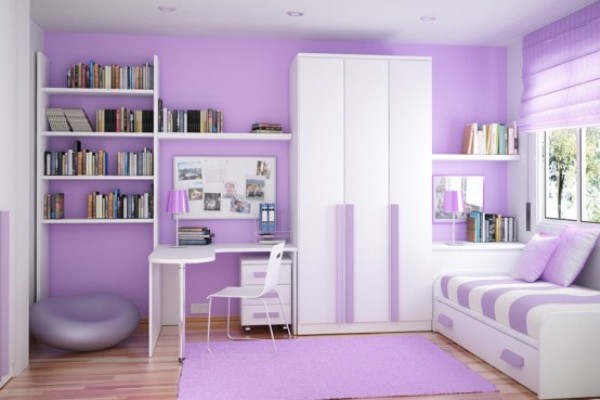 Play with paint and wall decoration to give your home a modern and bold look. Pick an unusual, bold and bright color like fuchsia, orange, red or lime to paint the walls of your room. You can also choose interesting patterns like flowers and blocks to adorn the walls of your room. Whether you want to make your entire room vibrant and bright by using the color or pattern on all the walls or you want to create an impressive and catchy zone by putting the bright color or pattern on one wall and keeping the other walls neutral is completely your choice.
Rugs and Carpeting

Use rugs and carpets to bring the entire color theme and design of the room together. If a room has multiple colors in its wall or furniture then use a rug with patterns or designs made of all or the most significant colors of the room in the center of the room. You can also use small rugs spread across the room to emphasize the colors used in beautiful showpieces or pieces of art in the room. Rugs and carpets also help to break the monotony of the flooring and give an interesting twist to the room decor.
Simplicity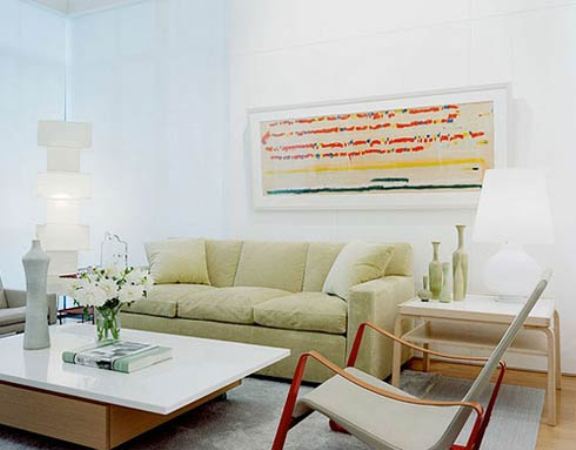 Keep your decor simple, uncluttered and minimalistic. This would certainly give your home decor a modern and uncomplicated look. Do not place too many showpieces, furniture and other decor items. Keep free space if possible and put in only such items in the room that makes the room look clean, fresh and simple.
Functionality and Technology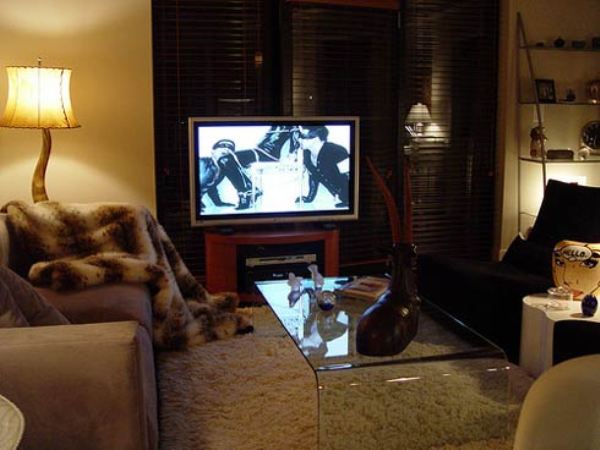 Your home decor must be functional and easy to access. In order to get a modern look do not compromise on the functionality of the design. Keep in mind the purpose of the room and the factors that contribute. Choose the design, decor and furniture accordingly. Along with that, keep technology or electronic goods in sync with the entire decor. Use electronic goods or gadgets that do not take up much space, look smart and minimalistic and match perfectly with the other electronic and non-electronic items in your home.
Adopt Eco-Decor by WallArt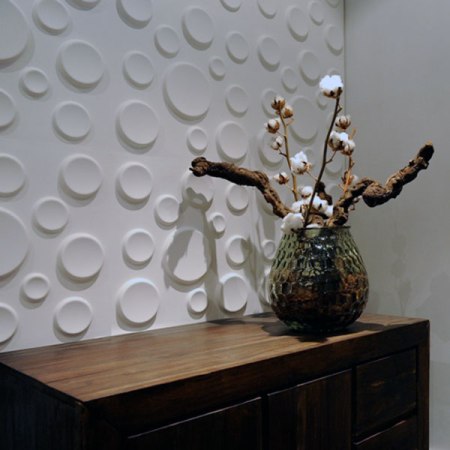 Adopt Eco-Decor by WallArt provides interesting motifs and patterns for your wall. The material used in this idea is bagasse, a residue of sugarcane, and is therefore biodegradable. But being biodegradable or Eco-friendly is not the only factor for you to consider including it in your home decor. The designs created are prominent motifs that give a stylish and contemporary touch to walls making the decor look very modern.
Classy way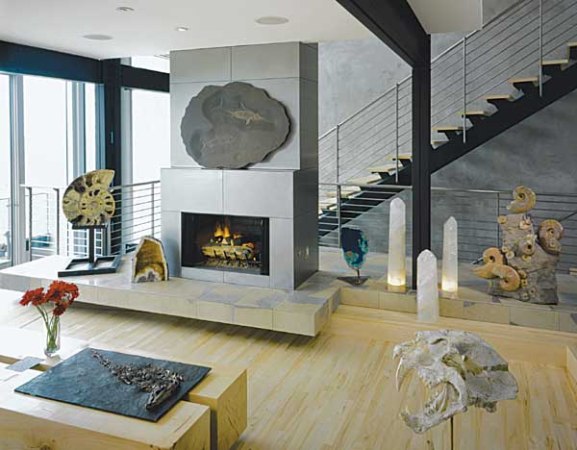 Refer to designs that look classy and incorporate the factors in your home that you think give the classy feel to the decor. Choose a theme color for the room like brown, cream or green and choose complimentary colors that are a shade lighter or darker than the main color. Place the main furnishings in the room in the same theme color. Create a focal point in the room where eyes are drawn automatically. You can use a beautiful painting, unusual sofa, etc to use as the highlight point. Enhance the room with drapes and plants etc. Keep the decor simple and clutter-free.
Lighting fixtures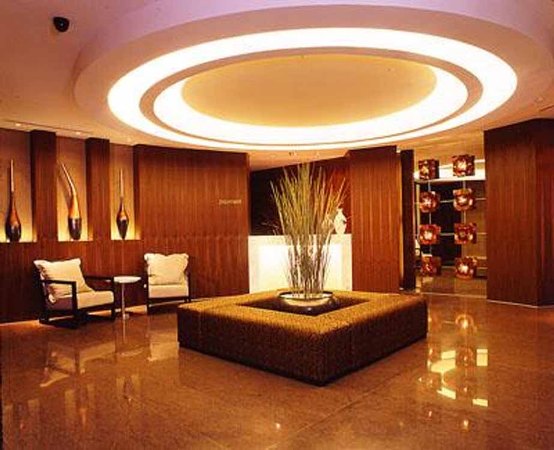 Lighting fixtures can completely convert the look and feel of any room or decor. Choose the lighting designs in coordination with the theme of your room decor. You can add lights that work dual time, i.e., they provide the right amount of light to the room as well as serve it as art-pieces. So, choose lights in shapes of flowers, blocks or other interesting designs. You can also bring home lighting that provide lights of different colors. Alternatively, you can keep the lighting fixture ideas in the center and design your home around it by choosing colors, designs and furnishings etc. accordingly. You can also try tailor made lighting fixtures to match the other elements of your home decor.
Greenery and Plants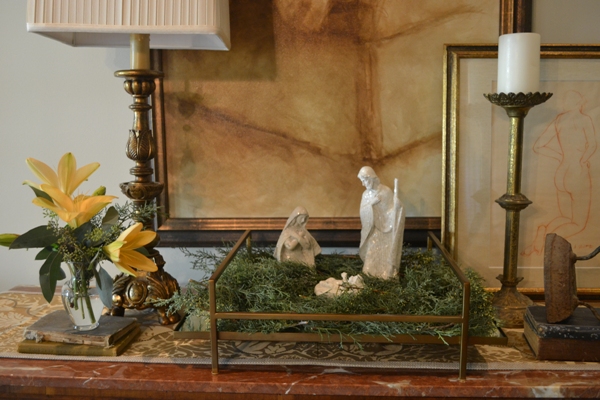 Use live plants to decor your home. They make the air and aura of your home healthy and fresh. Alternatively, you can use artificial plants to adorn your space too. Don't put too many plants in a single room. One plant in a room is just fine. Keep plants of various shapes and sizes in different areas of your home depending upon its free space. Make sure to keep them perfectly clean or else they will ruin the beauty of your home decor.