A fireplace today isn't just an accessory that is designed to contain a fire but is something that serves as a perfect addition to a home.Contemporary fireplaces owing to their flawless design and appeal instantly become a focal point of any room. They are designed such that they go well with just about any interior design. Here are some of the best modern fireplace designs that you can consider to bring home to enhance aesthetic appeal of your home décor.
Curved stone fireplace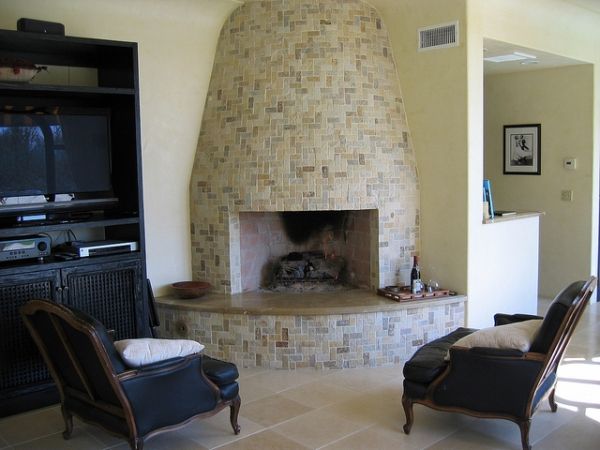 This stone fireplace with its square design seems ideal for satisfying those who desire adding subtle details to their modern home. One may find this fireplace a bit too simple at a first glance, only to find its subtle details that complement almost every modern home décor later.
Its neutral color palette and straight lines make it go well with modern sleek and sophisticated furniture. The curved stone design of its façade not only looks good but helps in radiating the heat throughout the room as well. Therefore, this particular fireplace can be an ideal choice for those in search of a fireplace that could add functionality and simplicity altogether to their home.
Impressive mirrored glass fireplace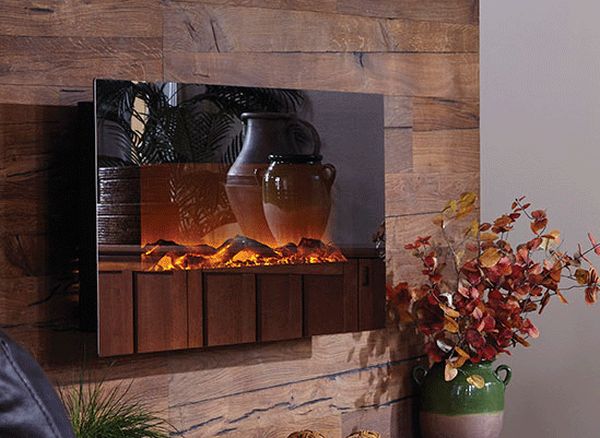 The mirrored fireplace is ideal for those who desire adding a fireplace to their modern home that doesn't obstruct the view, has clean lines and looks absolutely stunning.Its base with a mirror finish creates an illusion of an open floor as it appears as a floating fireplace.Its clear glass chimney carries all emissions out of your home without getting in the way of your view. This luxurious design can be the perfect focal point of a spacious and a bright home.
Molded fireplace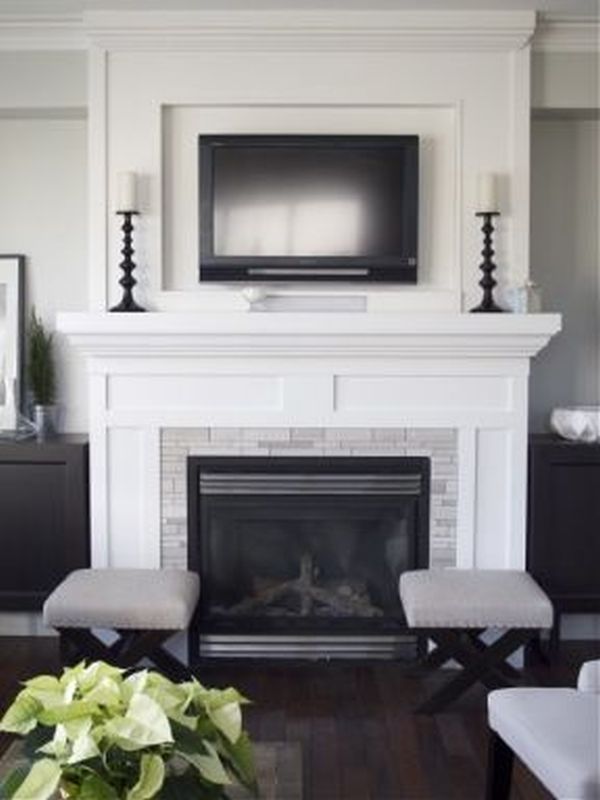 If you are someone who desire adding unique and extremely interesting items to the interior décor, this molded fireplace is certainly a thing for you. Its ultra-modern shape with curved lines resembling waves of flames is a beautiful amalgamation of natural and the man-made. Designed to exude style, this fireplace can be an ideal addition to a sophisticated and a clean décor.
A fireplace on the wall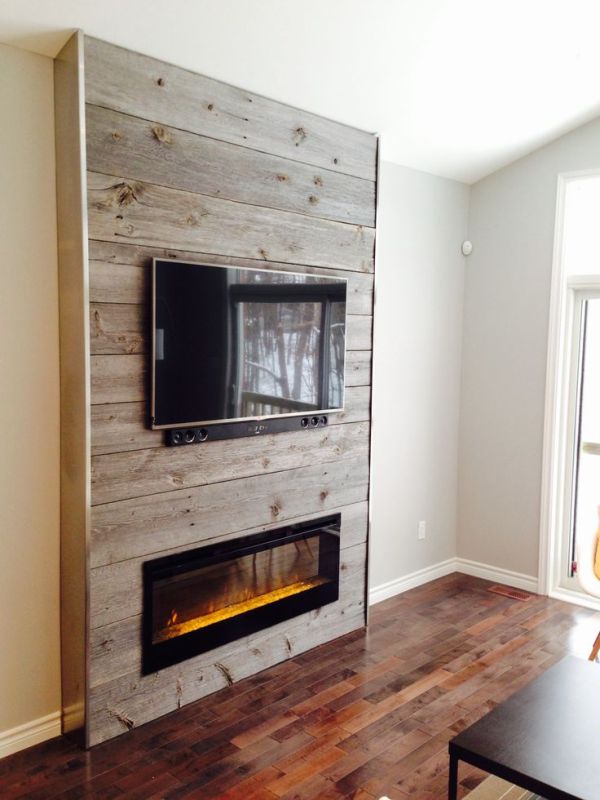 A fireplace set on a wall is a great idea and is ideal for an open home design.It can add variety to a room décor and add the much-required privacy to the room as well. This particular fireplace creates a sense of continuity and kind of brings everything together. Its long rectangular opening mimics the shape of the windows on the wall. As the fireplace indicates the theme – less is more, you can add a few interesting features like a bright colored rug to your room.
Vertical wood column fireplace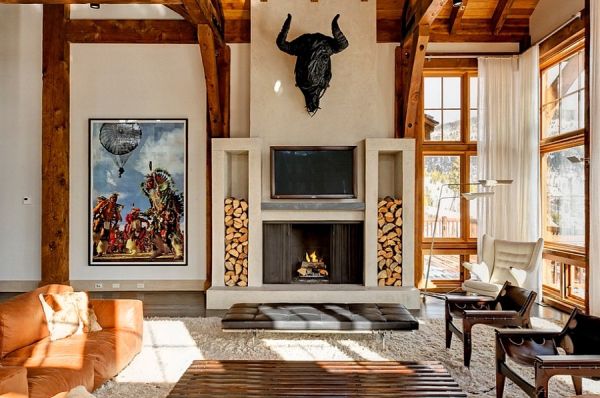 Apt for homes with very high ceilings, this modern fireplace design indicates volumes of aesthetic appeal. Added to a traditional interior, the updated shape of the fireplace can instantly make it appear all fresh and new. The long vertical dark wood column looks gorgeous and has an asymmetrical built-in storage. The dark wood finish of the fireplace appears all the more classy in the glow of fire. In case, you find the dark wood finish a bit overwhelming, you can easily overcome it by adding wooden furniture in a lighter finish to the room.
Cabin fireplace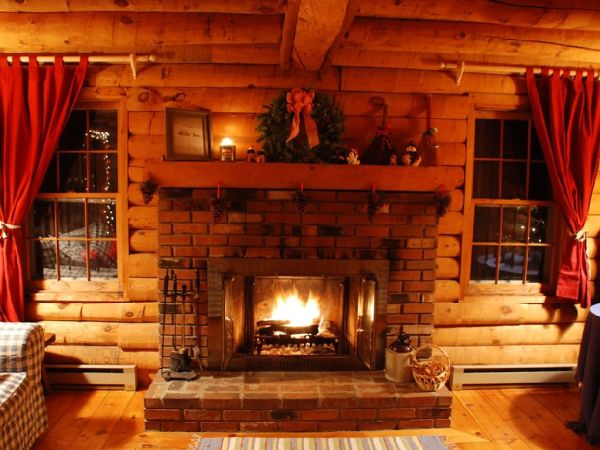 This fireplace with a cabin appeal is a perfect choice for those who wish to make the space more inviting and kids and animal friendly. Its closed design makes it a safe addition to the room, as there is no chance of the flames coming out of the fireplace. Therefore, you can allow your kids and pets to enjoy a lovely time sitting around this fireplace. 
Fireplaces have been there since times immemorial and they have seen a great shift in design and appeal. Available in myriad types and design options, one can easily pick modern fireplaces that go well with their contemporary home décor.