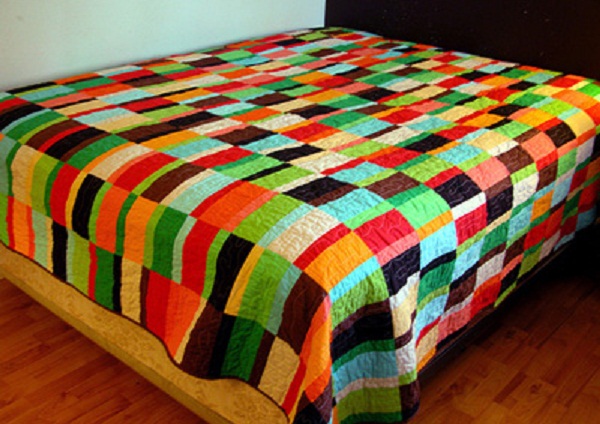 Quilts have been for ages, an integral part of bedding. Although, the usage, design, pattern and fabric have evolved through the years, the charm of quilt never faded away. In the journey from traditional to modern, quilts have been recognized more than just bed cover. Modern quilts are also used as wall hangings, runners and table clothes. The look of the modern quilt has also become more vibrant, innovative and bolder in pattern. Let's take a look into some of the most beautiful and unique designs of modern quilts that not only brings the traditional touch to your bed, but also works wonderfully for the aesthetics of your home decor as soft furnishing.
Claire's quilt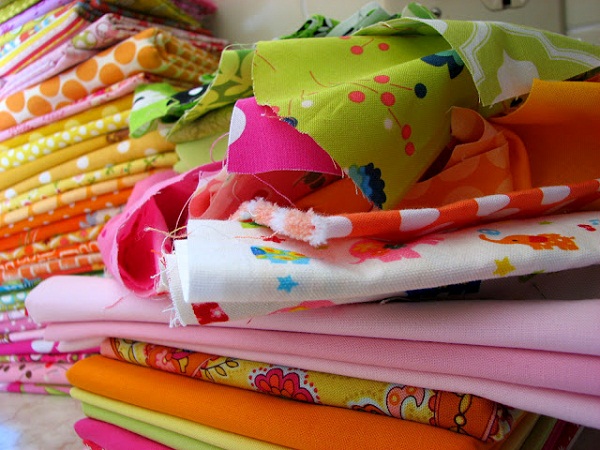 Claire's quilts are colorful, vibrant and whimsical with blocks. Made with the mixture of 12.5 inches and 6.5 inches blocks, Claire's quilts are absolutely wonderful and fun for the walls to bring in the bright effect in the room. Intricately quilted, Claire's quilts are very pleasant to eyes with stunning designs on each block, resulting into the combination of blocks to make a perfect home decor item. The beautifully designed and handcrafted, Claire's quilt is modern with certain amount of old world charm to it. Claire's quilt is a perfect piece to adorn the wall of your room to liven up the aesthetics of the house.
Starburst quilts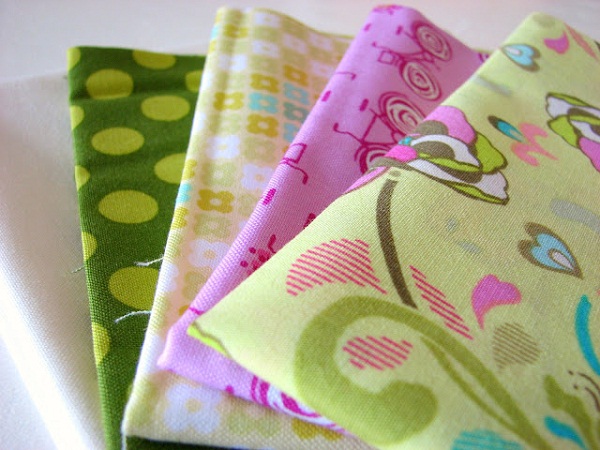 The modern quilt, Starburst is made with 'Lurvely' fabric and has a beautiful star in the block of 16.5 inches. Designed in a circle with heavy and bulky seams, Starburst makes a perfect quilt with subtle yet striking color combination. Starburst is simple yet appealing piece with intricate work. The wonderful amalgamation of fabric, color and pattern makes Starburst an ideal modern quilt to be used as a wall hanging, runner or a table cloth to bring life to the room.
Color Study quilts by Dainty Time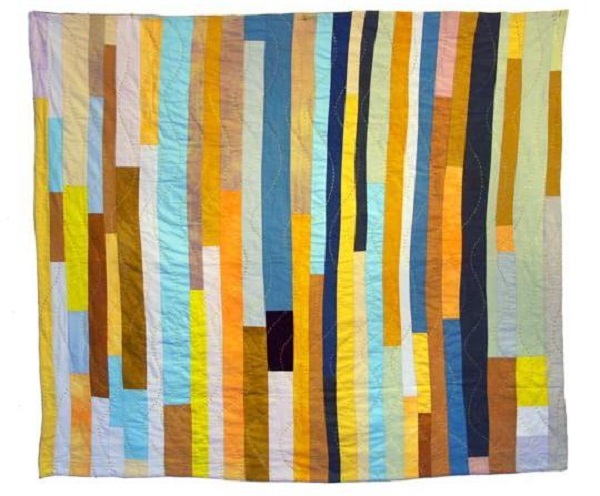 What appears like a stunning abstract art is actually a modern quilt by Dainty Time named Color Study. Created with hand dyed cotton, Color Study quilt is a stunning piece with a bright splash of colors in the soft fabric. Intricately hand quilted and machine pieced, Color Study can be used as bedding to curl up in or as striking wall hanging to take the decor of the room a few notches above. The extremely beautiful Color Study quilt by Dainty Time is a must-have, if you are a quilt aficionado.
Denyse Schmidt modern quilts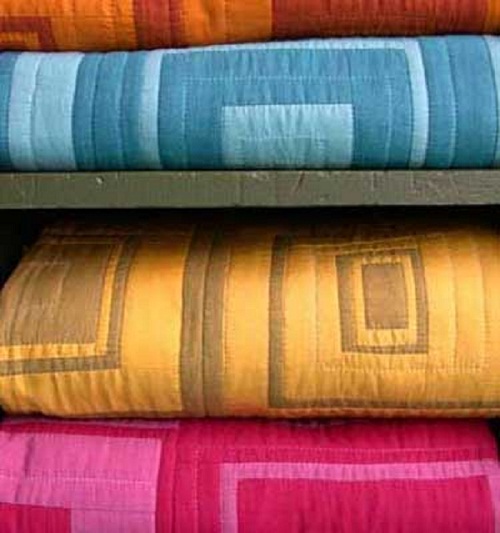 Denyse Schmidt modern quilts denote fresh and offbeat heirloom designs with unusual color combinations. Denyse Schmidt, known for her intricate craftsmanship of Couture quilts, works closely with each of her clients to deliver a perfect quilt. The modern quilts by Denyse Schmidt are created one at a time with an improvised piecing method. The quilts are crafted with great attention to the detailing to make each of the quilts unique. Every Denyse Schmidt modern quilt is made on order and is customized in color combination. The usage of the fabric treasured by you for years is encouraged by Denyse Schmidt. However, if you don't have any fabric to provide, the pre-washed cotton vintage and new fabric is used to create your stunning and unique Denyse Schmidt quilt.
Modern quilts by Regina Alexandra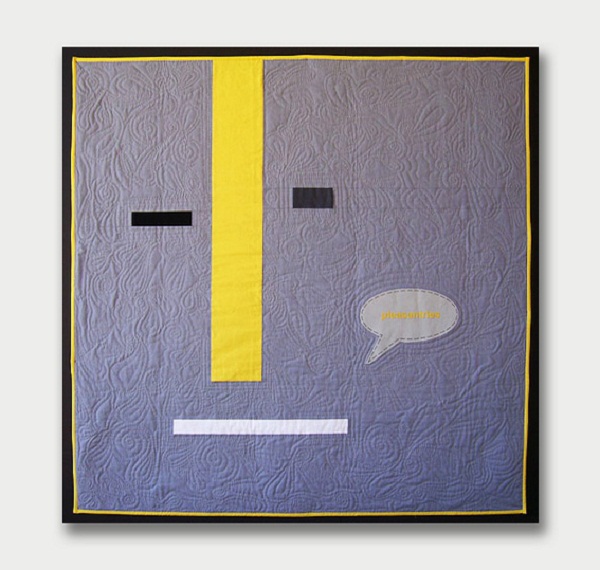 The modern quilts by Regina Alexandra are innovative and expressive with futuristic design. The quilts have graphic design elements with bold fiber work art to create a very distinct and modern appeal. The face series by the graphic designer has a modern twist to the age old craft of quilting. With a very strong and distinguished persona, quilt by Regina Alexandra is not just a piece of home decor or bedding but is an art to grace your walls beautifully.
Modern baby quilt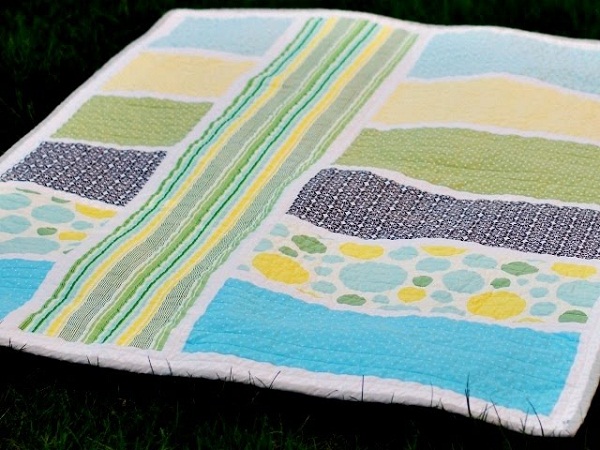 The modern baby quilt by Bijou Lovely is beautifully designed in subtle and pastel hues with vertical stripes intersecting the blocks. The baby quilt has white flannel back and gray binding to bring in the softness in the look. The modern baby quilt has a very delicate touch to it with the soft fabric to comfort the baby. The simple yet striking baby quilt can be combined with cribskirt, pillows and bumper on order.
Albers modern quilt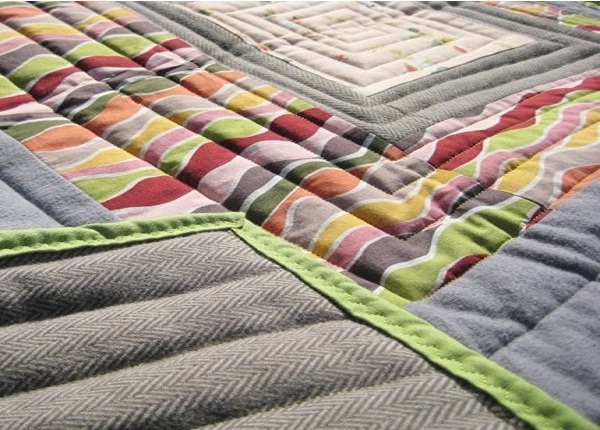 Designed by Natalie Davis, Albers modern quilt is inspired by the color studies and Homage to the Square paintings by Joseph Albers. The Albers modern quilt is made of soft and beautiful cotton with flannel to bring in the comfort as well as the visual appeal. In the combination of light hues with brighter colors, Albers modern quilts are an ideal choice as a centerpiece in a nursery.
Paletas quilt by Kim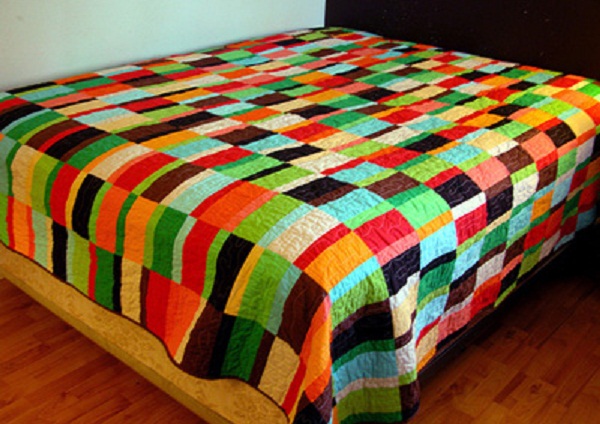 Paletas by Kim is a gorgeous quilt made of Robert Kaufman Kona Cotton solids in the span of seven months. The binding of the quilt is hand finished, while the professional machine quilting is done by Over the Top Quilting Studio in Austin. The Queen sized modern quilt by Kim is a great bedding option to create the cozy warmth while the bright and vibrant colors of the quilt brighten up the room.
Bliss quilts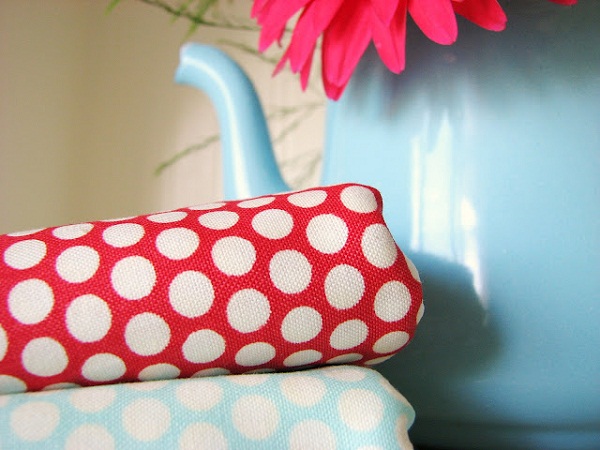 Bliss by Bonnie and Camille is modern quilt in polka dots. In beautiful dots with red and white or light blue with white, Bliss is too gorgeous to resist. The dotted design of fabric is also available in soft and delicate flannel, ideal to make the baby quilt. Bliss is chic and striking with its fresh and off beat look for a quilt.
Racing stripes quilt by Valerie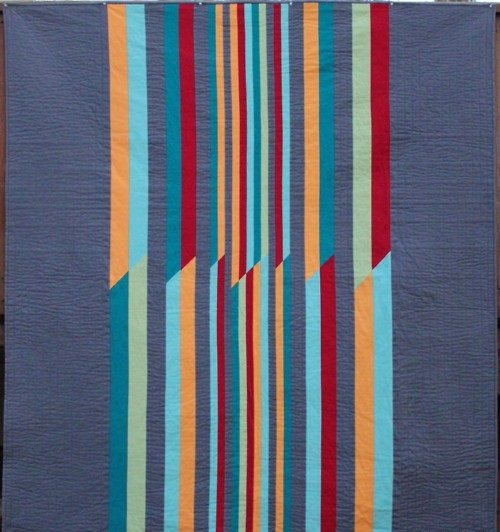 Racing stripes by Valerie is a wonderful creation with Kona Coal as the background teamed with various colored stripes in Wine, Glacier, Sage, Terragon and Butterscotch to accentuate the modern look of the quilt. The straight line quilt is 65 x 75 inches in measurement, making it a full stretch bedding quilt. Minimalist yet stylish, Racing stripes is a solid quilt for a cozy and modern bedding option.