Organizing your workstation can be a real pain especially
the small bitty things that refuse to stay organized like rubber bands, paper clips,
cables and wires etc. With most home offices being reduced to the use of tablet
PCs, the problem has only burgeoned since it doesn't make any sense for one to
invest a lot in a big, multi-drawer laden computer table or workstation to use
a tablet.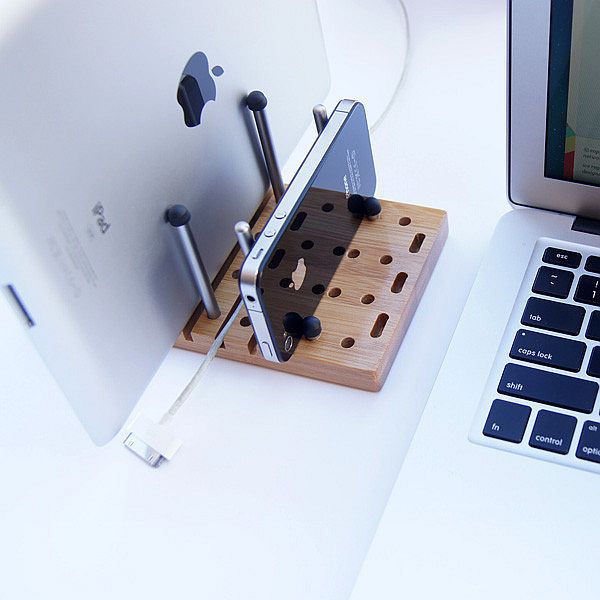 However, this doesn't mean that you should just give up on keeping
your desktop organized just because you use a tablet as your core computing
system.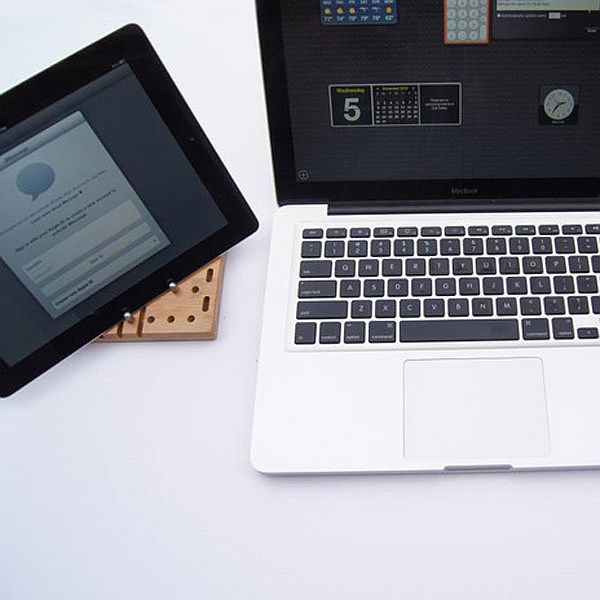 For people that use a tablet based workstation, Modo, the
Modular Desktop Organizer could be a real god sent. The desk accessory is fully
customizable and allows users to organize their mess and keep all kinds of
desktop accessories neatly organized and within easy reach.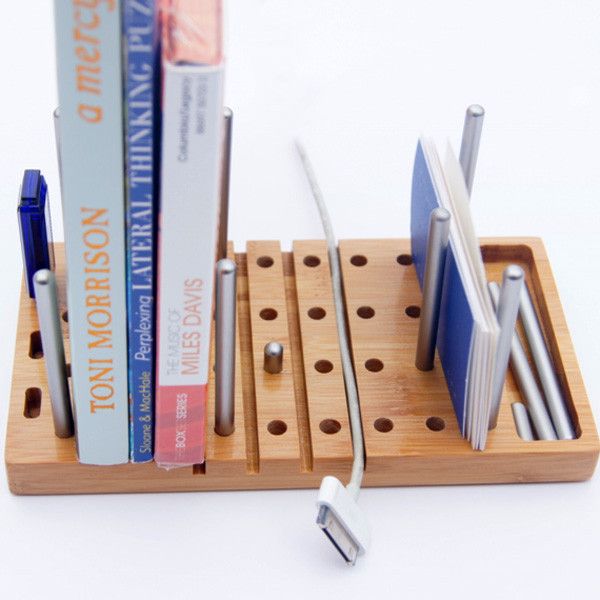 Created by B&A Studio, the desktop organizer is made
using bamboo and comes with a bunch of rubber bands and aluminum pins that help
keep cables, USB drives, letters, books, catalogues, pins, pens, smartphones
and tablets organized.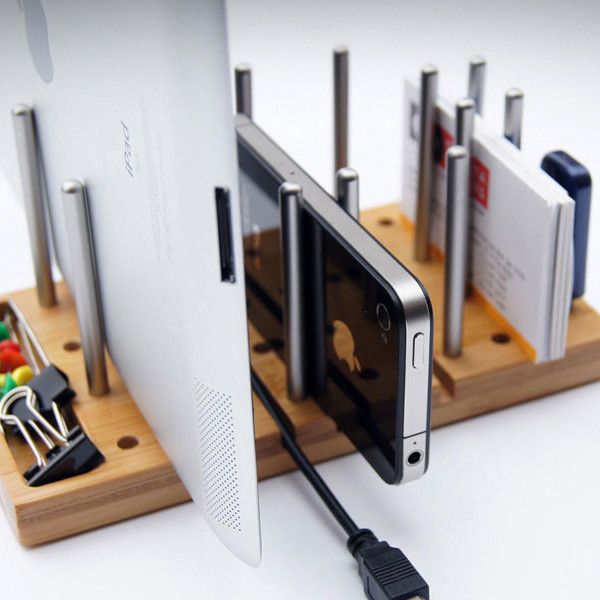 The bamboo board comes with a bunch of slots that allow the user
to customize the board according to personal needs.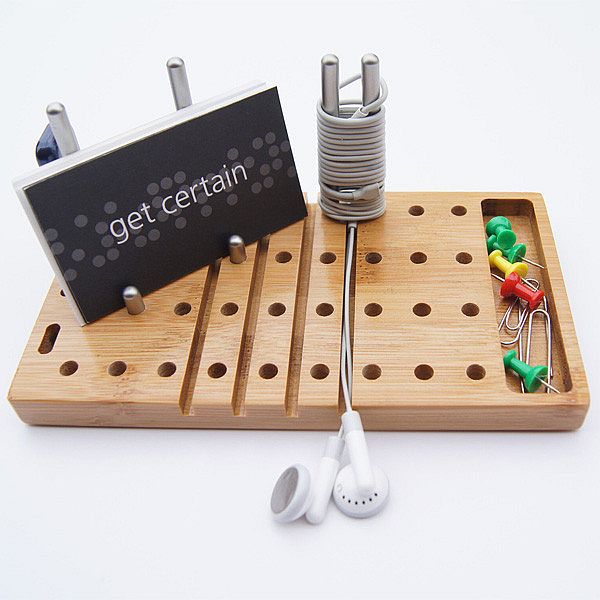 The rubber band and pins can be used to configure the board
to various gadgets and accessories while the USB can be used to manage flash
drives, the band can be used to create a pen stand and the cork ball can be
used to hold all your tack pins in one place.
The bottom of the bamboo board comes with non slip silicone
feet that allow the board to stay put even on the glossiest of tabletops.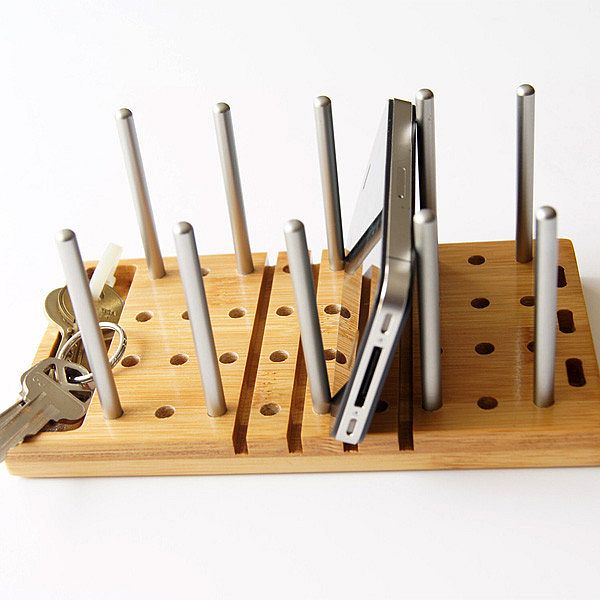 Aircraft grade aluminum pins provided with the board stay
good through years of use and the included protective caps allow the pins to be
used as a stylus on capacitive touch screen devices. Modo, the Modular Desktop
Organizer retails for $34 only.