If you are the kinds who like to recycle their stuff and don't
want to throw their empty wine bottles in trash. Here we have picked some
creative ideas and you can use a few of them to create stunning décor pieces
for your home.
1. Wine bottle Tiki torch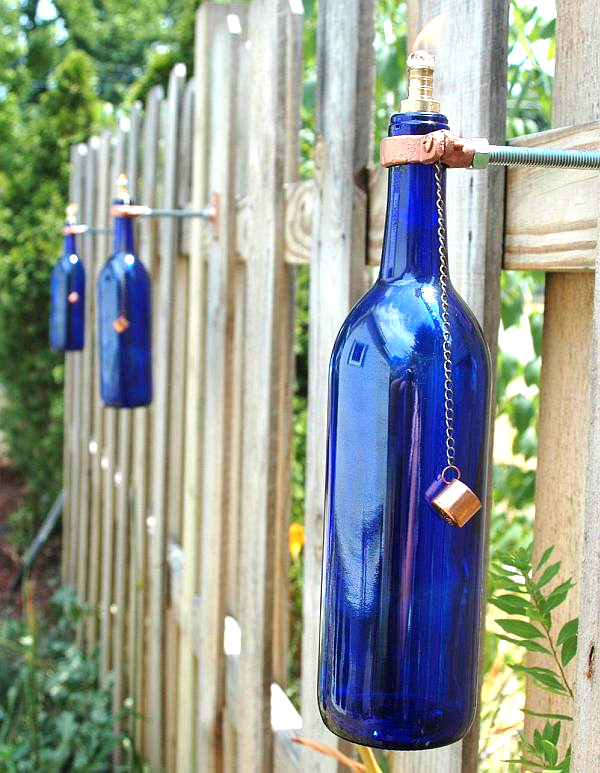 If you are into home décor inspired by reality game shows
like Survivor etc., you can always create tiki torches out of old wine bottles
and turn your backyard into a mysterious island fit for posh tribes!
2. Wine bottle LED
lamps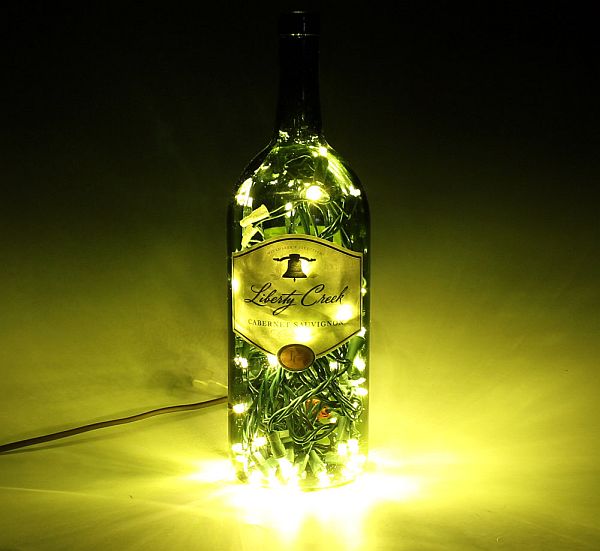 LED lamps generally don't produce too much light which is
why they are perfect in mood lighting. You too can create an LED lamp out of
old wine bottles to create a soft, diffused light effect in any part of your
home.
3. Wine bottle
disco/holiday light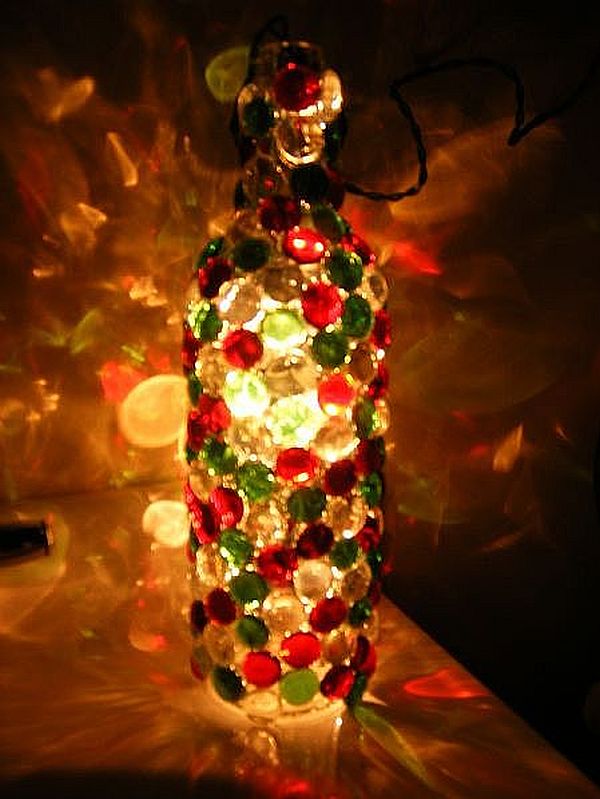 If you have succeeded in creating an LED lamp out of wine
bottles, you can up the ante around holiday time and stick large rhinestones to
an empty wine bottle to make the LED lamp more Christmas-y.
4. Wine bottle candle
holders
Wine bottles can also be given a new lease of life as candle
holders that can be used as centerpieces at weddings too.
5. Wine bottle flower
vases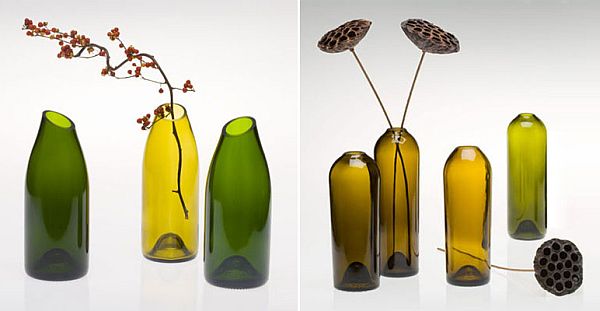 The simplest way to upcycle a wine bottle is to use it as a
flower vase.
6. Wine bottle
decorative vases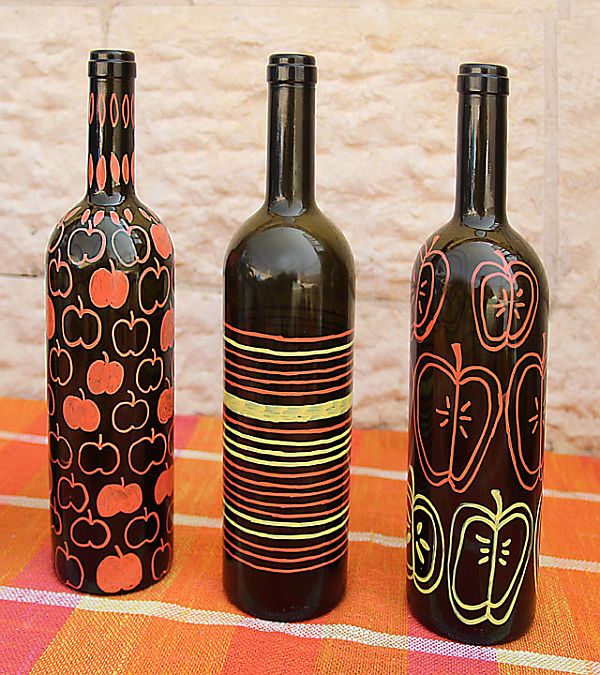 If you don't want your love of wine shining through in your home
décor, you can give your old wine bottles a total makeover with some paint and
turn them into decorative vases.
7. Wine bottle
chandelier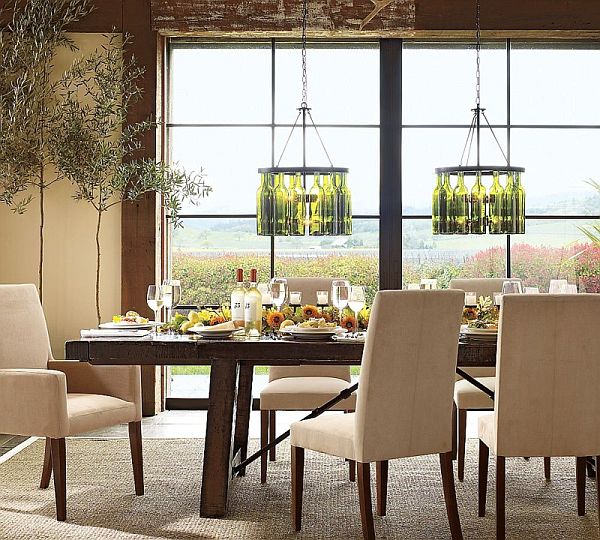 If you don't mind showing off your collection of empty expensive
bottles of wine, you can use them in chandeliers.
8. Wine bottle
centerpiece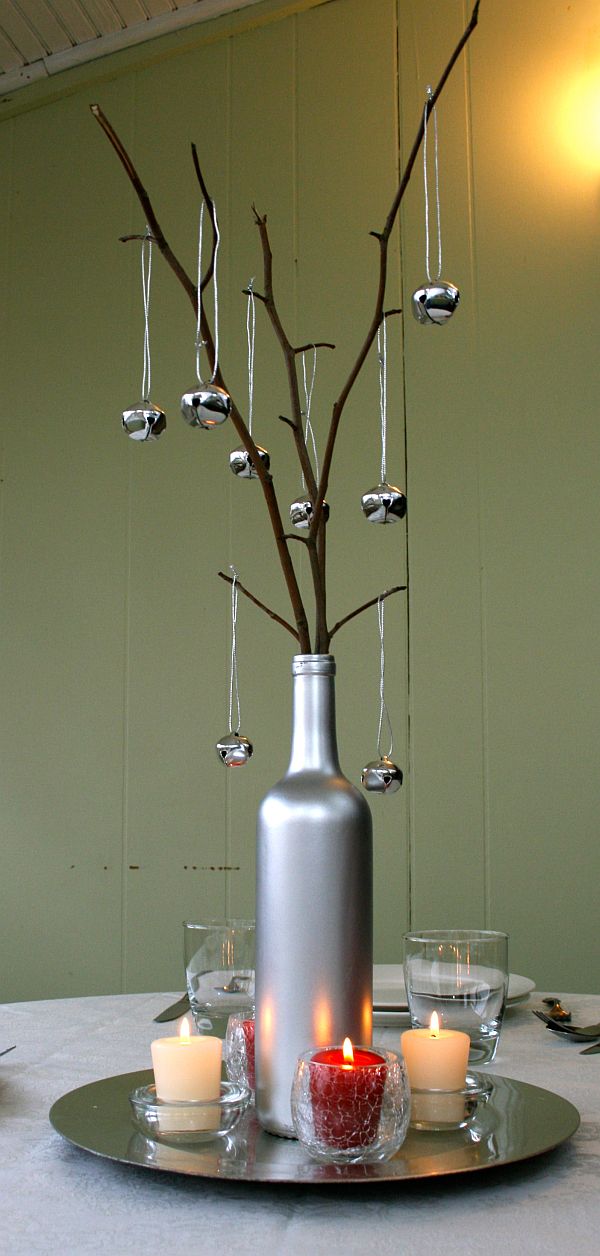 A wine bottle centerpiece makes for quite a conversation piece
at weddings too.