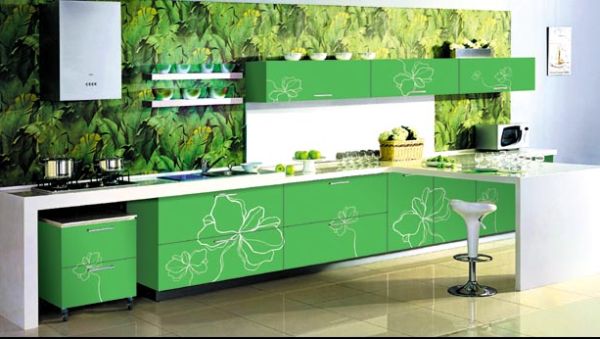 Kitchen cabinets are an indispensable part of the kitchen and come in a variety of designs. Modern day kitchens are all about great styles mixed with arty forms, which give the area an unconventional yet innovative appeal. There are a variety of options available, which come tagged with a lot of modularity and taste as good as the food that will be cooked in their presence. Below is a list of some of the best modular kitchen cabinets that will spruce up the space without limiting your ideas and usage.
Modular wooden kitchen cabinet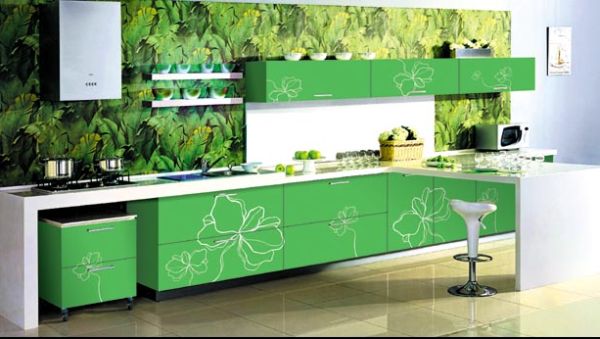 Price: Available on request
Modular wooden kitchen cabinet comes caked in modernity and is perfect for a contemporary setup. Both the carcase and door have been crafted from MDF and melamine board, which quotes it with awesomeness. The countertop is quite durable and has been made from artificial stone. It comes attached with hinge, toe tick, handle and knob. The door panel surface of the cabinet has been treated with UV paint, lacquer, UV color printing and acrylic.
What's unique: It is a complete kitchen cabinet, which will come fitted with kitchen cabinet machines. Use it as a base cabinet, wall cabinet or islands, the choice is yours. The cabinet is further enlivened by the presence of simple designs on its facade.
Space saving kitchen cabinet system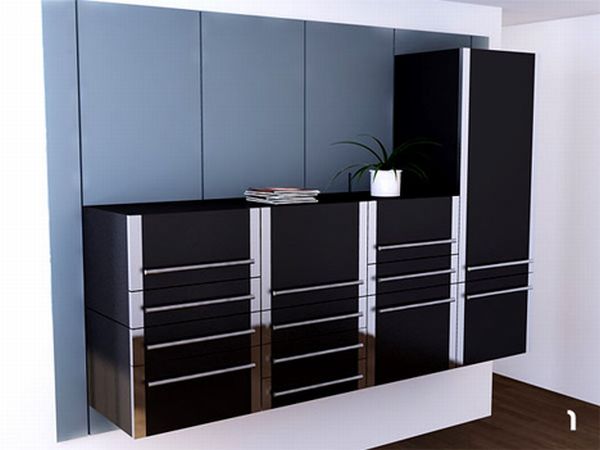 Price: Available on request
Michel Cornu has come up with kitchen cabinets and drawers that are very plain yet attention grabbing. The modern kitchen cabinet system will be fitted on the wall, which helps save space on the ground level. The black and silver creation is sandwiched between slithering cabinetry layers. The core of the cabinet design features cooking essentials like oven, stove, sink and faucet, while the refrigerator has been tucked in a corner.
What's unique: This kitchen cabinet system will save enough space, unlike other options available in the market. The wall units are movable that add to the functionality further. An array of spatial configurations and arrangements can be created as it is possible to slide the basic elements up and down. This makes sure that the elements don't pose as a hindrance and are kept out of the way when not in use.
Outdoor kitChen Q by Bianchi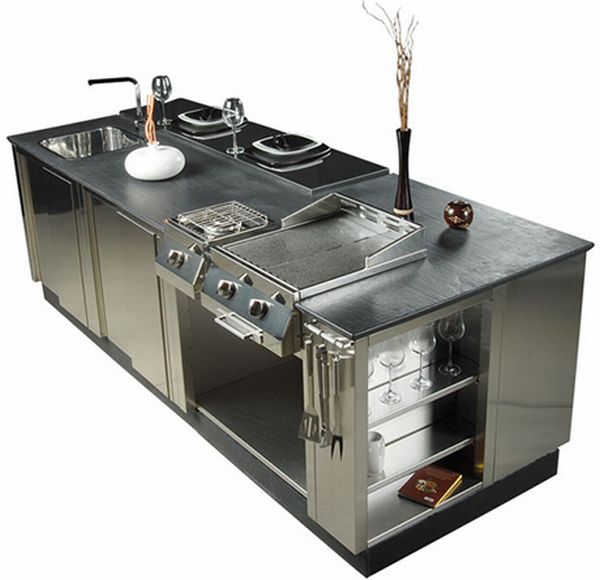 Price: Available on request
If you long for an outdoor kitchen that is fully functional and comes loaded with style, then the KitChen Q by Bianchi is just the thing for you. Bianchi's European outdoor kitchen is durable and will stand like a rock against all weather conditions. The AISI 304 stainless steel creation comes fitted with a gas barbeque, which ranks low on the maintenance level. The style coated KitChen Q comprises side burners, removable tray, removable hood, rotisserie, side burners, thermometer (to control oven temperature), storage cabinets, electronic ignition and wheels.
What's unique: The design is quite accessible and will complement outdoor conditions and a contemporary arrangement. It can be tweaked as per a user's convenience and can be fitted with up to three grills, three burners and refractory stone as well.
Karim Rashid kitchen from Scavolini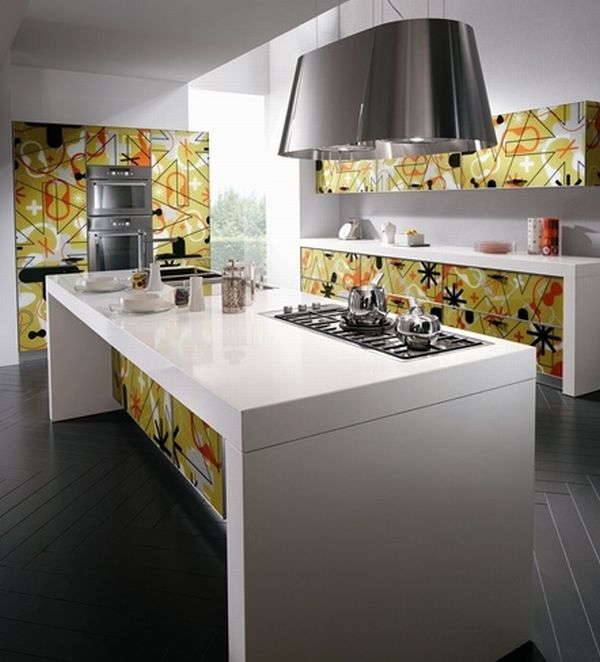 Price: Available on request
Transform your boring kitchen into something intriguing with the all new kitchen line by Scavolini. The Italian company has joined hands with the very talented designer Karim Rashid to come up with a funky and fun contemporary kitchen. The products used to bring it to life are high quality and it is a true call of luxury. Mix and match lively colored cabinets with cook top, countertop, coffee machine and range hood, giving it a touch of exclusiveness. The high-end features bless it with additional extravagance and the presence of modular units will blend well with all kinds of spaces.
What's unique: Karim Rashid kitchen from Scavolini is vivacious and will lend a very colorful appeal to your house. It will, in no time, become the most favorite spot of the house because of the artful sense it is crafted with.
Ikea kitchen cabinets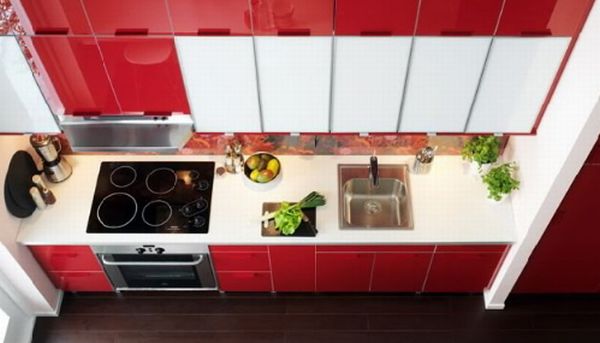 Price: Available on request
Ikea has been long known for affordable designs, which rev up the inside space like never before. Keeping up with the style quotient are Ikea kitchen cabinets, which will flood the kitchen space with the modular aura. The kitchen spaces are available in a range of colors and finishes. Pick from a variety of hardware options and lights, which will give it a striking glow.
What's unique: The height of Ikea kitchen cabinets can be adjusted as per a user's whims and fancies. Match these cabinets with eye-catching islands and give the kitchen area a sumptuous look.
American Mark Wood kitchen cabinets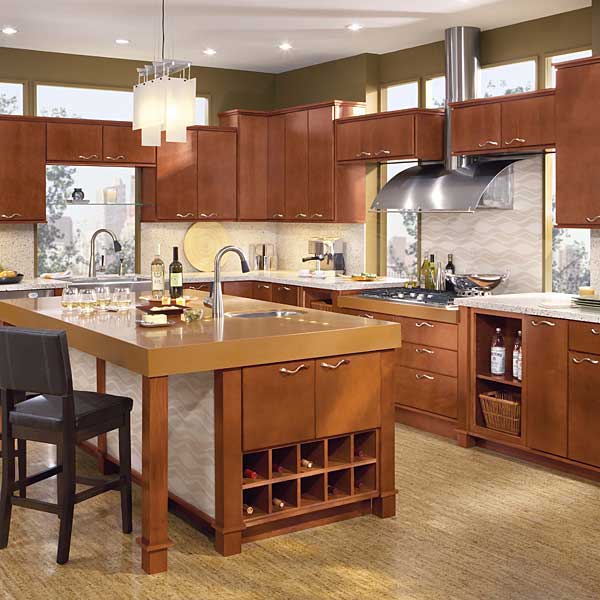 Price: Available on request
American Mark wood kitchen cabinets come injected with exquisiteness and will lend a classy appeal in an otherwise chic environment. The designing is flexible and comes tagged with a lot of simplicity. The overall designing will get mystified further with the presence of conspicuous illuminating options. The doors have a chocolate cherry hue, which is quite noticeable. The cabinet fronts have been crafted with utmost precision and draw a lot attention.
What's unique: The doors of the cabinets have been styled in an awe-amazing manner and so is the interface. American Mark wood kitchen cabinets have the power to transform the kitchen area into a space that will bow down to all the needs of a user.
Eco friendly kitchen cabinet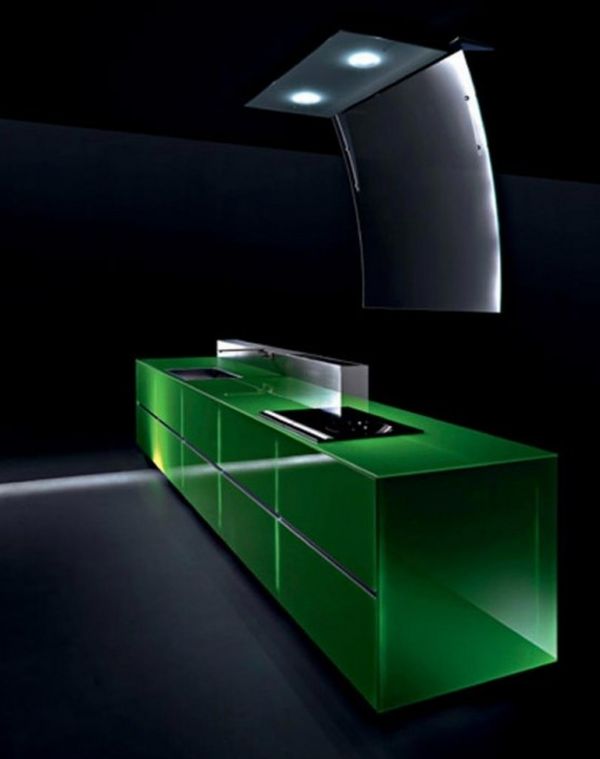 Price: Available on request
If you have been blessed with an eco friendly soul, then how about giving your kitchen space a touch of earth friendly traits as well? Valcucine kitchen cabinet is here to make sure the cooking space is 100% sustainable and doesn't damage the beautiful surroundings further. From the storing counters to countertop, everything has been made from recycled materials.
What's unique:
The clean and green tag that comes along with the attention grabbing cabinet is worth a steal. It has a modern outline, which will help reduce pollution. Valcucine kitchen cabinet will help people adopt a green lifestyle, which is definitely worth an applaud.
European kitchen cabinets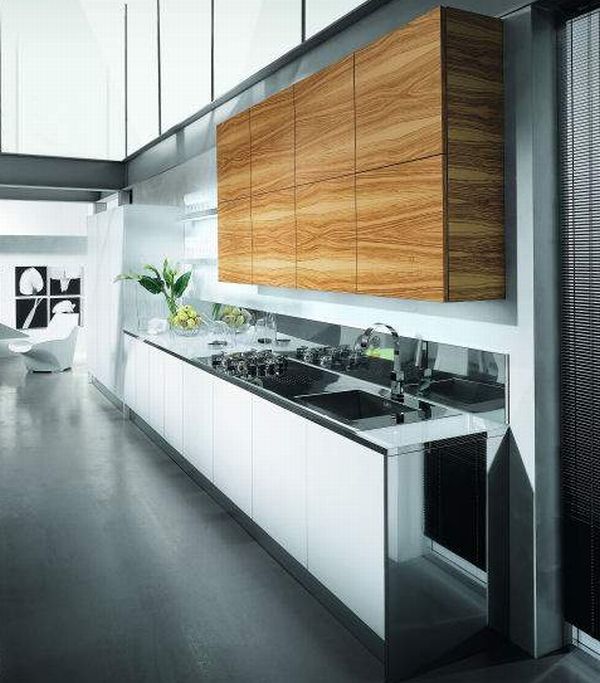 Price: Available on request
European kitchen cabinets are a fine example of compactness and unfurl a generous utilitarian room. These have a fresh contemporary appearance and frameless designing further adds to the overall appeal. The doors and drawer fronts have a visible trim, which is a result of attaching the encounter frame with the cabinet box near to the complete frontage of the design.
What's unique: The most unique trait is its space saving capabilities. The kitchen cabinets come packed with a lot of functionality that too while utilizing minimal space.
Thomasville kitchen cabinets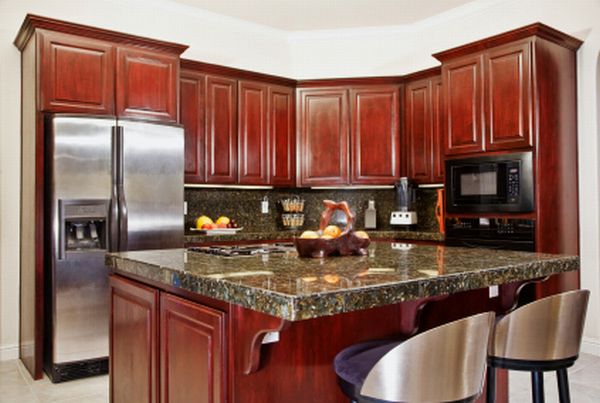 Price: Available on request
If classic and furniture like designs for the kitchen leaves you wheezing, then Thomasville kitchen cabinets will be a perfect fit in your sweet abode. These will be in perfect harmony with other furniture items placed in your house for a more pleasant look. These are available in various kinds of woods and even the wood satin finishes can be chosen as per your taste. These cabinets comprise display shelves, a tor kick drawer, plate racks and a snap-out storage (placed in front of the kitchen sink).
What's unique: Thomasville kitchen cabinets are semi-customizable and can be placed in many different configurations. The standard sized cabinets can be customized, which shower the user with a lot of comfort and convenience.
Italian kitchen design by PoliformUltra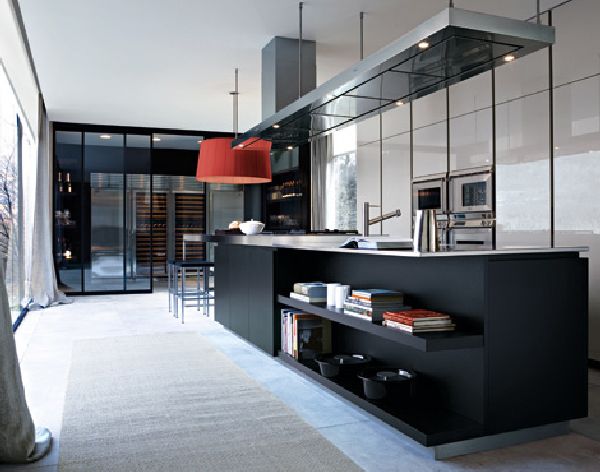 Price: Available on request
Give an avant-garde look to your kitchen with the Italian kitchen design by PoliformUltra. The modular option will blend well with modern day needs. It has been styled in a minimalistic way and endows a user with the flexibility to personalize it further. Choose from options like glass, corian, wenge wood, ebony wood and lacquer corda shine for added effervescence.
What's unique: The design is very clean and offers a lot of storage space. A combination of personal choices makes it all the more attractive, making sure it blends well with your personality.