The living room is that special area if a house where we long for peace, relaxation and enjoyment with our family members. Different homes have different living room plans and décor ideas to suit their size and family preferences. And here is the time when you should think of replacing your old and typical living room arrangement and try out something really cool and trendy. Modular sofas have emerged to be the ultimate choice for a contemporarily designed house that provides you with pure comfort and enjoyment. Read below to know how you can revamp your living room appeal with this unique and attractive furniture.
Points that must be taken into consideration before buying these modular sofas: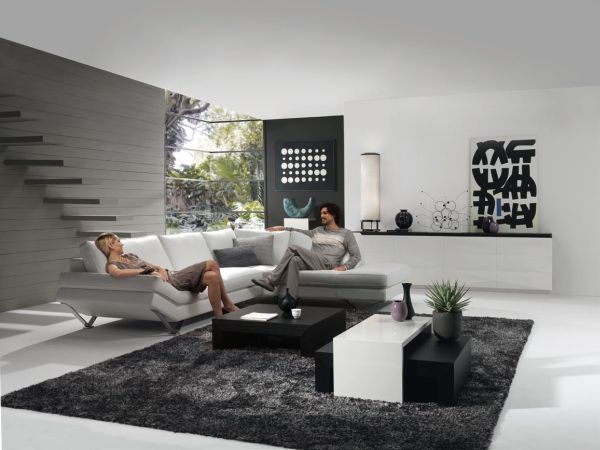 Room dimensions: Modular seating arrangements do take up considerably large size of floor space because of their large and wide size. This can create a well-integrated and spacious feel in a sufficiently large room. Similar can be achieved using smaller and compact units for smaller rooms. However, it should be kept in mind that theses modular arrangements work best only with the rooms that have large floor space.
Family size: Modular sofas are especially more beneficial for a large family. Corner arrangements from modular sofas can easily accommodate 4-5 people whereas as only three could be seated with the traditional ones.
Seating arrangements: Angle of the walls and the placing of your doors and windows play an important role in deciding the arrangement of the modular sofas and thereby they can be arranged in various forms such as L- shape, U-shape or even a corner grouping. The arrangement should be such that it does not block the way while you work.
Some Awe-inspiring modular sofa designs: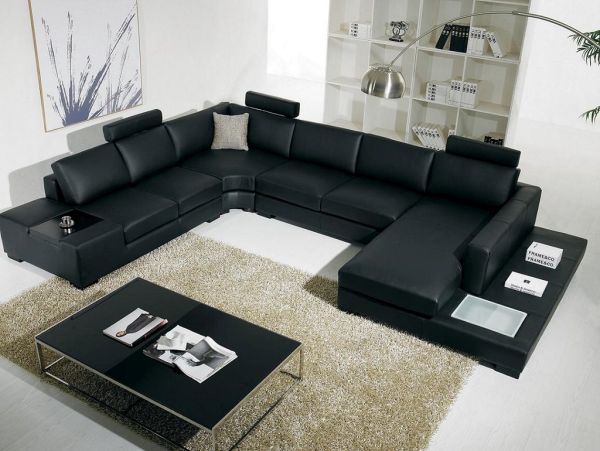 Modular sofas can be created out of numerous fabrics and materials including waterproof upholstery for your modular sofa and can be grouped into different forms and shapes to suit your living area. It is essential to choose the proper fabric for your modular sofa depending on the room inside which it is to be placed. Given below are some very attractive modular sofa models.
Cumulus by Mitab:
This is the most happening sofa set design that would make you feel highly comfortable with the best lounging experience ever.
Arianne by Fiama Living:
The Arianne is a unique creation that reflects the perfect combination of various colors and patterns of the 1960s. The incredible designs of the sofa make it simply alluring.
Room by Softline: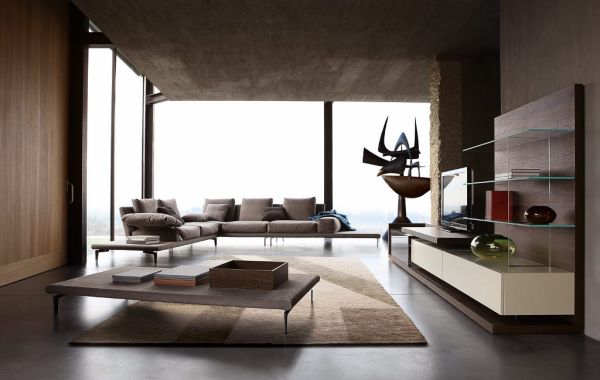 This amazing set is available in three distinct forms namely single element, corner element and foodstool all of which are available in various color and pattern combinations of your choice.
Gan Spaces by Gnadia Blasco:
Your floor rug is an important part of your living room décor which is well thought of with this design of modular sofa. This sofa set is simply stunning and comes with a floor rug and cushions to let you create a perfect blend of various colors and patterns.
348 Notturno A New York:
Want to have a glimpse of the nightlife of New York right inside your living room? Well here is an all new creation – a modular sofa design that imitates the city's skyline at a starry night.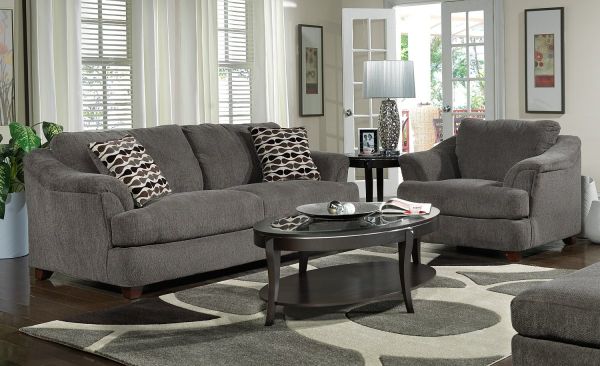 Free Spirit by Erba Italia:
This is a perfect pick for those who want to have the freedom of movement. It has metal framing and padded seats to provide you ultimate comfort and relaxation.
Reflex by Artifort:
This fabulous sofa set is simply superb in that it can be arranged in various ways to provide you with the best possible comfort.
Summary
Modular sofas simply spruce up the look of your interiors and add to its beauty and décor. It's the best and the most practical approach to update your interiors.