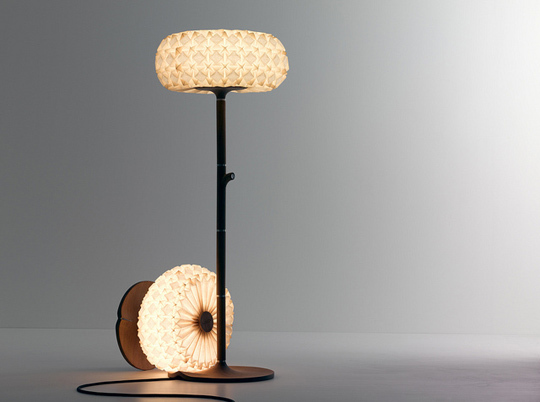 The growing interest in origami among designers is culminating in varied range of functional objects based on the techniques of this ancient Japanese art of paper folding. Ilan Garibi of Talents Design in Tel Aviv has accentuated origami art in collaboration with industrial designers Ofir Zucker and Albi Serafty from Aqua Creations to create a series of lamps for her Molecules collection.
An origami tessellation lamp called Molecules made as a standalone 3D table or wall lamp shows that origami techniques can be put to regular application to design a varied range of functional objects. The technique of this ancient Japanese art of paper folding shows geometric patterns that can be applied to create an intriguing element of room décor.
These hand sculpted individual molecules are made from paper tessellation without any cut or break, and hence help disseminate the light well. The digitally dimmable LED lights get activated by a mere touch of the user. In keeping with natural materials, digitally shaped wooden base was used that gives a visual contrast to the pale paper lamp. The collection of lamps consists of varied leveled lamps that can be used for varied functional lighting.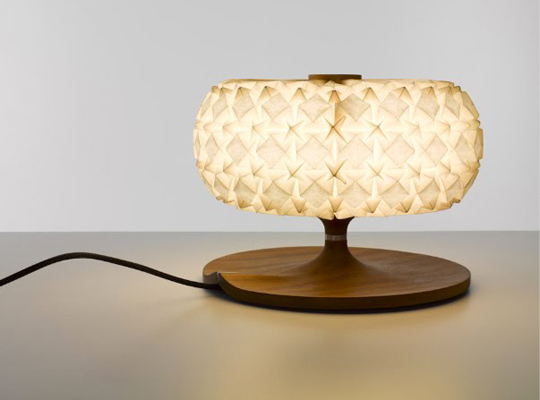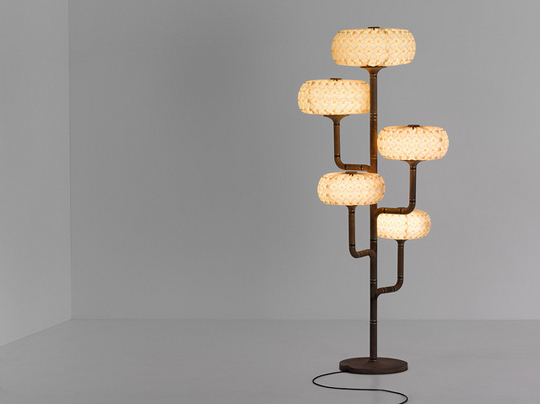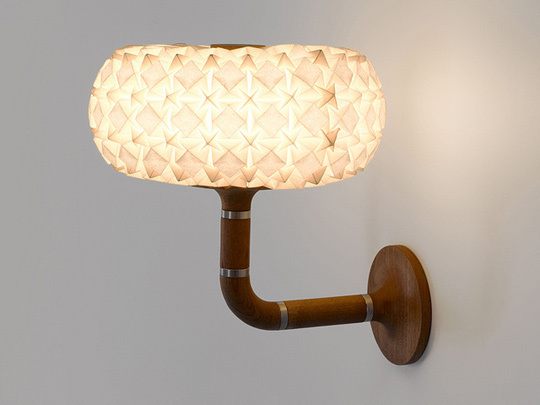 Via: Unplggd