Top-notch interior decorators, like leaders, do not do different things. They just do the same things differently. While the majority of people fear using mosaic tiles anywhere else except bathrooms and toilets at home, the latest trendsetters are creating endless possibilities with these decorative tiles. Picking the suitable size, correct color and telling theme are key while using mosaic tiles.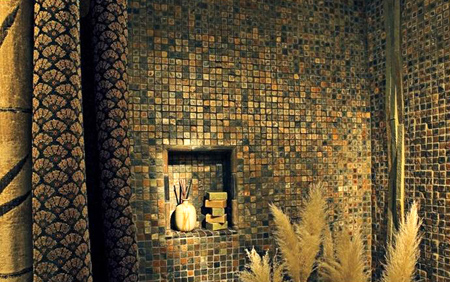 Advantages of mosaic tiles
Moroccan tiles, as the mosaic tiles are also known, are much cheaper than traditional tiles. They are also shinier and better-looking in comparison to normal tiles. A larger variety exists among mosaic tiles and they lend the interior decorator the option of adding textures and patterns to the decor. Above all, they are easier to clean and maintain compared to the traditional tiles.
Great ways to use these tiles
Using small-sized tiles in multiple shades of the same hue is an excellent way to lend a completely different feel to any space. For instance, using this concept in the kitchen makes the walls look artful without standing out. At the same time, they are functional too as a back-splash for the kitchen sink.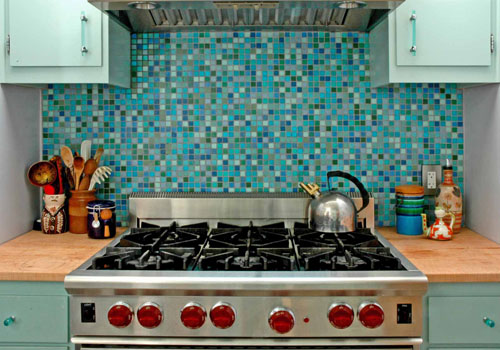 In the living room and guest rooms, one could get together mosaic tiles of different shapes together and work on getting a harmonious symmetry. A particular living space can also be jazzed up by mosaicing only one wall instead of all the four. In the mosaicing also, a 'larger' picture can be made via smaller tiles.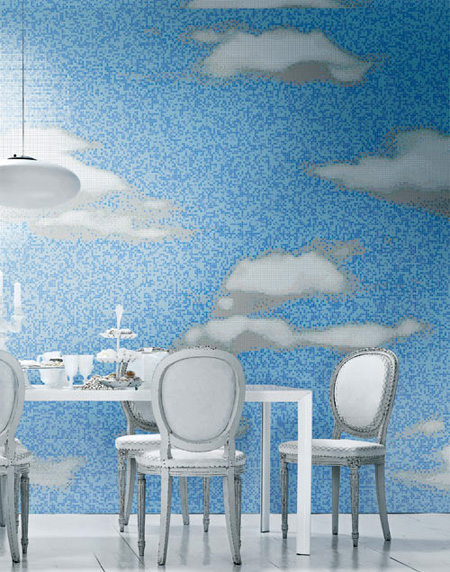 Framing different sized tiles together to give the appearance of a fresco or wall painting is also a neat idea. In all this, one just needs to keep in mind that the delicate and mirror-surfaced tiles should be away from places of heavy wear and tear.