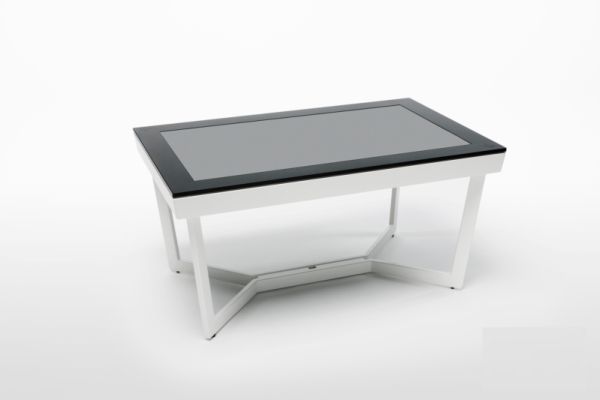 The designer/manufacturer
FlatFrog, Sweden
Overview
The multi-touch table is not a new thing in the market. We have already seen entries by Microsoft, Ideum, Evoluce, etc., but this is the first time when FlatFrog has stepped in the same competition. Sweden based manufacturer, FlatFrog, has launched a 32-inch multi-touch device to make your home techy. It comes with a thin 1080p display and is available at an economic price. At CES, an year ago, companies showed IR fixtures for existing TVs, so this concept cannot be considered as new but its method is more practical than the solutions we've seen before.
How it works
When we talk about touch or multi-touch, there are some particular ways to detect fingers and objects. The most common method is capacitive, which is being used in smartphones. Samsung has used the latest method for surface that embeds tiny photo sensors in between image pixels. However, the FlatFrog have used planar scatter detection, which is not known much. It involves light propagation, which helps in detection of location.
What's unique
This is the slimmest multi-touch surface table ever made and it has 40 touches and drags. In fact it can be treated as a multi-touch kit inspite of an integrated solution. Planar scatter detection is an advanced version of multi-touch that Microsoft had used earlier.
High points
It features a 3 2″, multi-touch LCD screen with full HD.
Having a resolution of 400+ DPI, it has very low jitter.
Moreover, 40 touch spots can be touched simultaneously to get an astonishing multi-touch experience.
The sleekest dimensions in multi-touch history so far with durable in-glass optical technology offers horizontal and vertical application opportunities to give a techy touch to your home.