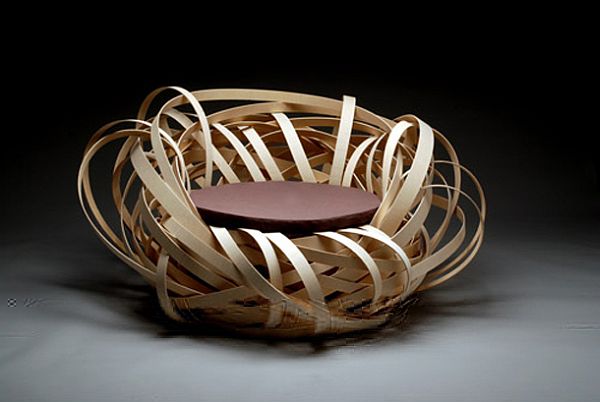 It is now a popular trend to live in harmony and solace with nature. Since ages nature is considered as an inspirational source in varied branches of creativity and art. The designers form a contemporary interior design by acquiring many ideas from nature thus, bringing nature into life objects. You can install pictures of forest scenery or a waterfall that will immediately lead you to a vibrant world of nature. The graphic designs of plants, leaves and flowers on your fabrics, cushion covers; table linen and furnishings will make the natural beauty creep directly into your abode.
1. Bookshelf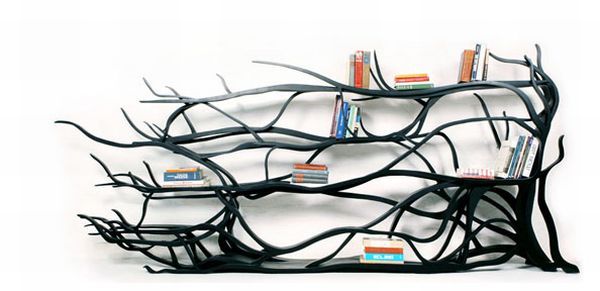 The book shelf is designed and styled in the form of a tree that spreads its natural branches. This not only offers a vast space, but also an elegant and beautifully designed structure to the whole room. Many beautiful colors have its origin from nature, apart from peace and serenity engraving them. All you have to do is to choose key objects for your hall, rooms and kitchen to create a luminous nature surrounding the comfort of your house atmosphere.
2. Nature inspired shower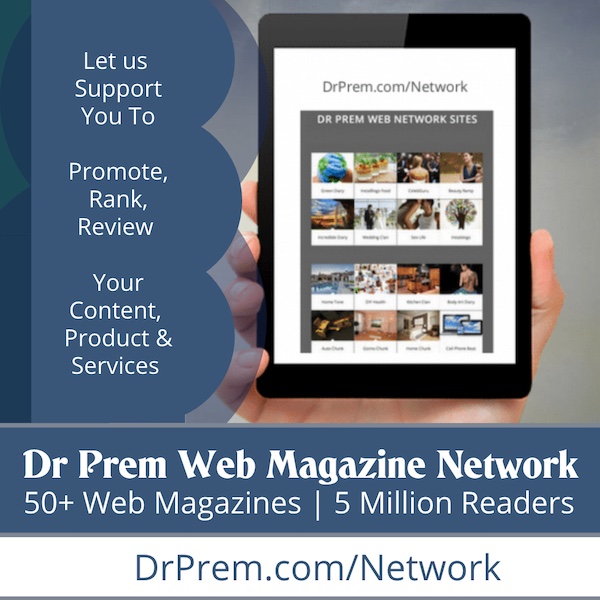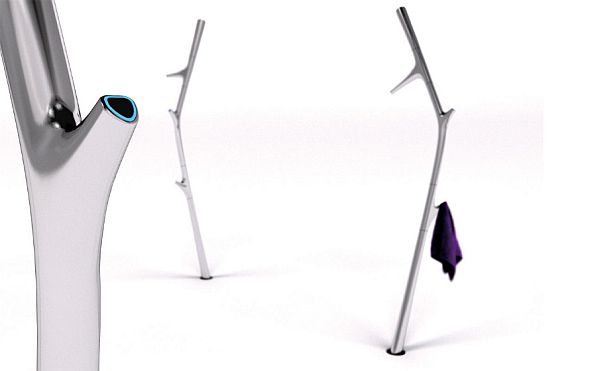 The designers who are inspired by nature have created showers touching the mimicry of ivy. It promotes to give nature's beauty to the bathroom while make you begin your day with nature.
3. Dining table design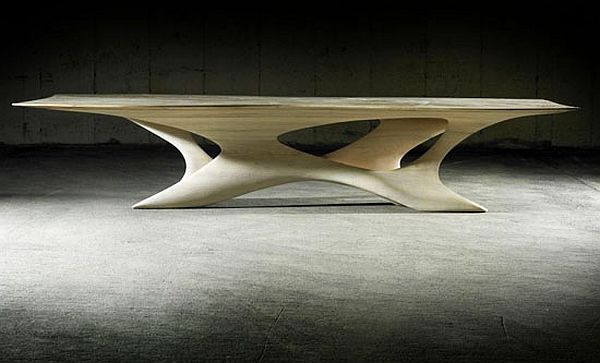 Designers have got inspired by the different shapes of the nature and created some unique designs of Dining tables with forest wood and designs of curling leaves and lime green stripes. The colors are white or fresh green that forms as a major attraction for the guests. The eco friendly and contemporary furniture will remind you of a serene nature beauty.
4. Nest chair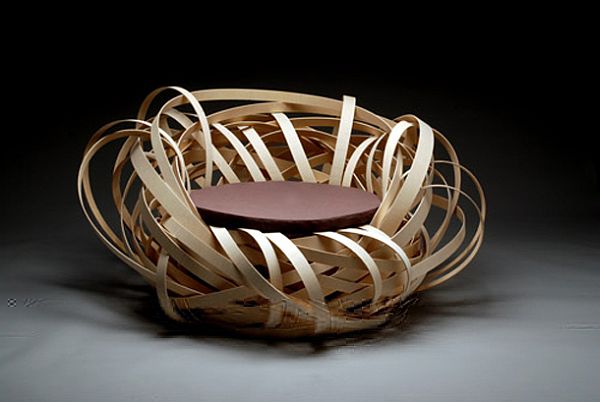 The pieces are made up from an ash bark that combines timber and resin. Square trunk trees that tend to accumulate lesser wood are manufactured to give unique and elegantly designed wooden chairs. It offers a magical landscape before the onset of winter in your room. The seats made up of ash bark gives an astonishing impression to your guest and visitors besides giving an elegant look to your entire room.
5. Nature inspired bed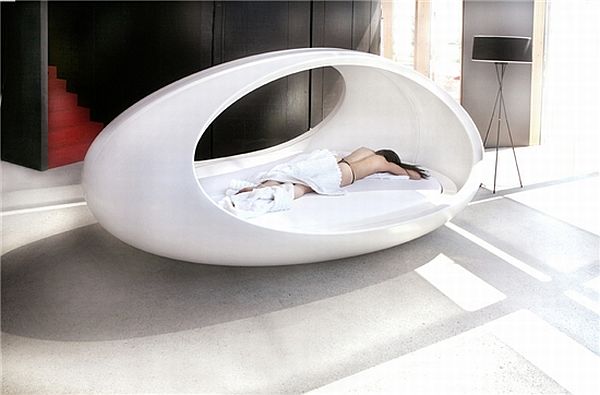 These are made especially for the nature lovers. It adds a little piece of nature to the house. It seems quite romantic, refreshing and attractive, too. For kids, it is nothing more than watching fairy tales in the comfort of their rooms with beds made up of different shapes of a Shell or forest caves.
6. Nature inspired dishware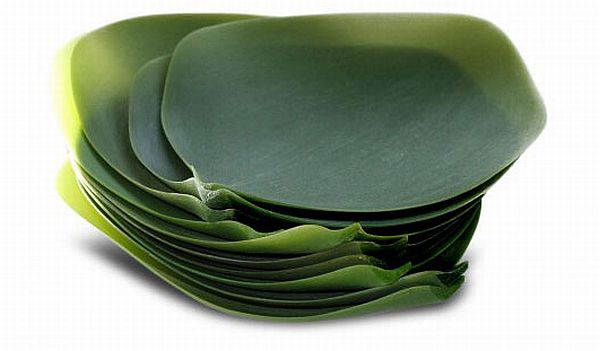 Leaf shaped dishware and log bowls add on a tree beauty that is almost incomparable to other piece of materials. The vibrant finish with a natural state of logs gives an attractive look to the bowls. Many trees that are fallen due to re-landscaping, infrastructure, stormy weather or droughts are utilized to give us some distinct log products. There are dish wares available in different designs, shapes, styles, colors along with a touch of water based finish.
7. Flower vanity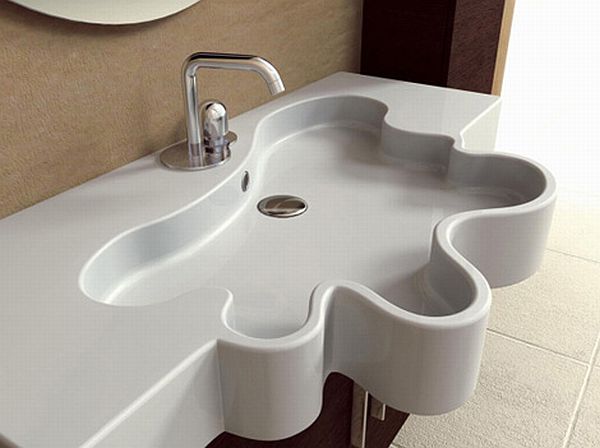 These are specially designed kitchen floral vanity made up from solid silicone that is food safe having a hidden skeleton of stainless steel layer. The organic shapes of the utensils look elegant and beautiful besides you feel great holding them in your hand. Different floral styled vanity works as a charm all around your kitchen environment.
8. Tadpole lamp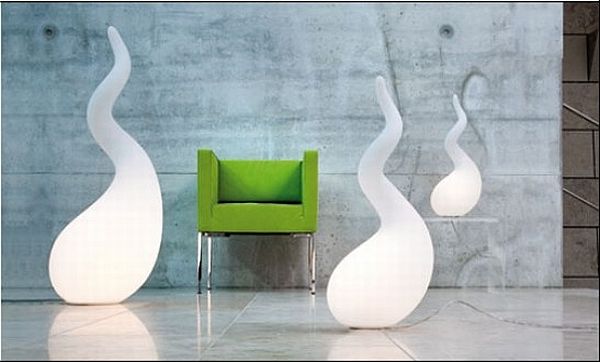 Lamps made up of natural birch, support and display lamp in a unique way. It reminds us of all the natural elements that give a solace of natural forest serene in and around a bedroom. The natural birch made up of Tadpole shape helps to keep a lamp steady. A white gleaming lampshade completes the designed tadpole lamp in a contemporary and sophisticated manner.
It is since long that we have lost most of our natural wealth all around the world. However, we can still keep the treasure of the environment in the comfort of our abode. We can bring nature to our house by designing and creating unique earthly things to enrich our life with universal beauty of nature. One of the best ways is to get inspired through the nature and have our interiors designed with natural and serene beauty. Your house walls can be painted with natural colors like mint, sunflower yellow, rose's red, wooden brown or you can opt for some distinct environment friendly furniture and furnishings. The options are endless to give you and your family a cheerful and healthy environment feeling in the cozy comfort of your abode.