Bathing, generally referred to as an activity to keep our body free from dirt and germs, is also a relaxing and rejuvenating experience for both the mind and the body. The importance of bathing and bathroom in human life is evident with the story of Archimedes when he discovered an important law of physics while bathing and then ran naked crying "Eureka Eureka!" The current and beautiful trend in bathroom design is the Walk-In showers without doors. These are preferred for various reasons, such as style, beauty, space efficiency, etc. Given below are some basic rules you need to consider while designing an open bathroom that would help you have an amazing bathing experience.
Select a proper showerhead: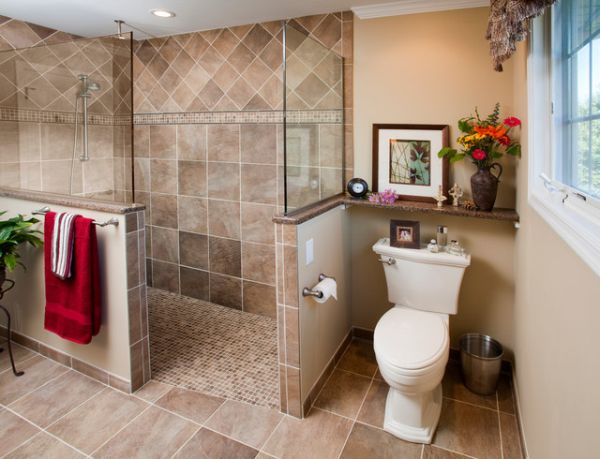 Selecting a proper showerhead for your walk-in bathroom is very important to keep the rest of the bathroom dry and clean. You should place the fixtures and showers such that they direct water away from the other accessories and lighting. You can prevent your bathroom areas from getting soaked in various ways. While angled showerheads can result in water splashing, a rain-style shower that sprays water straight towards the floor can easily prevent this. For those who still want to opt for the standard showerheads, you should try facing the showerhead to the opposite wall. Another way to prevent wetting is using hand held showers with limited spray radius.
Make your bath area waterproof: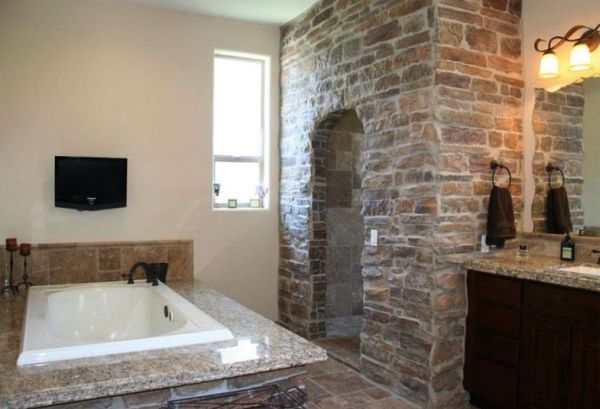 Any bathroom should be water resistant to avoid slipping and getting hurt and to maintain cleanliness as well. Hence, while planning to have an open bathroom, you should choose materials that would resist wetting due to water. You should install tiles made from ceramic, glass, stones, such as engineered quartz, woods of specific types, porcelain, metal and other solid surfaces to avoid splashes and facilitate the escape of steam. A non-gloss finished floor will prevent you from slipping inside the bathroom. Do not use fabrics that are likely to be affected by mildew.
Make it warm and cozy: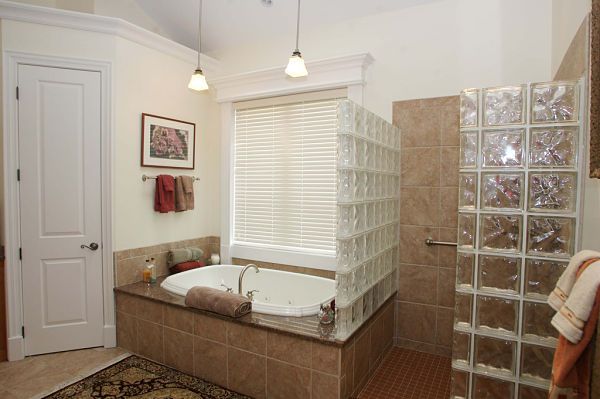 A walk-in bathroom is likely to get colder and uncomfortable, especially during the winter season, as there are no curtains or doors to prevent the escape of heat. In order to keep you warm even during the colder months, you should try placing a heat lamp or install radiant heat bathroom flooring, along with a heated towel rack at hand, to keep the bathroom warm and cozy.
Ensure proper drainage: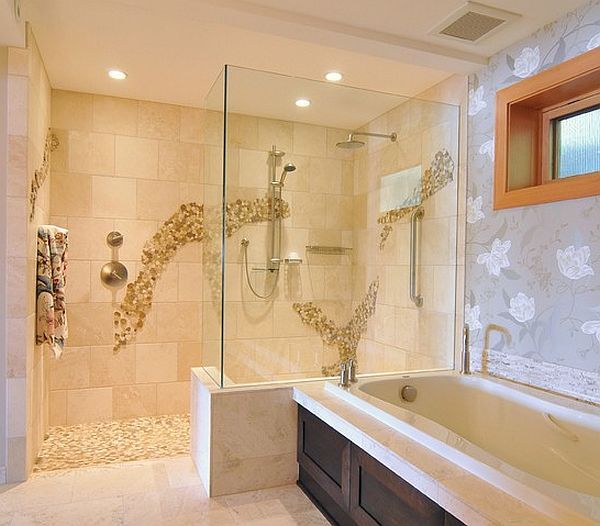 Proper drainage is the most essential element to make a walk-in bathroom fully functional and working. It will prevent splashing in other areas of the bathroom or the room and will provide protection against skidding on the wet floor. In order to facilitate the flow of water towards the drain, you should build the bathroom floor a bit tilted. You can even add double drains for effective and easy removal of water.
Place bathroom accessories suitably: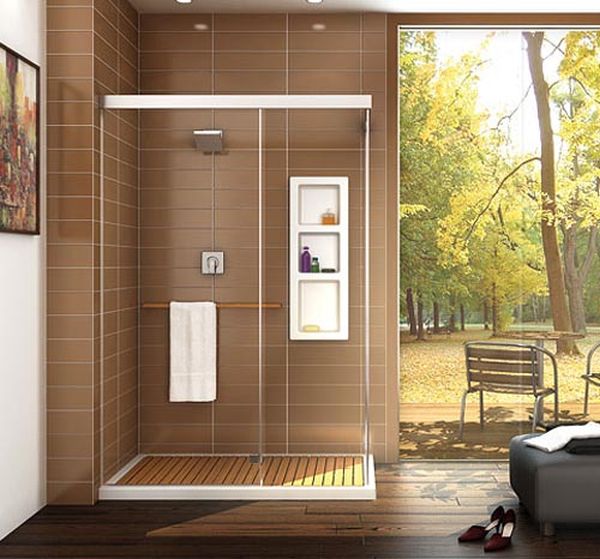 In addition, you should place bathroom accessories, such as soaps, shampoos, shower seats, and grab bars, at proper height, so that they are both easily accessible and safe from water.
Create a perfect blend of the shower and rest of space: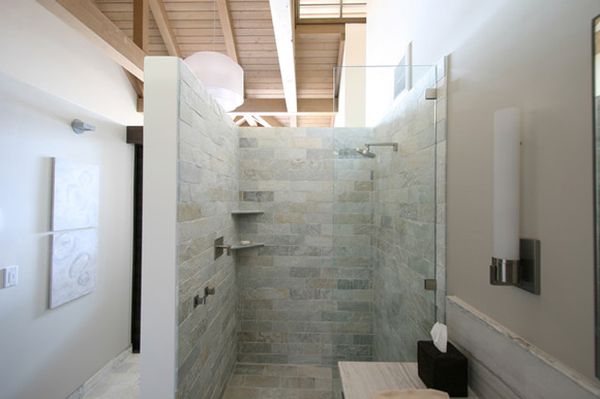 An open shower has no specific boundaries and borders and hence, it becomes essential to choose materials that integrate and co-ordinate well with the rest of the space. For example, choose a similar tile for your bedroom and your open shower walls with only difference in accessories. This will highly elevate the appeal and beauty of the shower.
Be comfortable while compromising privacy: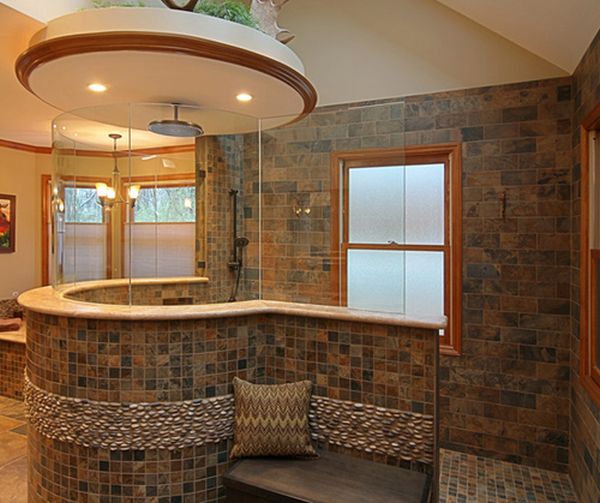 Walk-in showers are best for those who do not require complete privacy or can even manage in the absence of the same. For others, it might not be entirely comfortable. However, for such people, you have options, such as creating a half-wall or placing the shower in a corner of the room, away from the rest of the area. Even using frosted or textured glass will help you have considerable amount of privacy while having a refreshing bath.
Summary:
A walk-in bathroom can be very helpful to have a wonderful and enjoyable shower experience, provided you follow these tips.