Kitchen is the heart of every house for innumerable reasons and kitchen lighting plays a very important role in enhancing its aesthetic and visual appeal. Improper lighting can ruin the entire look and functionality of even the most modern and contemporarily designed kitchens, making it appear dull, dark and uninteresting. Given below is a complete guide to various forms of kitchen lighting that will change your kitchen only for the good.
General Kitchen Lighting: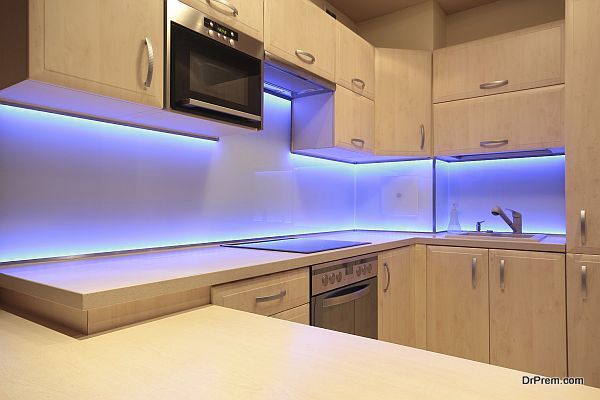 Also referred to as decorative kitchen lighting, it is usually installed right at the center of the ceiling. You can further sub-divide the general kitchen lighting into following types –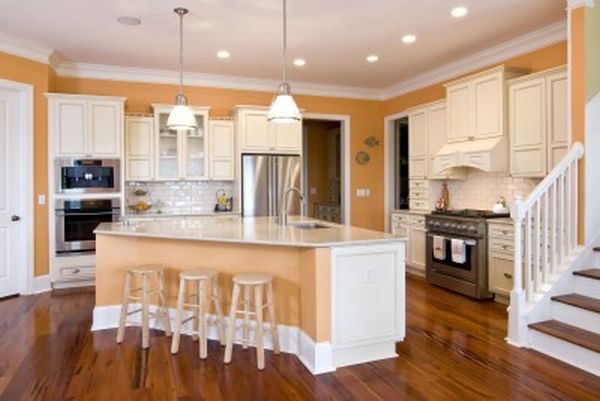 Recessed down lights can be best put to use to render your kitchen a modern yet sophisticated feel. The major advantage of installing this type of lighting fixtures is that they provide a bright and vibrant light. In addition, you can dim them to create a relaxed and calm atmosphere, and above all, they are available in a plethora of styles, colors and finishes.
Fluorescent Ceiling Lights: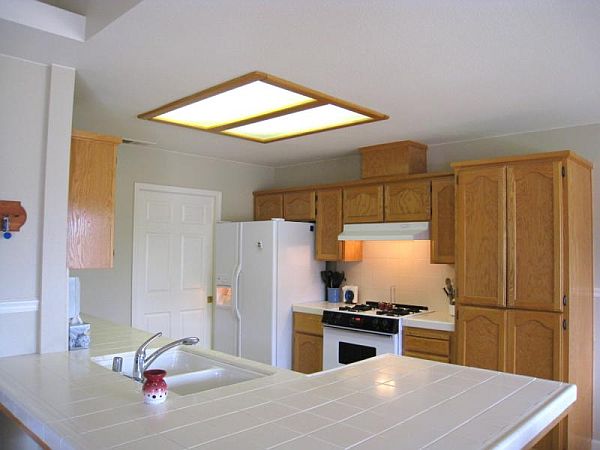 Perfect for the high-end modern kitchens, the fluorescent lights have better efficiency as compared to other lights and supply an eye catching, break free bright light. They are generally flush and semi flush lights, which differ in their positions and are available in a wide range of varieties, from classic to contemporary and in finishes like frosted, polished, brushed, etc.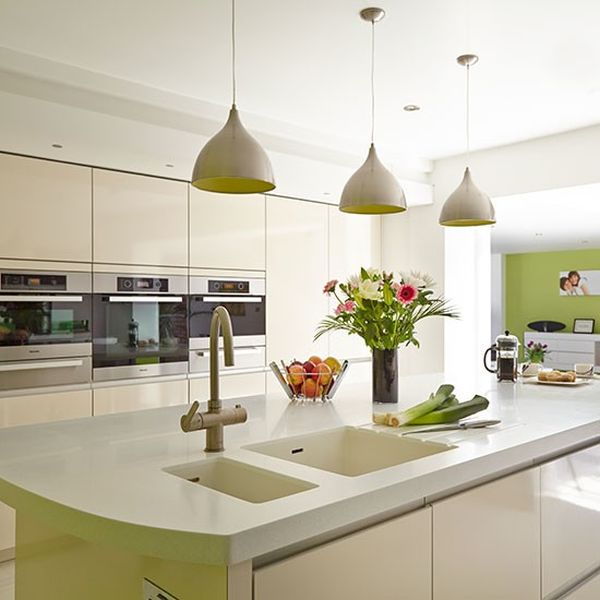 The pendant lights create accent lighting inside the kitchen and you can hang them either close to the ceiling or away from it. In kitchens with lower ceilings, it is generally preferred to hang these lights above the centre table, whereas in places with high ceilings, they are used to produce ambient lighting. These lights can be adjusted as desired while installation and appear best when installed above the kitchen cook top.
Task Lighting: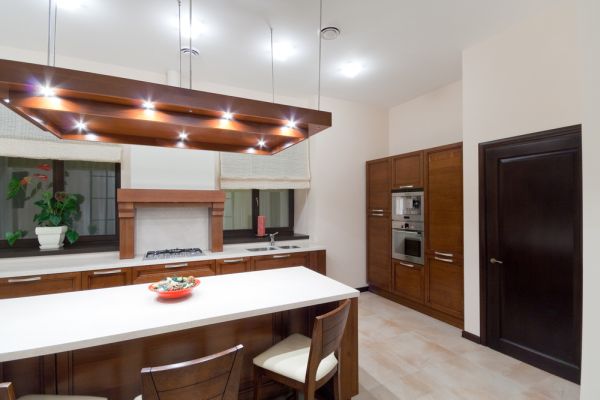 Kitchen task lighting is commonly used to highlight specific areas of the kitchen, thus making your work easy, effective and protected. It is a very useful secondary kitchen lighting form, which can be used to illuminate important places like the kitchen counter top or above your cooking utensils. Under cabinet lighting are the most popular and the best way to achieve kitchen task lighting. This helps you to brighten up any desired area or kitchen accessories. They are available in various types, such as linear fluorescent under cabinet lights, low voltage halogen under cabinet lights, LED worktop lighting, etc, and compliment all types of kitchen décor.
Accent Lighting: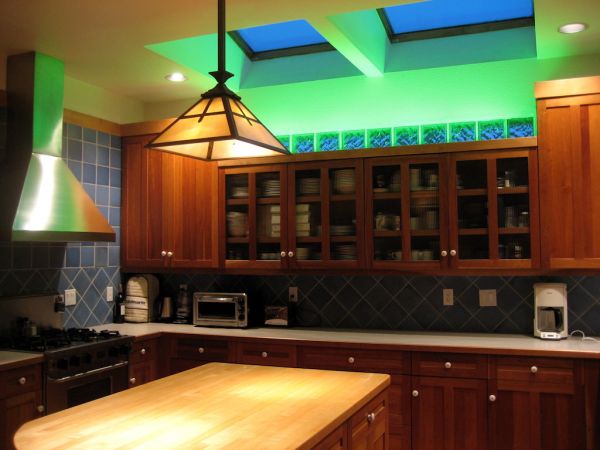 Kitchen accent lighting is the best way to illuminate and add prominence and beauty to objects like glass front cabinets where you can display your exclusive china or glassware collection. You can easily achieve this type of lighting by the following:
Add lights above or under the cabinets to add style and beauty to the kitchen.
Use directional track lighting to create a focal point with the help of a wall frame, a brand new appliance or other forms of accessories.
Use an attractive chandelier or a unique ceiling fan inside a large kitchen.
Whether you are desirous of creating an eye-catching focal point or simply want to have a romantic and passionate time on your dining table, accent lighting is a one-stop solution for all your requirements.
Ambient Lighting: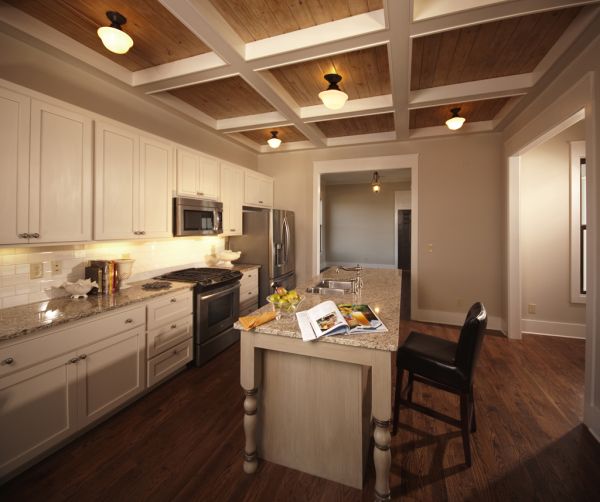 You can use ambient lighting to transform your kitchen from a routine workplace to an extremely inviting haven. This type of kitchen lighting makes use of unrevealed light sources, which cover the entire room and work opposite to that of directional lighting. You can achieve it through –
Strip lighting – lights placed above kitchen cupboards that send light rays straight towards the ceilings and then bounces back to the room, thus creating an attractive look.
Small LED plinth lights –for having a soft glow during the night
Summary:
While you choose the best décor and appliances for your kitchen, you definitely would not want to overlook the importance of kitchen lighting. Kitchen lighting is very important to make the kitchen functional as well as attractive. Decide your budget and try these fabulous lighting ideas to brighten up your kitchen.