While you will definitely buy a crib for your newborn, it may soon go out of use when your little baby starts growing into an infant and then a kid. Thus, a multi-utility piece of furniture can be quite appealing for user like you. If you want to give a nice and creative gift to your baby, then there can be nothing better than this multipurpose crib called Nubol. Find out how this simple crib can be highly useful in a home with kids.
What is special about Nubol crib?
This crib is convertible in design. While it can initially act as a crib in which you may sleep your baby, it can later be transformed into a toddler bed when your kid starts growing up. In fact, the Nubol convertible crib gives you twin-size bed options.
Product design and appearance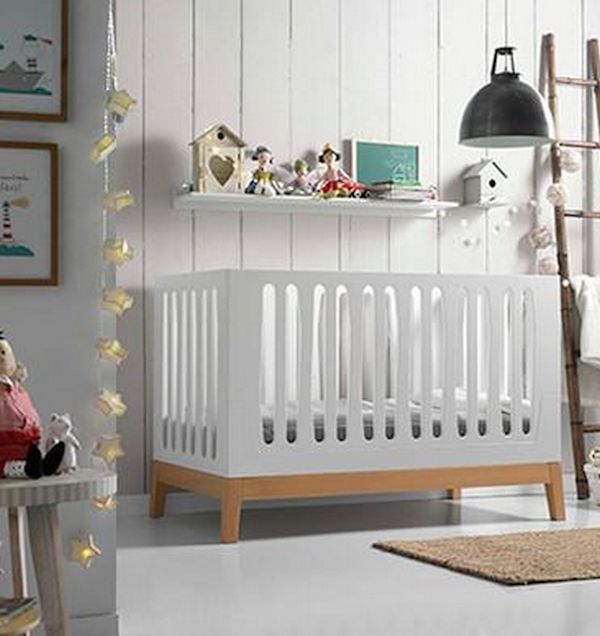 It is a classic and elegant piece of furniture for your kid. Designed in Valencia, Spain, the Nubol convertible crib has every piece of it handcraft. It has a beautiful and smooth design.Painted in white, the crib has a good finish. With a solid wooden frame, itappears quite durable.
The finest of European beechwood, as well as an eco-MDF (medium-density fiberboard)are chosento make this crib. While it makes use of a standard crib mattress, you can position the height of your mattress at three different levels. The design of this baby furniture complies with both US and European manufacturing standards.
Usefulness and ease of use
As the 690-dollar Nubol convertible crib is convertible, you can find it of use even when your baby grows up and starts playing on his/her bed. You can simply convert it into a bed and change its mattress level to adjust the seating for your child.
This is a comfortable crib or toddler bed, which is designed to have simple and fine lines. Thus, your child will not get hurt even if he/she moves around inside it. With an appropriate weight of 86 lbs., it is also a safe product to use in your nursery. With the dimensions of 36.6×54.8×30.7 inches, it is also easy to place and handle in a small space.
The Nubol convertible crib is a great option for your baby, as it can even be used when he/she grows up to be a kid. You can convert this piece of furniture into a toddler bed as well. It is space saving, long lasting, and of high quality.
Source : Bresole.Com