Most of us tend to use the attic as a storage space to store we almost always never need. However, there are many ways in which you can repurpose an attic and decorate it to function as another room in the house. Here are some essential pointers to keep in mind while undertaking this project.
Ways to repurpose attic into other rooms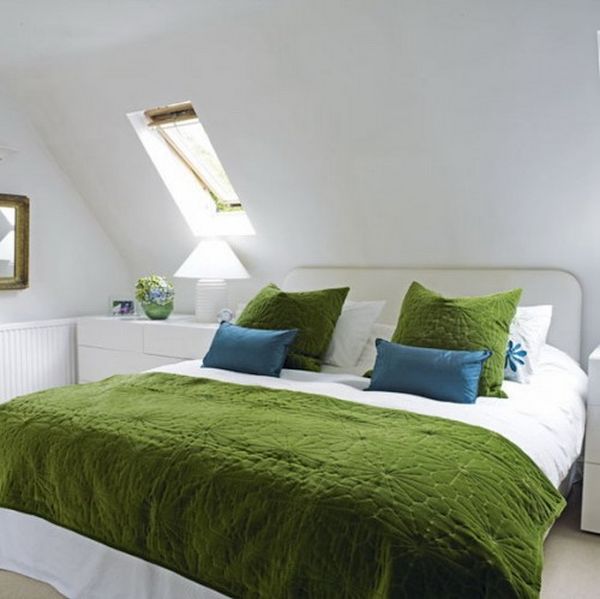 Here are some ways you can repurpose the attic into another standard room in your home.
The most common idea when it comes to transforming the attic is to change it into another bedroom. You can either transform it into a guest bedroom for unexpected visitors or make it a kid's bedroom for your little ones. Throw in a bed, rug, carpet, cushion, pillows and a chest of drawers to enliven the space.
Perhaps you need a work space that is set apart from the rest of the house and gives you the peace and quiet to get your work done in time. A functional work desk along with a storage shelf can have you setting up a work office in the attic in no time at all.
How about creating a comfortable reading corner for yourself as well as your kids? An attic plays the perfect host for a custom made library for the avid reader. Install custom shelves near a wall and throw in some comfortable reading chairs as well as an overhead lighting option to set up the space accordingly.
Not enough bathrooms in your home to entertain the influx of guests? Consider setting up a bathroom in the attic. This is great if you prefer to have guests over quite frequently.
The attic can always be repurposed into a dressing room for all those additional clothes and accessories you have. Set up a mirror and a vanity and you have the perfect space to escape to when dressing for important occasions.
In addition to these options, some of the other transformations an attic can undergo is into a bar, home theater and a dedicated games room for your kids.
Attic Decorating Tips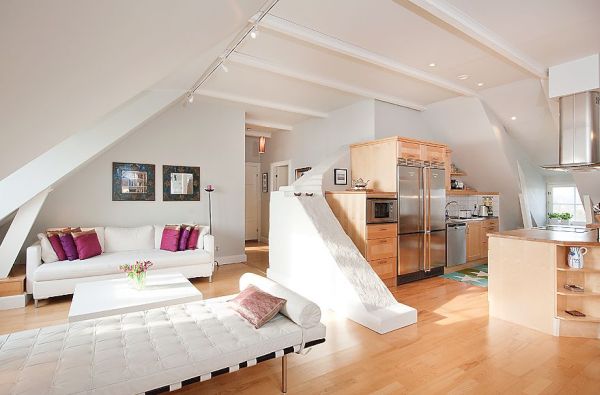 Now that you have a fair idea of what you can do with the attic, here are some essential pointers to keep in mind when decorating the room.
Free Up Space in the Room
Remove all the clutter in the attic first. This will free up some much needed space so that you can contemplate on how to repurpose the room better. Throw away unnecessary items while stashing away the ones with sentimental value into cupboards and shelves so that they don't take up floor space.
An attic can look dark and foreboding in dark colors, considering the small space involved. So paint the room in neutral, pastel or bright shades to make it look brighter and livelier.
Choose Natural Lighting Options
The good thing about an attic is that it has plenty of natural lighting options in the form of windows and skylights. Put these to good use in order to allow maximum light into the room. This will make the space look bigger and more comfortable.
Opt for Space Saving Storage Solutions
Rather than taking up floor space in an already small room, consider custom building shelves, beds and storage options into the wall. Floating shelves are great space savers in attics and can give you plenty of space underneath to maybe set up a desk or bed.
Opt for corner beds with under bed storage options. If you need a bunk bed for the kids, install cubby steps that double as steps to reach the bed as well as storage option for toys and other knick knacks.
An attic can be repurposed into a number of rooms with some simple tips and tricks. Instead of using it as a storage space, consider transforming it into another livable part of the house with these tips.