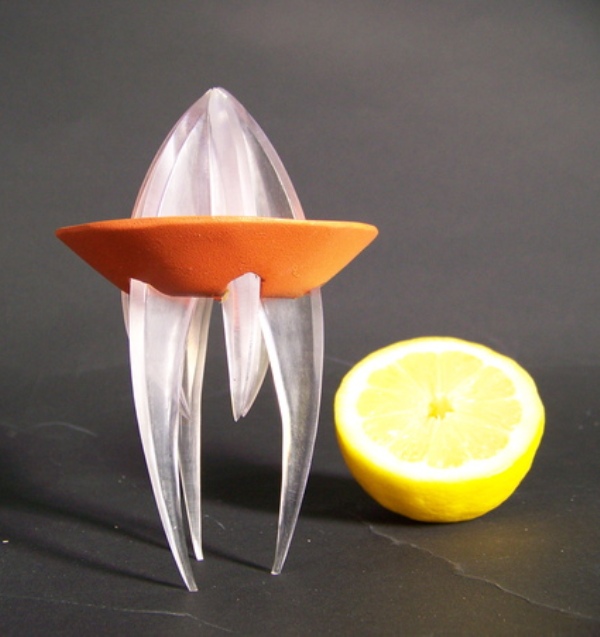 Designer: Fabien Proust (Nantes, France)
Octopus is a marvelous little ready to use juicer which does away with the needs of a bulky one. It is especially useful for those on move. Do not go by its small size, its utilities can bring quite a big difference in your juicer-using experience. Designed by Fabien Proust, Octopus does not need any extra accessories and electricity.
What's unique
To get the juice, you do not require electricity at all. You just need to squeeze the fruit on the top of its clawed head. As it is equipped with a dish, it will facilitate the separation of pips from juice.
High points:
You can use it with any size of glass as the dish can adapt to any size, whether small or large. In addition, the crystal clear material with unique shape like octopus makes it look distinctive and cute.