There are umpteen reasons as to why people spend so much on home décor. It is just not about beautifying your home but attractive décor lends an appeal to your home. When it comes to home décor, paintings form a very important part of any home interiors.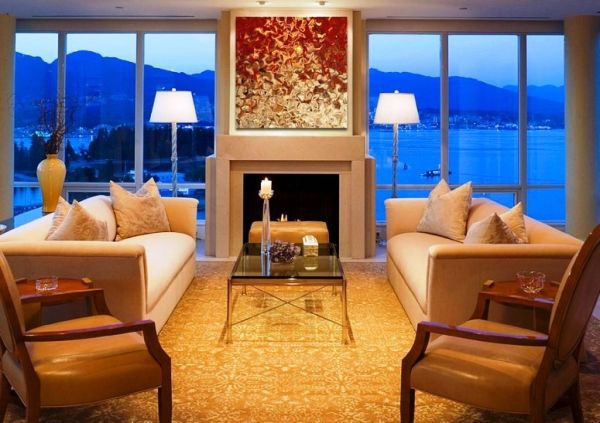 Paintings can be of different types and themes. Each painting tells a story of its own and it plays many important roles. It of course adds to the attractiveness of the home décor but at the same time, some paintings can light up mood. Paintings can even inspire creativity in a person.
Today, in most homes, you will find modern paintings. These oil paintings have varied themes and subjects. When you go out to buy one or two, you will have a plethora of options to choose from. At the same time, you should also follow certain guidelines when opting for oil paintings to enhance your living room walls.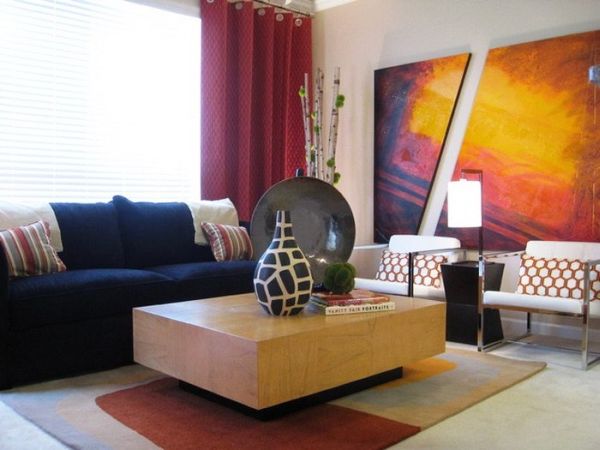 The color coordination:  You may like a beautiful oil painting which you badly want to buy but do not give into temptation because when it comes to choosing the appropriate oil painting for your living room, it is not just what you like matters.
Paintings should always match with the home décor. If you buy a painting with bold colors and put it on a bright colored wall, the painting will merge with its background and the whole wall will look gaudy.  The basic principle in choosing a painting that matches with the color of the wall, is the contrast factor. That is if the color of the wall is light, then the painting that on the wall should be bright.
Also keep in mind your furnishings and the overall look of the room before finalizing any painting.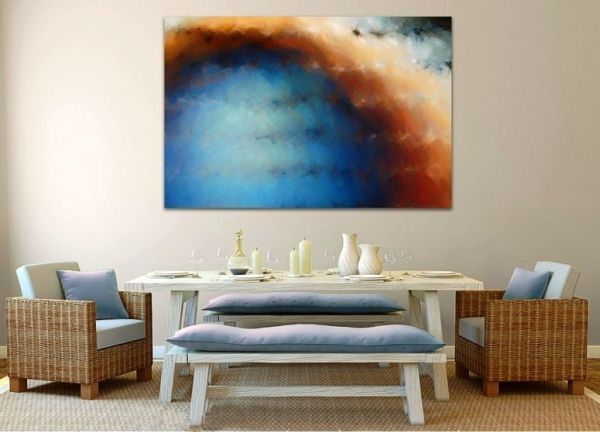 Choose the correct size: There are no hard and fast rules on the size of the painting. You can put two or more paintings on a single wall.  Just that you need to pay attention to the theme.  Generally a large sized painting would look good on a small wall. If the wall is large, then you can opt for two or more paintings of different sizes.  Think of a nice pattern in placing these paintings, that is all.
A set of similar themes:  It is always better to choose the same theme when you are putting up multiple themes. It gives uniformity to the look and if different themes are chosen, then they look haphazard.
Summary
Paintings make a great addition to your room and decor. While choosing oil paintings for your home décor, pay attention to the color of the wall, size and theme of the paintings.