People used to know ottomans as footstools because this is the sole purpose people used to put them to. However, the ottomans are much more than just footstools, you can do much more than just resting your foot on them. It requires you to think out of the box and make the ottomans serve numerous purposes in your home décor. Read further and find out different ways you can use ottomans in order to enhance the beauty of your home:
Store Items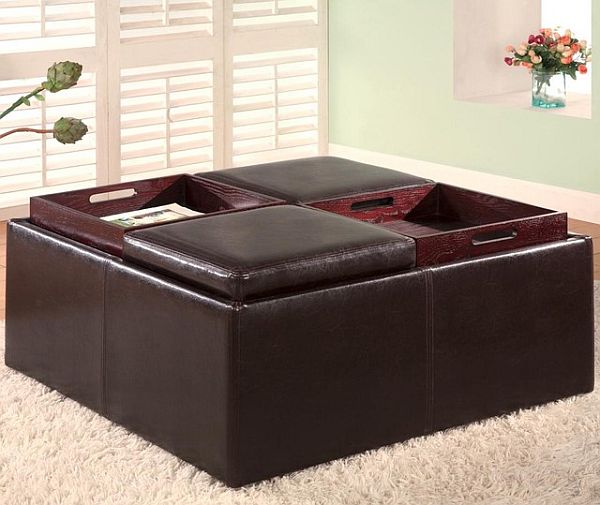 One of the prominent features of the modern living is small homes, or apartments you call them. In such apartments, there is always a dire need to solve storage issues, as things are more and the space is less. Ottomans solve this purpose perfectly, as they have a seating and a storage capacity altogether. They have a storage system that you can use to store anything, like blankets, toys, magazines, or any other thing you like. If you store your daily blankets, then an ideal place to put ottoman is at the foot of the bed. Place it in your kid's room if you store toys in it, and in the living room, the ottoman is perfect to store things like magazines, remote control, and more
Extra dining seat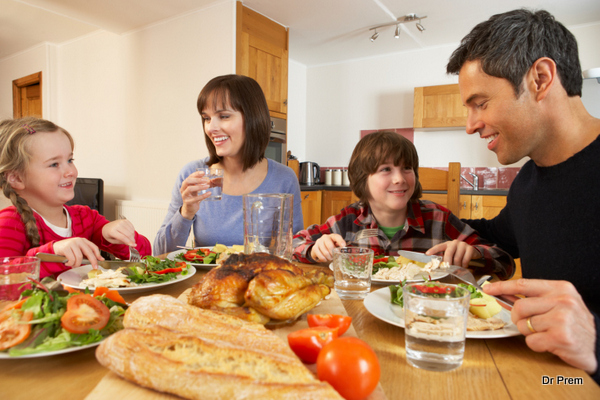 The dining table at home seems insufficient at the arrival of good number of guests, and it is not possible to arrange for extra dining chairs. In such a situation, an ottoman lying in a corner becomes handy. It serves as a good dining seating for all the guests. They serve as a fantastic extra seating.
Pet Bed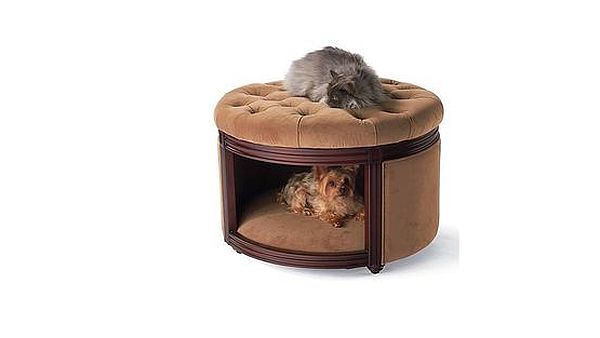 An ottoman serves as a good pet bed, especially when your home is small and you cannot afford to add an extra pet bed in the small space. Simply throw a blanket on the small sized ottoman and it is ready to be used as a pet bed. Your dog would simply love the cushioned bed.
Side Table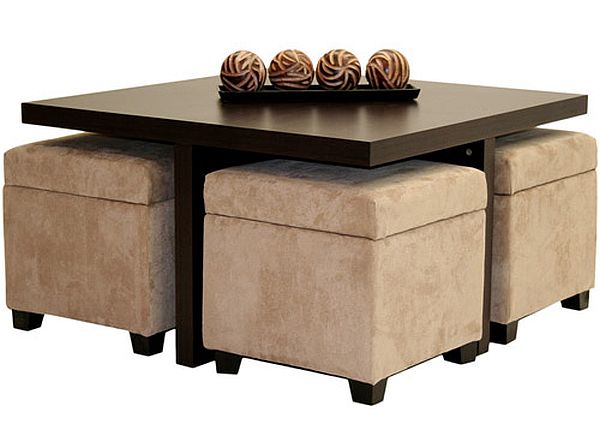 You can turn an ottoman into a perfect side table by adding a wooden or a plastic top, so that its top becomes a flat surface ideal to balance things. You can use it as a coffee table as well. Be little creative and you can shape an old ottoman with a unique top design. You can make use of old wooden boards lying around in your store. In case you do not want to make the entire top of the ottoman flat, you can make the middle portion flat so that it holds the tray without any trouble.
Use them as a statement piece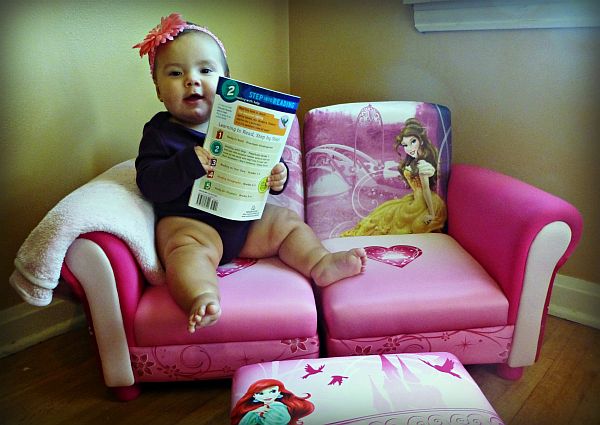 Yes, you read it right. Today, ottomans today have become so fashionable that now they count as statement pieces. Go for an ottoman draped in a rugged fabric if you want to give a classic look to the décor, or for an extravagant look, you can get an ottoman decorated with a stylish fabric. To add some fun into your children's room, you can place a Disney theme ottoman, which your kids would fall in love with.
Pull out seating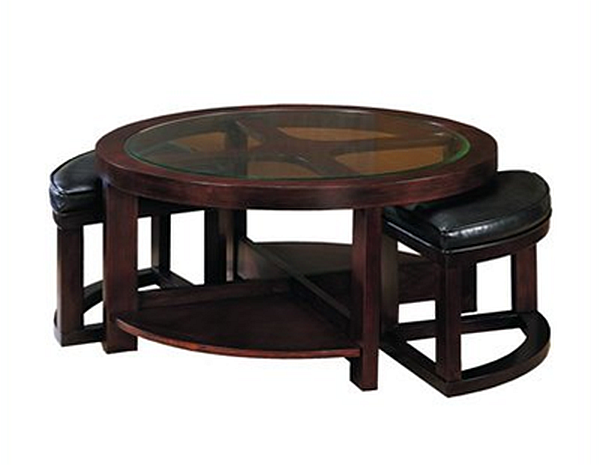 Ottomans are major space savers. You can easily slide them under a table when you do not need them, and pull them out when you want to add an extra seating space to your drawing room or living room.
Play with shapes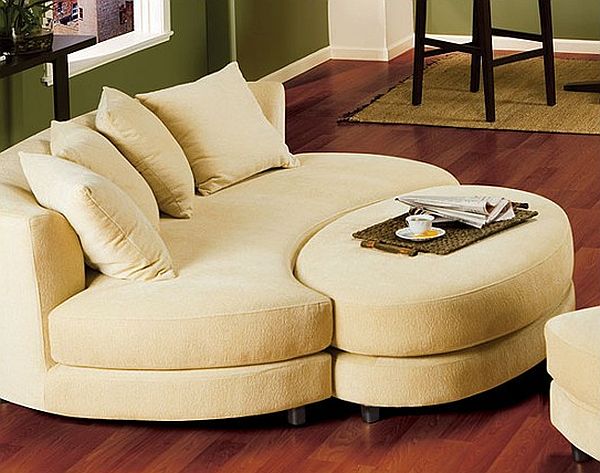 If you want to add a visual interest to the décor, try playing with the shapes of ottomans. Do not stick to the traditional shape, and try forming shapes like a circle, triangle, oval, and some fun shapes like heart, or a chest.
Summary:
Ottomans are much more than just footstools, and today they come in a variety of shapes, sizes, and colors. So choose the one that best suits your needs or likings.