Are you on a lookout for ways that could add a new look to your room? You can go for repainting it, as it is the effective solution that can be easy on your pocket. You must be thinking of it as a time-consuming and an effort-consuming process, which you aren't good at.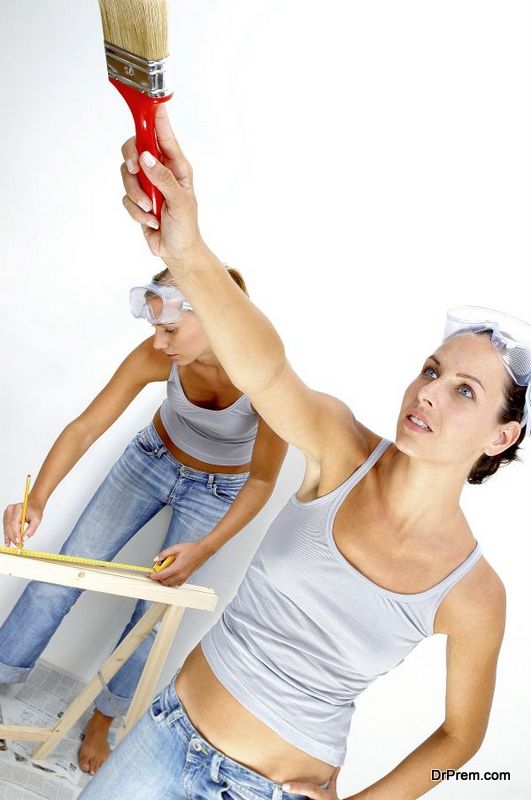 Well, it is certainly a time-consuming process but only when you are ignorant of a smart way that could help you paint your room quick and neat. Here is a guide that will help you paint your room quick and to get professional-like finish:
Clean walls
Your first step would be to clean the walls. You can rub them with a sponge dipped in water with dishwashing detergent in it. It will remove dirt, oil and stains off the wall, thus preparing them for better paint adhesion. In the end, clean the walls with a sponge dipped in plain water to remove the soap residue.
Cover up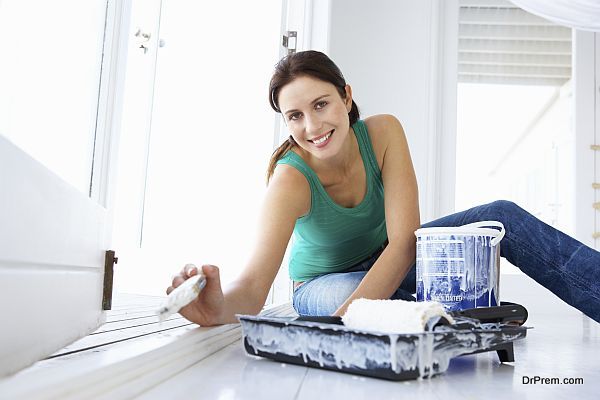 You very well know what paint splatters and spills could do to your floor and the room furniture. To save them from any such impact, you should cover your floors and furniture with cloth, newspapers and plastic.
Prepare the borders
Some areas on the wall you would not want to paint, such as light switch covers, window frames, moldings, baseboards and more. You can conveniently cover such areas with a tape and remove it once painting is done.
Strain the paint
If you are thinking it unnecessary to strain a paint that you have just opened, you need to rethink. Even the unpacked and the newly opened paint sometimes have small chunks or strands of hard paint in it. Once those small chunks are up on wall, they look filthy. Moreover, you need to repaint the entire area to get rid of them. Therefore, it is wise to invest two extra minutes at the start, rather than wasting an hour later to cover up your mistake.
Forget the ladder and go with the pole
Stepping up a ladder and painting walls is quite a lot for you, as you are not a seasoned painter. Trying to balance and to paint your walls right, you could end up messing up both. Therefore, a much better solution is to use a telescoping extension pole for your paint rollers. They come in various sizes, so you can pick one that could help you painting your room with a 9ft or less ceiling. Try to get extension poles with soft, non-slip rubber grips, which are easy to hold. They enhance comfort, thus resulting in a professional like painting.
One wall at a time
Once you start painting outlines, you can easily get tempted to outline all the walls at one go. However, doing this will not benefit you. You will end up degrading your performance. Therefore, stick to one wall at a time. Outline it; paint it and then move on to the next wall.
Brush & Roller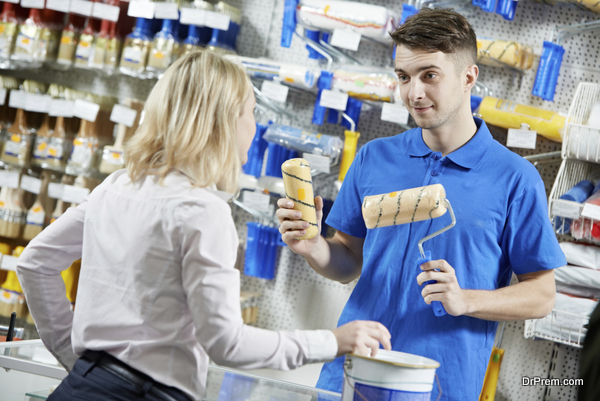 You need to learn functions of both the paintbrush and roller. You need to know that in some areas, you cannot get the painting done with a brush, and in some other areas, you require a roller. For instance, you cannot paint in a corner or around trims with a roller. You need to paint that space with a paintbrush.
Wrap up
After successfully completing painting your room, rinse the paintbrush and roller, or else the paint will set hard leaving them useless. Store the leftover paint safely, so you could use it again whenever you want.
Painting a room is not tough but to paint it quickly and neatly certainly is. One can paint a room efficiently by keeping in mind some simple tips.