So, you somehow scourged your resources and managed to move into a home of your own? However, life is hard and you are finding it tough to cope up with the expenses. There is no denying the fact that of the many things required to build a house, painting the walls is most important and most extensive. Thus, how are you going to manage that one?
It is not too difficult saving hoards and hoards of money on paint. All you have to do is fall back upon wallpaper since wallpapers are cheaper and easy to maintain. It is true that wallpapers you find on the market are often weird and come in all kinds of unruly designs. However, patterned wallpaper can do for your newly found home. Here are some beautiful examples and tips on getting it done!
Why smart home freaks fall for patterned wallpaper decoration?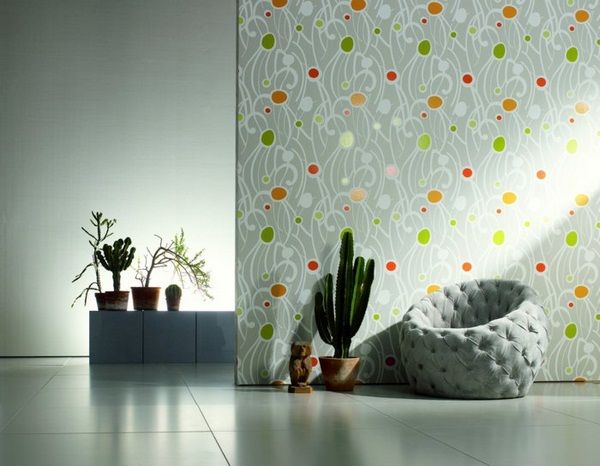 Needless to say, one of the quickest and easiest ways of changing your decor is through wallpaper. You can go for the design you want without much hassle. From the latest colours, prints and patterns to the most antique wallpaper, there is everything in the market. What's more, some of the wall papers have paintable borders making it twice as easier for patrons.
Wallpapers are categorised separately for different kinds of rooms and hence, if you are an elegant and classy person, you may go for floral and if you are the antique one, you might choose burgundy. It is a great way of getting the interiors done without much trouble. The store owners will provide you with materials that will prove as aid in sticking the wallpaper. Find a store and buy that wallpaper already!
How will it make a difference?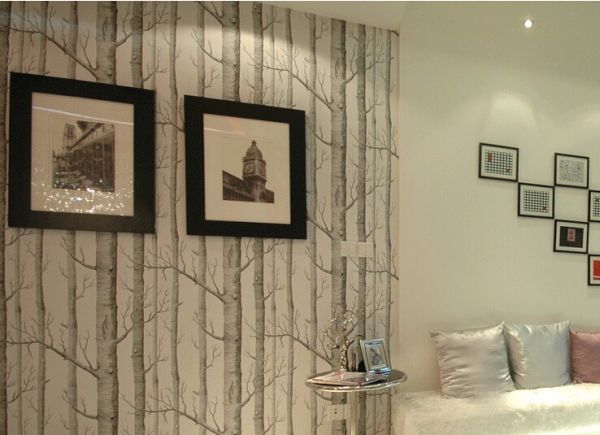 It can make a difference in countless ways but one of the main advantages of getting a wallpaper are that it is insanely cheap compared to paint. The cost of wallpaper is nearly 1/4th of that of paint. Moreover, there is enough variety of patterns and colours available in the market and you don't have to stick to a single paint that is flat, dull and boring for all the walls. They will last much longer than paint owing to their making and finishing and hence, they are doubtlessly a great investment. In order to get it all right, all you have to do is ensure that you have the right kind of wallpaper for your walls and you shall be good to go!
Things to Keep in Mind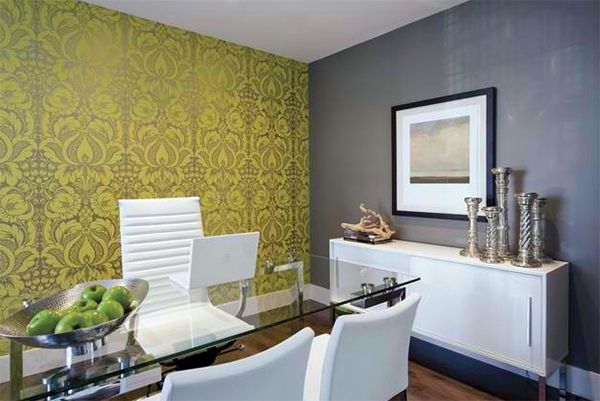 Before you take the plunge into wallpapering your entire house, you should take note of a few things. These things are largely wallpaper patterns and how you should match them. There are various methods of doing this but if you are a beginner, then you should doubtlessly be aiming for the random pattern match. It is a great way of ensuring that you never go wrong with anything. It is also a great way of ensuring that your house looks great. There are other ways of matching patterns such as lines with dots and squares with circles but if you are a beginner, then you definitely should be sticking to the random pattern match.
Where you can apply your creativity?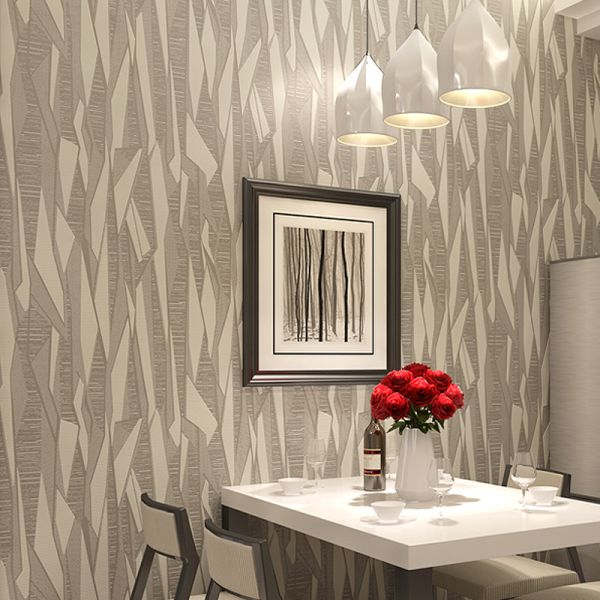 Now, don't be disappointed with that advice about matching patterns. There are still ways in which you can be creative and display your brilliant skills. There are some areas where you can put your mind to work and come up with flabbergasting results for yourself and for everyone else.
Random pattern match definitely doesn't mean that you match yellow with burgundy. You will have to match the colours in careful contrast if you want your random pattern to look good. Black and grey, cherry and blue, white and grey are some lovely options. Of course, you can come up with a combination of your own!
Mix and match don't always mean colours. You can coordinate your wallpaper with the wall paint and stick the wallpaper onto a wall or two instead of covering the whole house with wallpaper. The right kind of balance strikes an amazing contrast and uplifts the look of the whole house.