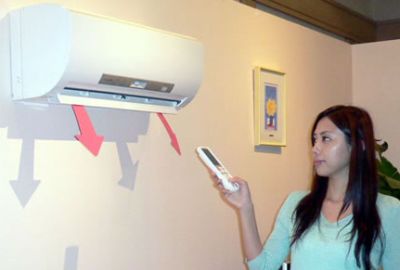 Must say, the technology is evolving at a really fast pace to leave you gasping to understand it. The technicians and engineers are all going head over heels to make our lives highly comfy and easy. Mitsubishi's latest ZW series of AC is the latest thing in the same line. This AC has an omniscient infra-red eye that keeps an eye on the room and the inhabitants and keep adjusting the temperature in accordance with people's location in the room.
It keeps scanning the room for human beings and directs the airflow accordingly. Not just this, the smart AC also saves power by switching on to economic mode whenever it finds the room empty.
This is not all, over a period of being there in your home, the ZW AC will also learn the seating habits of the inhabitants and then works accordingly…sounds cool!
The prices are not yet revealed…but all I can say till now is that this one is definitely a technological wonder.
Via: Fareastgizmos