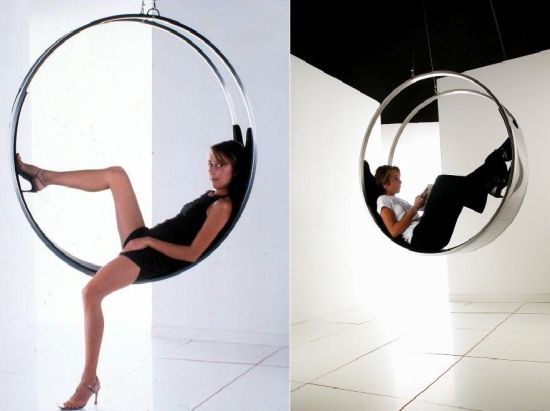 Introducing the new z7 line, the PID.Se store has introduced a multifunctional lounge that levitates the users above the ground. Hailed as PRC (Personal Rockin'Computer), the hanging lounger would not only let you relax but will also add to your modern home décor.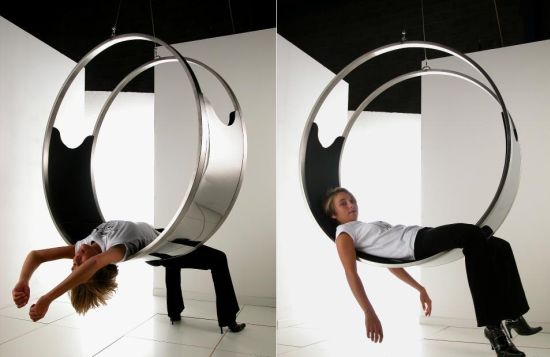 What's different? 'It swings for comfort, retreat or escape, all on air' would be the one line that characterizes the all new multi-functional lounger. Besides relaxing, this hanging lounger can be used as a workstation for multimedia interactivity too. PRC is a perfect blend of style, comfort and functionality!
Price and availability: The hanging lounge is available online for 30 290 SEK.
Thanks Ben!