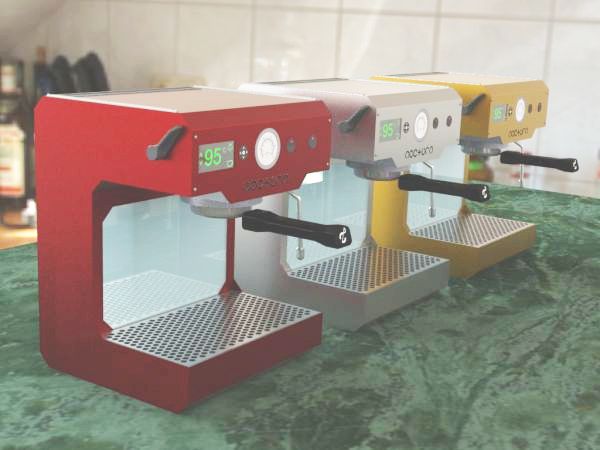 Overview
A cup of espresso is a wonderful way to kick start the day and keep laziness at bay. Since it is thicker than normal coffee (because it is brewed by forcing small quantities of nearly boiling water under certain pressure through finely ground coffee), every person, working or at home, rates it highly. Although, the commercially available espresso machines have a fine mechanism for brewing but they cost a fortune. On the other hand, cheaper home versions of espresso machines are not that great. A group of engineers have now designed an espresso machine making use of a consistent pressure and temperature throughout the entire pull to yield high quality espresso at homes too.
What's unique
The ability of the machine to yield highest quality espresso at home is very special. The machine is available for under $400. However, certain discount offers by its designers have brought down its cost to $200. The machine boasts of technology invented exclusively for a rich brewing experience. The thermoblock has been redesigned to ensure quick and consistent temperature. So now, the rapid shifting between steam wand and brewing is made possible. A PID (proportional-integral-derivative) controller has been incorporated to help in the same.
Specifications/features
The PID controller has a feedback mechanism, which allows the machine to adjust both the temperature and pressure even as the shot is being pulled. While people attempt retro-fitting this on many home machines, they never achieve perfection that has been attained here. The machine made of metal also boasts of great looks. At the same time, the design ensures that the internal supports, group heads, casing and thermoblock do not cost much to manufacture. The code used in the machine is open source, which allows the customers and users to adapt and modify as per preferences. Also made along with the device are easy-to-serve espresso pods, which fit in neatly and are among the most elegant pre-packaged coffee systems. The machine also has the strong pump and unique portafilter necessary to make use of the espresso pods. All the controls are achieved through the Arduino microcontroller.
The device is compact and measures 24 cm wide, 30.5 cm high and 23 cm deep. With a capacity of 2.75 liters, it is capable of handling pressures from 5 to 15 bars and temperatures up to 100 degrees centigrade. The portafilter measures 55 mm and comes in a choice between naked, single spout and double spout. The machine will need about 1000 watts of power. With these specifications, there are several prototypes that have been released. Get one for your home soon. It will be a wise investment if you are a fan of the cuppa.