Do you feel the closet in your living room is just useless and it really requires a change? Well, there is a fantastic idea to tackle this problem, as you can convert a not so useful closet into an extremely useful home office. Instead of using temporary and uncomfortable nooks in your home as your home office, you can have a well-organized one. Here are the tips that will help you making an ideal "cloffice" in your home:
Consider its depth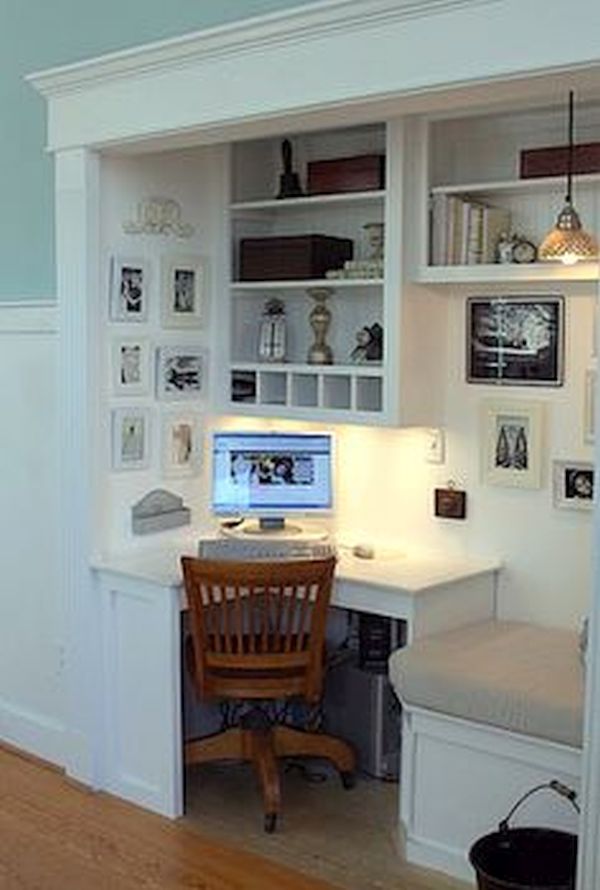 A closet's depth is a very important factor that decides whether it can be transformed into a closet office or not. This is because you are supposed to have your computer system, printer and in it, besides a number of other office requirements. So if there is no good depth, your closet would not serve your purpose right.
Prioritizing is must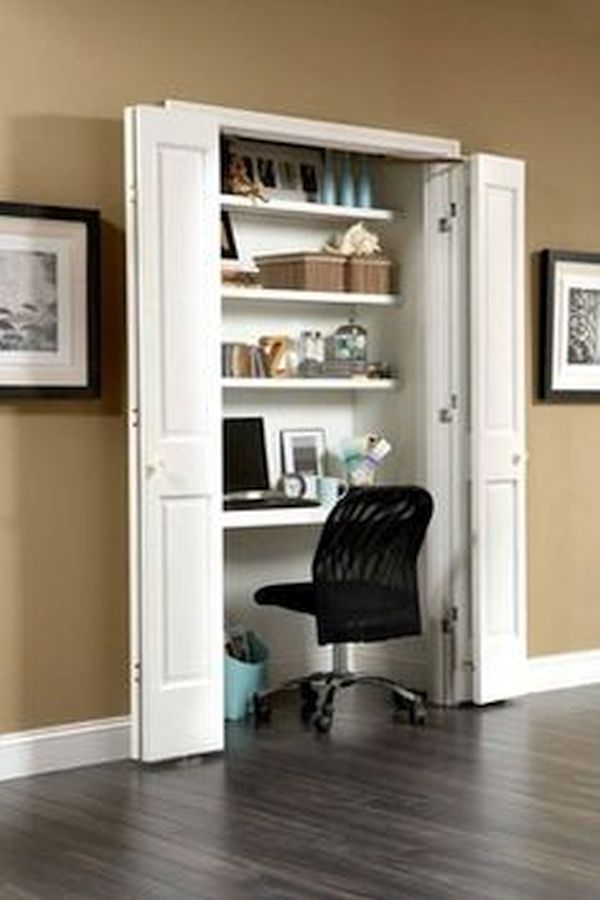 A closet office is usually small, so you need to prioritize in terms of what are the necessities and the things you can do without. Your closet office has to be loaded with only necessities, or else there will be clutter. Invest in stylish and highly functional shelf organizers, file cabinets, storage containers and other office equipments that will make your closet office organized.
Make it look happening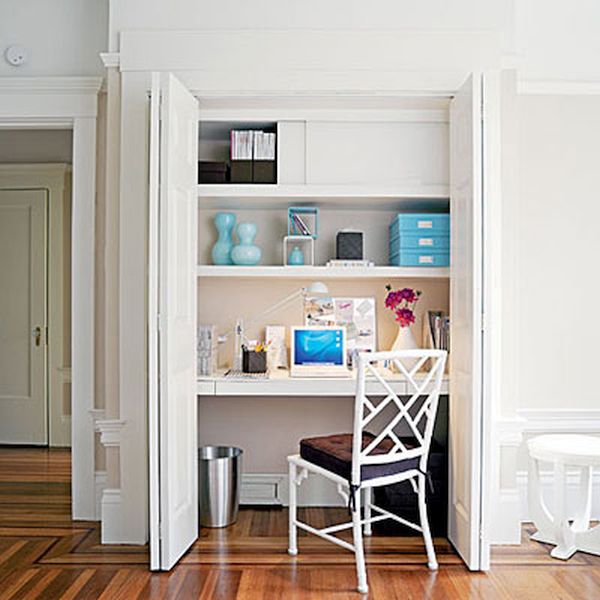 Agreed that you will be making cloffice using your old closet but this should not stop you from making it happening and impressive. You must put in every single effort to make it beautiful and not at all boring. Paint inside walls using inspiring colors, to add a personal touch you must invest on some colorful photos and wallpapers. Besides, there is plethora of office supplies and accessories you can get your hands on. Coming to the door, you can skip using contemporary closet door and use window treatments made of colorful fabrics.
Know the positives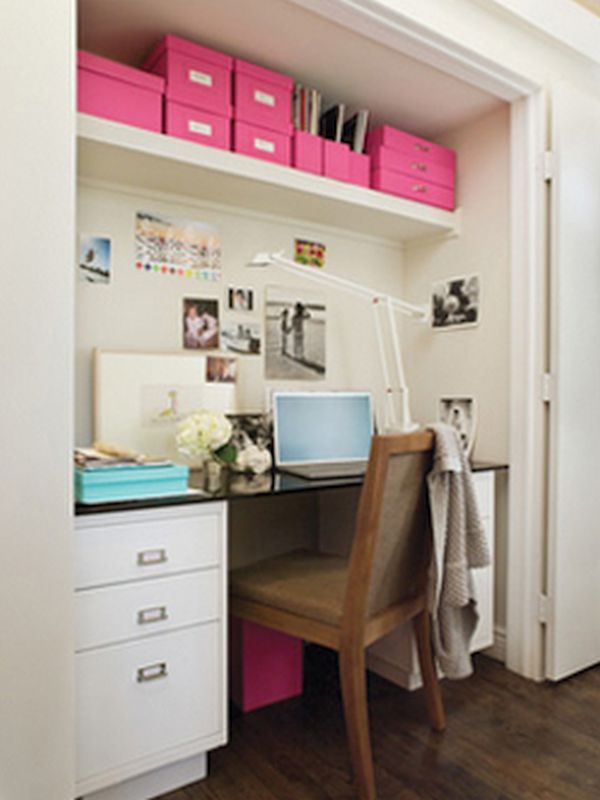 Many people feel that to have a closet office is like a compromise because they do not have a large space at their disposal. Such people really need to concentrate on the positives a closet office has. It is a small workspace, which means you need not put in lot of efforts to organize it. The rest of your home remains neat and clean because you no more use your kitchen table or your drawing room's table to do your office work. Your files, printer and your computer system in your closet office remain out of sight, thus, enabling other rooms of your home look great.
Make it comfortable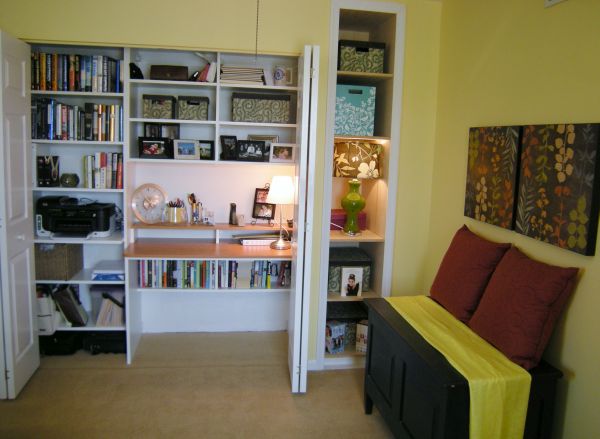 Workspace has to be comfortable, and if it is a small area, the need for comfort gets even more intense. You must try to equip your closet office with a chair and a desk of a height that makes working easy and comfortable. Bring in ergonomic office components such as an adjustable seating with soft pillows, easily accessible electronics, which altogether will make your workspace pleasurable. Pay crucial importance to lighting that is of integral importance to make an ideal workspace.
Extra tips…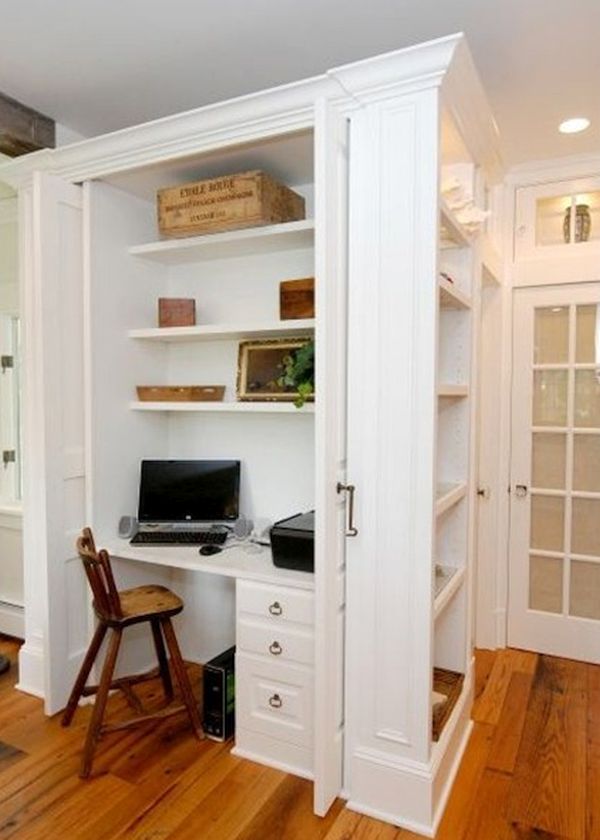 If you could arrange for a window in your closet office, it would allow natural light in, making your office cheerful and bright. You should decorate it like you decorate any other room of your home, so that you feel like spending a good deal of time there. You can bring in some planters inside if the space allows, as it will add some natural beauty to the place. You should try going for curtains and other fancy window treatments instead of a closet door, which takes up quite a space.
You need not spare an entire room for a home office, as you can have a closet home office. A closet or a nook that appears useless in your home can be converted into a smart and a highly functional home office.