If you are looking for some personal moments away from the busy work in your office, then this prism chair is up for you. It is manufactured as a reclining chair upon which you can sit and lay down to take a break from the stress and the noisy chores of your office. It may be an ideal time for you to deal with some personal mails, messages and phone calls, while you relax on this chair. As a whole, prism chair will give you a great relaxing experience and that too, in your office.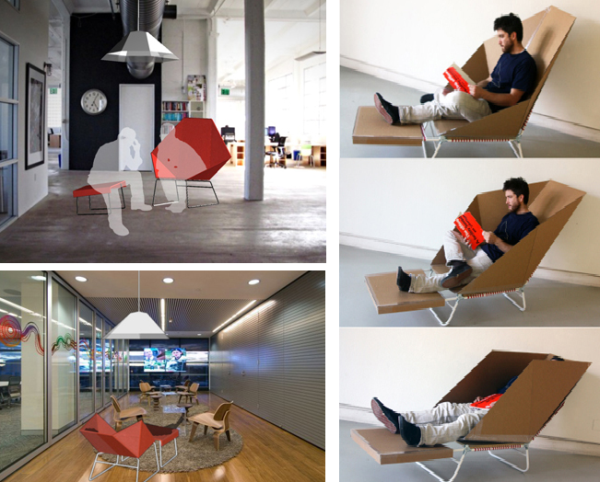 Prism chair can also be a great place for reading. Resting in various positions, you can enjoy reading at its best. If you are tired of reading, the chair can be made into a place for a siesta. It can be budged outwards to turn it to a reclining bed. According to its designers, prism chair will be a seating for concentration, rest and nap for individual workers during their busy work in office. Well, one can break away from the work and get revived, relaxing in the chair for a while.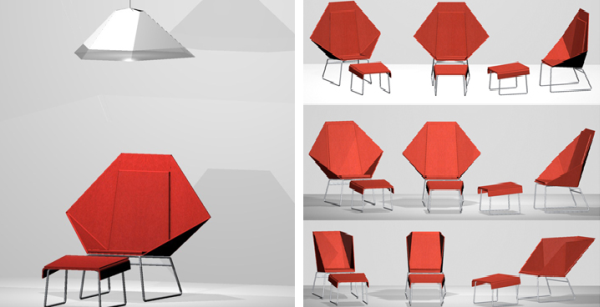 When the prism chair is in an upright position, its sides can be curved outwards to provide a comfortable seating space. But, when you start to recline, fold the side upwards. It becomes a comfortable place for complete rest. The chair comes with an ottoman and light. The prism chair is available in various models and colors. Some models come with separate leg-resting stools which can be separated and used individually to place food items or anything else you want to have.
Via: CargoCollective