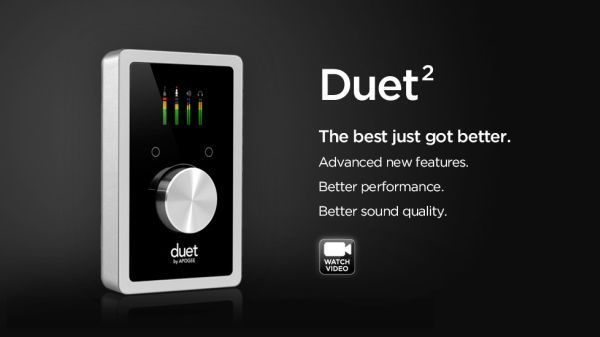 If you think you have a good voice and you ever thought of recording it the professional way and stepped back because you couldn't understand how to kick start and which one of your gadget would help you do it then this one is for you. Well, you gotta own the Mac to know the usefulness of the product I'm all set to talk about.
Apogee's latest audio interface, dubbed Duet 2 is designed to let you record your own voice. Acting as an interface for you to record your instruments and vocals, the Duet 2 is endowed with 2 line/mic/instrument inputs. All these work in sync to let you record your own voice.
It has the ability to records audio at a high sampling rate of up to 192kHz, featuring output ports for you to hook up the Duet 2 to your high-quality speakers enabling you to preview your already recorded stuff. The Duet 2 communicating to your Mac through a high-speed USB 2.0 port does the job pretty smartly. The Apogee Duet 2 will be available this beginning April, for $595. With the Duet 2 lets you turn your Mac into a professional recording studio that too without being dependent on anyone other than you. Record your melodious voice at home and do wonders.
Via: Apogeedigital