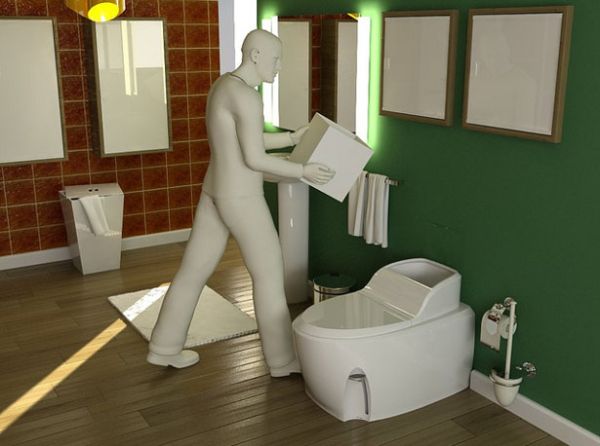 With increasing population, the scarcity of water is also increasing. Though 7% of earth consists of water, there exists a shortage of clean and safe drinking water, almost everywhere. You will be surprised to know that 30% of the water consumption in a household is in traditional toilet flush. Flush consumes approximately 13 liters of water, each time. While, a large portion of the world population merely gets drinking water or walks long distances to get a little water for daily use, had it not been amazing if this 30% of water consumed in a household was used for something more meaningful? Well there is some good news; two mexican industrial designers, Oscar Gonzalez Munoz and Cristian Corcuera Coutino, have designed a waterless toilet to use water to the minimal. And, the best thing about this waterless toilet is that it converts the waste into pathogen-free organic compost.
This waterless toilet is especially designed for those areas having drainage shortage and are well suited for urban population. It is very useful for small urban areas like precinct apartments and houses. During waste conversion, solid and liquid waste are separated by a number of steps, and then, solid waste is dehydrated with the help of earth lime and converted into organic compost. And, the liquid waste is drained since it is simple and safe.
This toilet helps in the minimal use of water for human waste disposal, eliminating water sewage, and useful conversion of the waste into pathogen-free compost. This is a recyclable product and a new addition to green revolution.
Via: Tuvie