It can be a great idea to use old wine barrels and recycle them for making innovative furniture. If you still have not checked it out, then here are some types of barrel-made furniture items that you would love to own and place in your house. Home furniture made of recycled barrels can also give a unique and creative look to your place while also being cost-effective.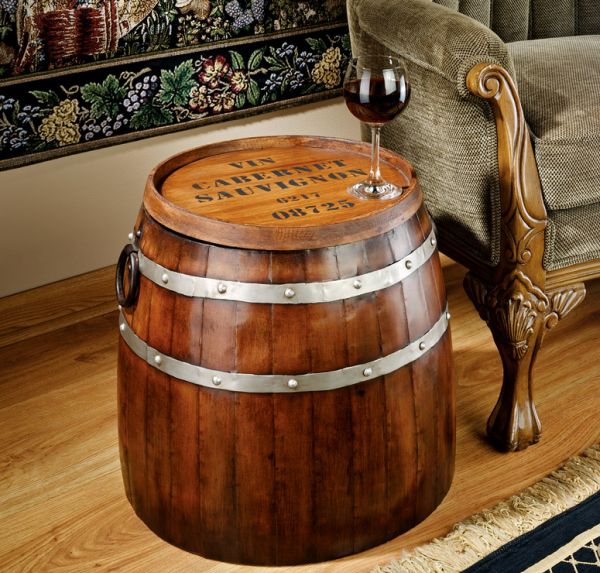 French Wine Barrel Side Table:
A side table made of recycled French wine barrel can bring an authentic touch to your living room where you may sit and enjoy a glass of wine. It can decorate your place well as an end table. You may even use it in your entertainment cave where it would add a unique touch. Its wooden top gives a feel of natural oak. The sides of this table have a metallic touch and feature hand-painted hoops. It would be amazing for decor if you own a vineyard.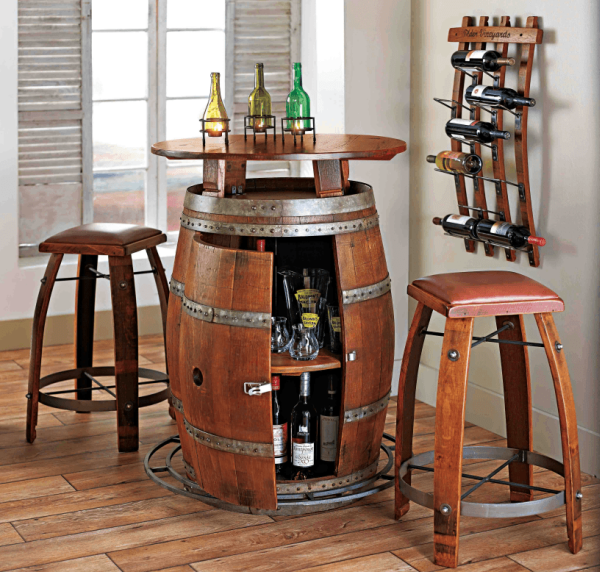 Wine Barrel Bistro Cooler Pub Table:
2-Day Designs offers this exclusive barrel-made furniture in the form of a pub table. Your home can get an innovative and stylish look with this table made of white oak barrels. The company has reused these barrels by recycling them to increase their value. Placing this table in your home can give a style of your favorite vineyard region.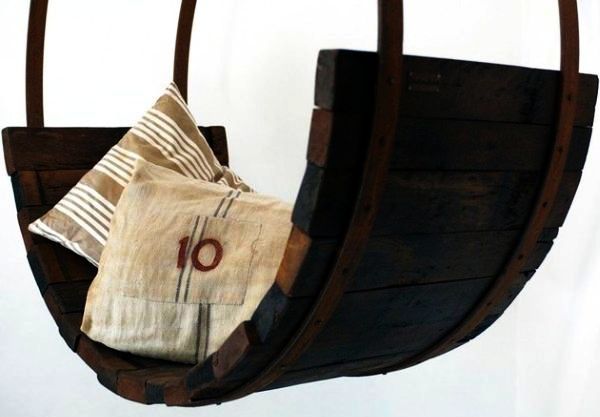 Rocking Horse Chair:
Designed by Sestini and Corti in Italy, this rocking chair made of rustic recycled barrel is a perfect fit for your garden area. This rocking horse chair can give you a relaxing feel. You may suspend it using any aged chain or rustic item.

Wine Barrel Wall Shelves:
This is another innovative furniture item made from recycled barrels. These wall shelves look stylish and elegant. These can be placed in any of your rooms where there a shelf is required or things need to be decorated.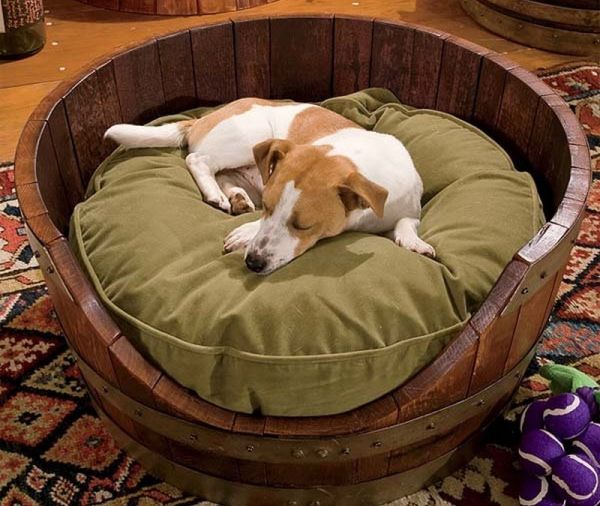 Recycled Barrel Pet Houses:
This is another common item made of recycled wine barrels. Pets need protection and a barrelhouse can offer good safety to them. A barrel-made pet house would not even look odd if you place it inside the house. It can merge well with the style of your other furniture items.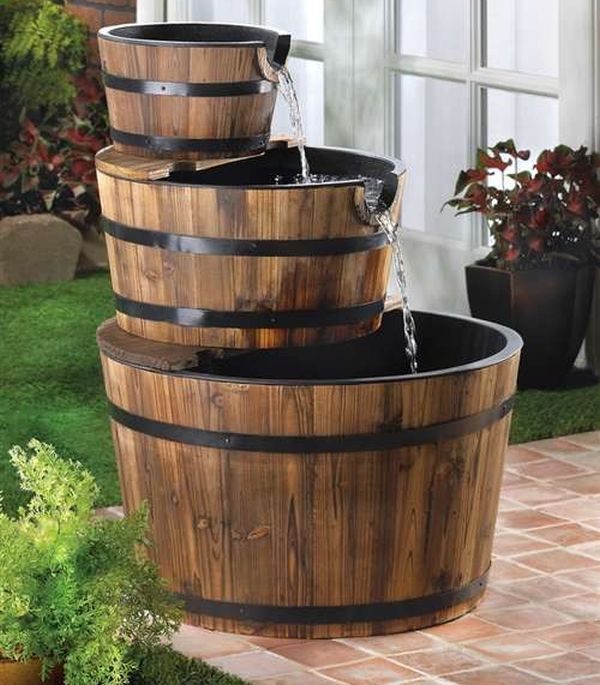 Barrel Fountains:
Nowadays, you can also turn barrels into fountains. There are several great barrel fountain designs available to decorate your house or backyard. These can be installed in your backyard by giving them stylish designs using stones, flowers and greens.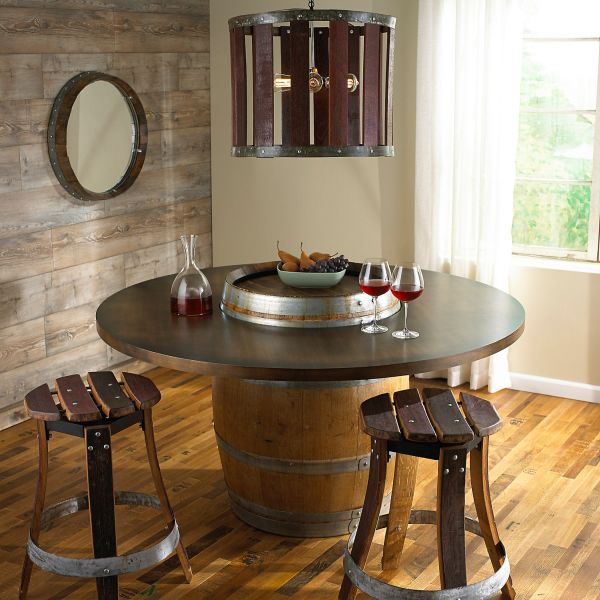 Bar Tables and Stools:
Wine barrels are also used to create classic bar stools and tables in varied designs. Some of these designs may look highly attractive in your house. Sitting and enjoying your wine or beer at these tables can be a unique experience in itself.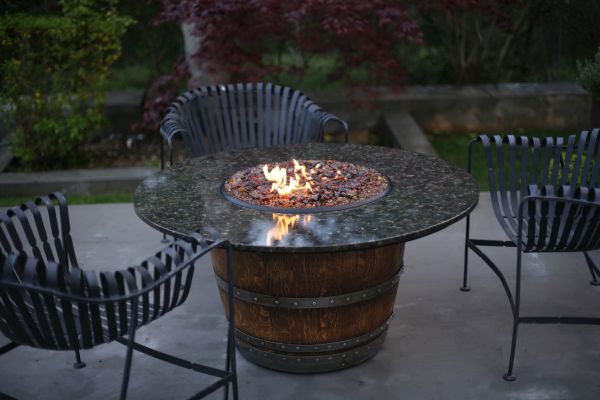 Wine Barrel Fire Pit:
A few installations and you could also come up with your own fire pit in a wine barrel. You may also place it in your garden area for cooking purposes.
Summary:
There is a variety of classic ad stylish furniture available for home decoration purposes. This is made of nothing but recycled wine barrels. Such furniture items can give an innovative yet vintage look to your home.