It is not impossible to create additional space in a dorm room, however small it is. As a student, you might face issues when you need to organize your study materials and other stuff in a confined setting. While it may be your necessity to live in a dorm room, you may anytime make it more spacious and organized. Creating more space in your dorm room can help you become more functional and efficient while studying or doing other tasks. Check out some ways to organize your little private space to suit your everyday needs.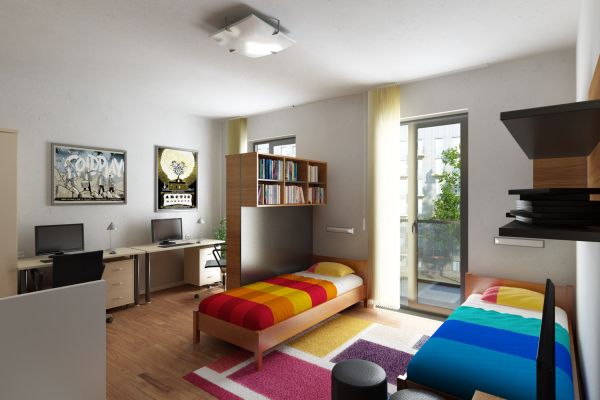 Manage your study materials
You may be having multiple books, magazines, binders and other literature. Do not just keep them floating around, as it can only create confusion and mess. Organize all these materials so you may keep track of every item when it is required. There are cheap magazine holders and vertical organizers available that look chic. Place them on your study table or fix them on walls. These holders will help you organize your stuff to a good extent. You may also follow a marking system before placing your magazines and literature in these holders and organizers. Additionally, you may settle all your books in a spacious bookshelf that can be placed in a corner.
Organize your stationery
You would have many items of stationery that remain spread all over your place. Collect all your pens, pencils, rulers, highlighters, markers, etc. Use a simple mug or jar and put such items in there. You do not even need to buy a special mug for placing these items. Just use any regular jar available at home. Keep the jar at your worktable so it remains easily accessible. You will also not lose your stuff like this and will be able to carve out more space for other tasks.
Use handy hooks
Hooks are great when you need to hang anything like your clothes, accessories or bags. If you hang such things on hooks, you may actually save good space on your bed, table or floor.
Go for stackable bins
You may make use of stackable baskets and bins to store a variety of items that can also be accessed easily. Organizing stuff in stackable bins can bring you more vertical space on desks, etc.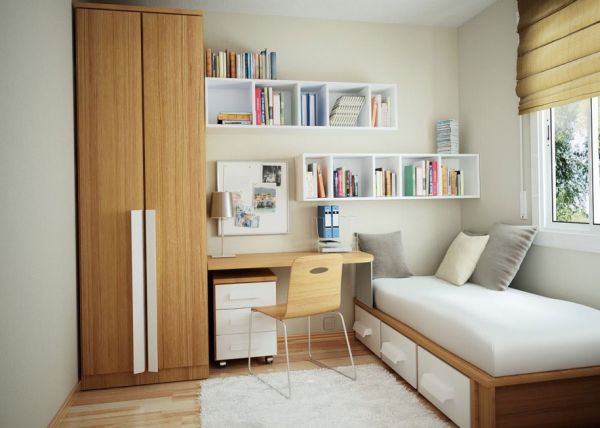 Avoid leaving empty spaces
If you have any space that is empty, use it to stock your items. For example, you may have travelled using a suitcase. However, you might have stored it empty while keeping it in your dorm room. Now, this is taking your space. You may use this suitcase to store your clothes, blankets or other things.
Get rid of non-functional products
Usually we do not use many items while we keep them with us. For example, you may have bought extra blank notebooks while you never needed them. Thus, you may avoid stocking such extra things so more space can be saved. You can always buy more stuff when you actually need it.
Summary:
If you pay attention to smaller details, you can save much of your dorm room for various purposes. Avoid stocking unnecessary things and organize your items in a space-saving manner.