Bicycles are a great way to move around without polluting the atmosphere. But have we ever thought what effect their parts have on the environment when we discard them after the bike remains no more useful? Indeed it pollutes. Meanwhile, it is really difficult for bike enthusiasts to part from their bicycles that they have cherished for years at a stretch, when the former gets old and useless. Fret no more! There are designers who value these lovely bicycle parts and convert them into elegant furniture pieces. Here is a list of eight recycled furniture designs made from bicycle parts that will decorate dwellings – the clean and green way.
1. Gregg's Recycled Bicycle Furniture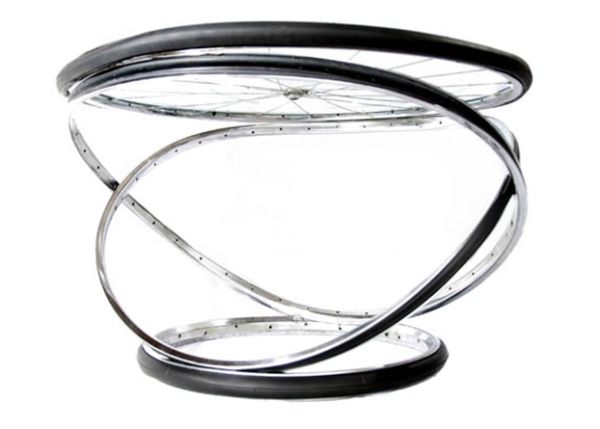 Michigan based designer Andy Gregg has been giving new lease of life to old bicycle parts in the form of Bike Furniture Design or BFD. His amazing furniture has been made by recycling parts of bicycles that had been thrown away. Gregg crafts chairs, tables, loungers and even bar stools using these old and worn out parts of a bike. The recycled bicycle furniture is sure to give a touch of uniqueness to your interiors.
2. Milano Lounge Chair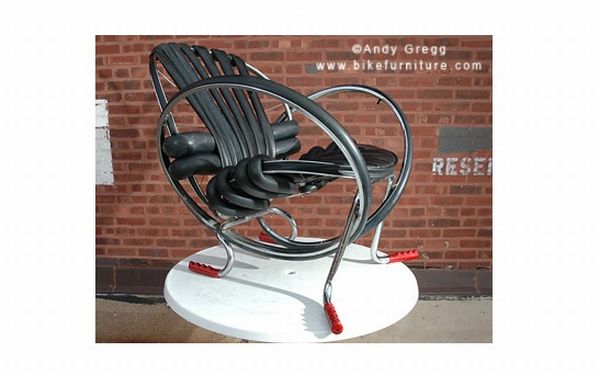 The Milano Lounge Chair has been made using chromed steel bicycle rims. The recycled seating option is available either with cushions for that added comfort, or inner tube upholstery for a rugged look. Buyers can flexibly choose from a variety of fabrics if they pick the cushion option, as per their taste and interiors. There is also an option to add inflated inner tubes to the back and seat that will add cushioning. The chair is a great mixture of contemporary and modern looks. The eco-friendly chair, made from bicycle parts, comes wrapped with simplicity and the designing manages to arrest attention.
3. Recycled CD Rack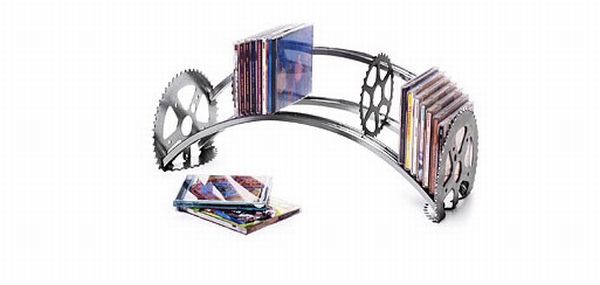 Recycled CD Rack looks like a modern piece of art to soothe your eco-conscious soul. It has been crafted by Graham Berg from salvaged aluminum parts that came from bicycles. The attention grabbing design also features an aluminum wheel rim that has been polished and chain rings. The amazing recycled creation comes stashed with a price tag of $ 88 and can be used to stack 40 CDs at a time. The rack is quite sturdy and will decorate your house with its fantastic designing. The CD rack has an arc and is nothing less than a piece of fine art.
4. Coffee Tables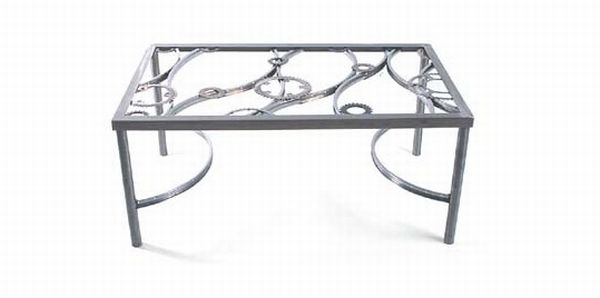 Tables are an important part of every home and even office space. Resourceful Revival is giving an interesting trait to coffee tables that will keep the environment away from further deterioration. Coffee Tables by this company have been created using parts of bicycles that had been thrown in junk yards. The awe-amazing piece of furniture uses rims, cogs and rubber. All these have been extracted from bicycles and given a fresh life in the form of coffee tables. It has a glass top and will brighten up the area in a clean and green way. The design is quite interesting and definitely manages to capture attention.
5. Recycled Bike Parts Table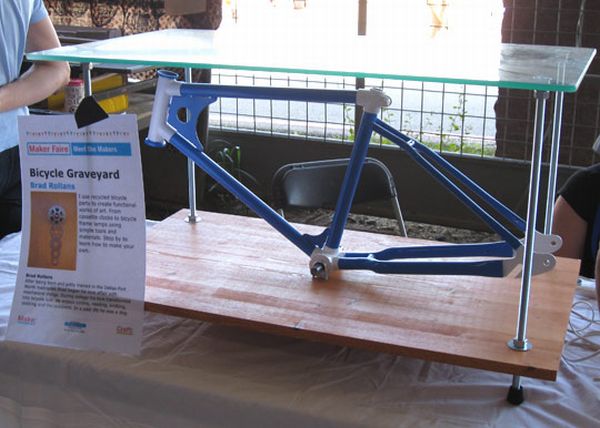 Brad Rollans has used discarded bike parts in a creative way and constructed the Bike Parts Table. A glass top beautifully stands on the parts of a recycled bike. The designer from Austin, Texas, reuses parts from bikes and swaps them into furniture pieces. Recycled Bike Parts Table has a simple and clean appearance and will definitely impress people who love cycling.
6. Furniture by Frida Ottemo Kallstrom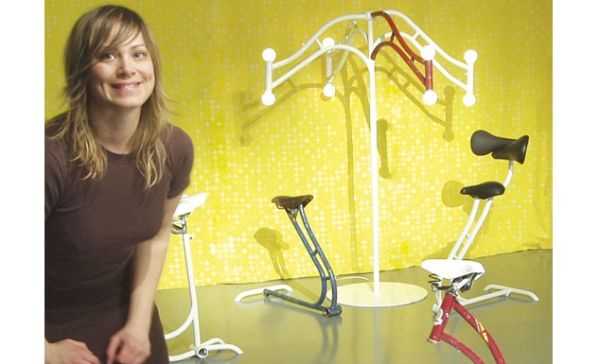 Frida Ottemo Kallstrom's recycled furniture is worth gawking at. Frida is passionate about collecting old bike parts and this stirred her to create pieces of furniture using salvaged bike parts. The designer reconstructs sections like the seat and mainframe that results in playful designs. The furniture keeps some traits of the bicycle intact, which can help seal memories of your beloved bicycle for years.
7. Bicycle Seat Sofa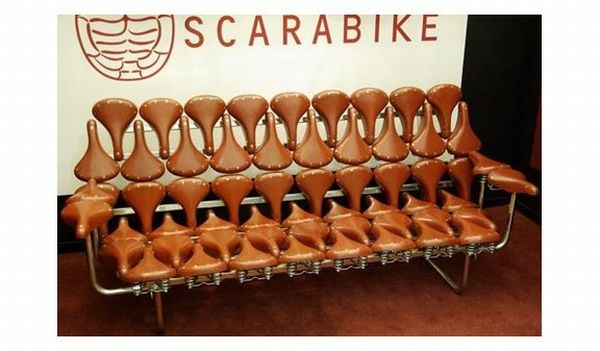 The Bicycle Seat Sofa, as the name suggests, has been made using the seats from bicycle. The unique and eye-catching sofa is a creation from Scarabike. The sofa has been fashioned from recycled seats that otherwise would have been discarded and would have added to the ever-increasing pile of waste. The sofa looks extraordinary and forces onlookers to slip in a state of surprise.
8. Chain Rocker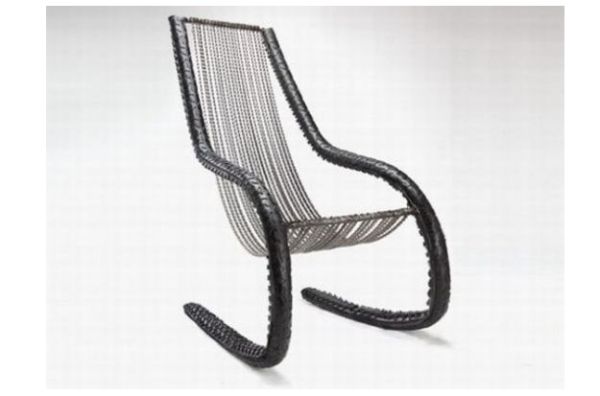 Recycled bicycle tires and chains have been brought to good use in the form of a rocking chair. Christened the Chain Rocker, the exceptional chair has been designed by BRC Designs. It also features a steel support frame that has been used to layer tyres and chains from bikes. The steel structure has been crafted using 98 percent salvaged steel, which makes the chair eco-friendly. Chain Rocker looks like an antique piece of art transforming waste into treasure.