Not so long ago, vinyl flooring and artificial laminates became
all the rage in the home décor industry since they could produce the same "look"
as various types of wood and wooden flooring without costing the same.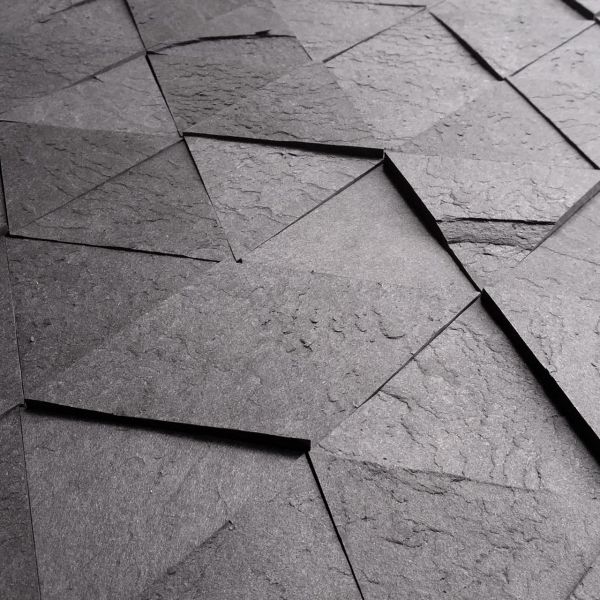 Of course, like all trends, vinyls and other artificial and
plastic-based laminates too have failed out of favor with eco-minded designers
and home owners and these days upcycled and repurposed materials are all the rage.
And that is where this new faux slate tile can be an incredible addition to any
eco-home.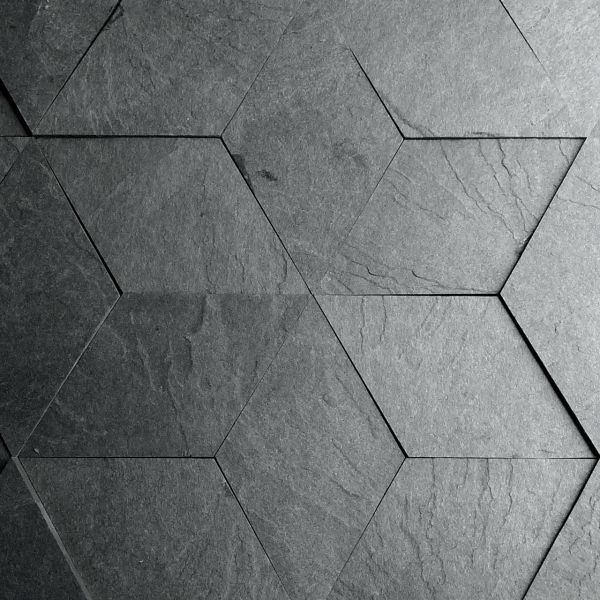 On the surface and judging by its looks alone, no one can
tell that these tiles AREN'T made of the real rock. However, even though the
texture and appearance of these tiles is extremely real slate-like, they are in
fact made out of recycled paper-laminate scraps!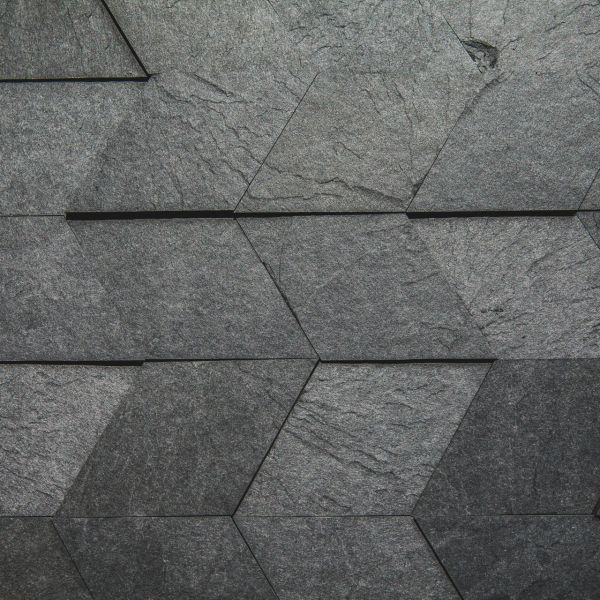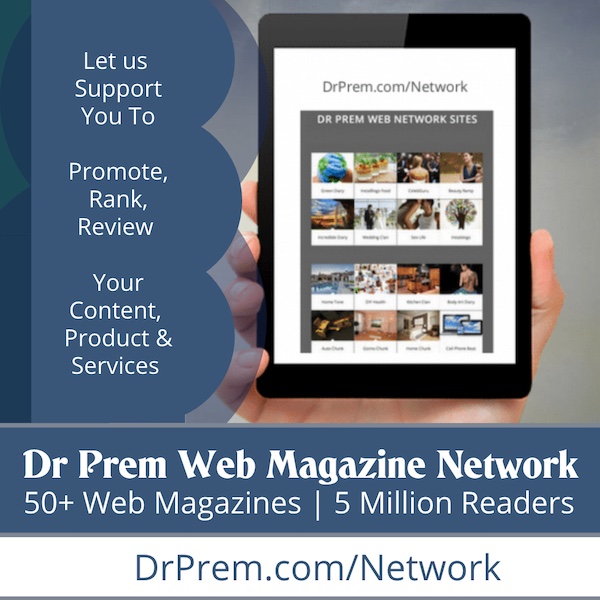 The company that makes these remarkable faux slate tiles actually
sources its materials from countertop makers around the US and actually uses
scraps that would have otherwise been dumped into landfills.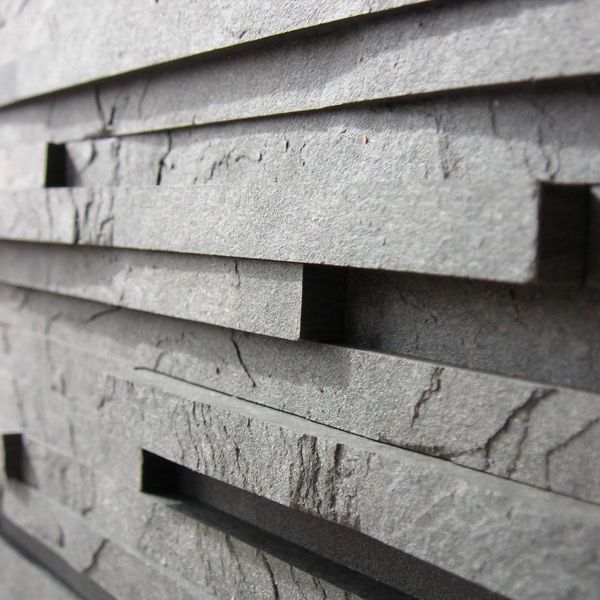 the manufacturer also says that these slate-textured are
also super lightweight and can easily be used to cover ceilings, feature walls,
backsplashes and even fireplace surrounds.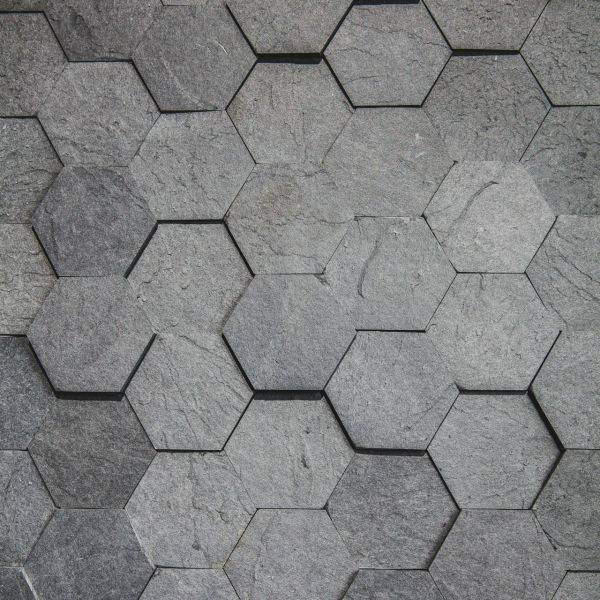 However, one should try to inquire
about its fire-resistant properties before using it near open fireplaces or at
least be vigilant enough to have it coated with a fire retardant finish when
using it near a fireplace or on the vertical walls and ceilings directly inside
it.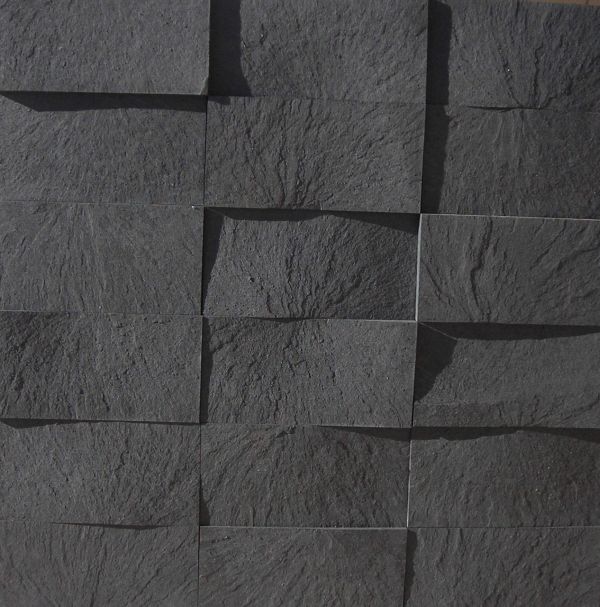 The tiles are offered in triangular-shaped tiles called Tri,
parallelogram-shaped tiles called Para, hexagram-shaped tiles called Hex, a 2″
x 4″ Stud tile and even natural stone look 1″ tall Strips.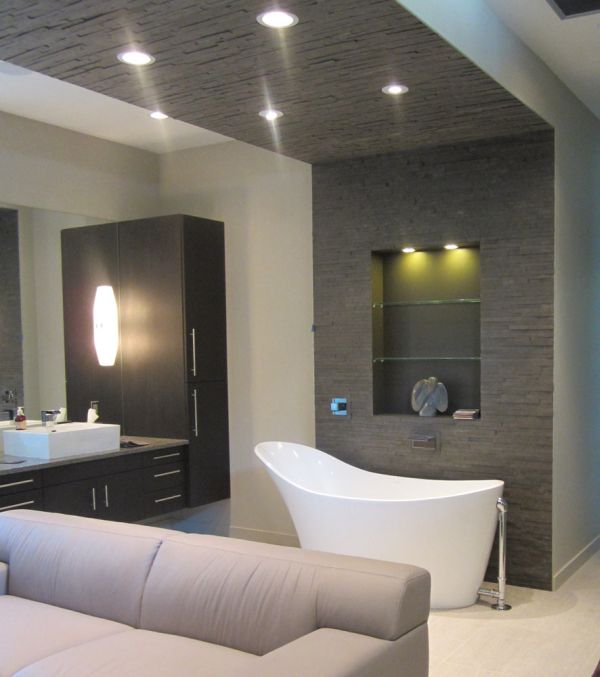 Since the tiles are lighter
in weight than the real stone, they don't need to be installed on walls and
ceiling using stronger cements which helps if you are decorating on a budget.