Kitchen remodel, a project that is there on your mind but its expensive rapport has been stopping you from going for it. Well, the process is certainly expensive but for only those who are not well-versed with some clever kitchen updating tips that cost little but look like an expensive transformation.
Here are some smart ways you can count upon in order to give your kitchen the latest and interesting look, enabling it to free itself from the fetters of boring, age-old look.
Start with the counter top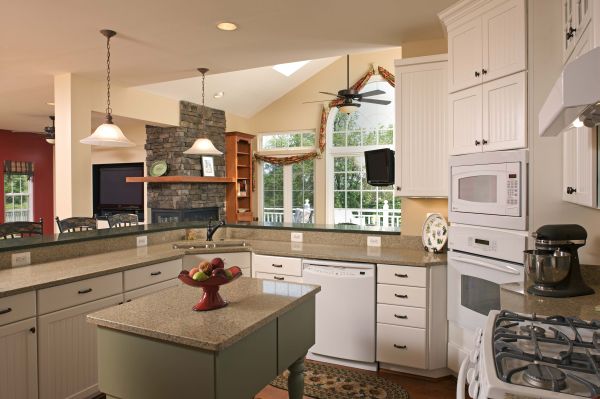 Granite countertops you get to see in almost all the modern and classy kitchens owing to a rick look they give to a kitchen. To get that rich look, people have to spend a good deal of money too. If you are not willing to spend too much of money on it then a perfect alternative that looks classy but costs little is the laminate.
It looks like some expensive stone top; you can use it as the entire countertop, or use granite for the island part and cover the rest with laminate. If you wish to add some eco-friendly touch to your kitchen, the Paperstone is a good option.
Coming to the floors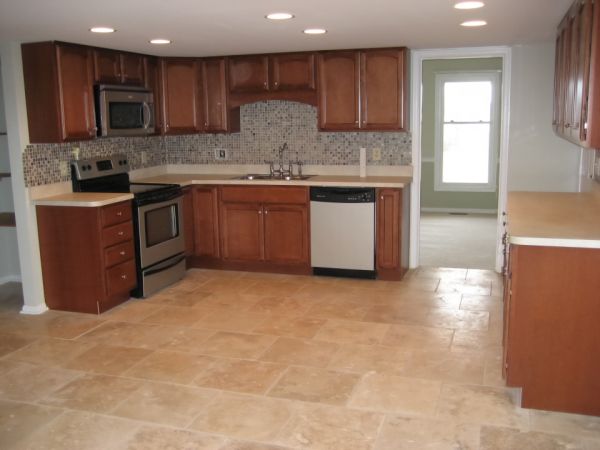 Taking off the old flooring or tiles can be an expensive and a tiresome procedure while giving your kitchen floors a new and a modern look. Well, we have an idea for you that will give your kitchen floors a new and exciting look but without spending much efforts and money on it. The self-stick vinyl tiles look lovely, are inexpensive, easy to install and demand minimal maintenance.
Giving old kitchen cabinets a new look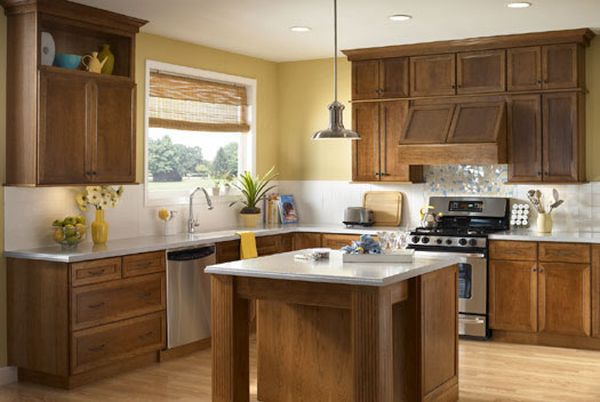 While remodeling your kitchen, the cabinets give you advantage of remodeling them by investing a very little on them. If the old structure is still solid and functional then there is no need to take them off and install new ones, rather think of giving them a new avatar. Paint them or polish them that give them a fresh look. To make them ultra modern, you can take off their old-fashioned knobs and handles and install new ones that confirm the recent design standards.
Consider the lighting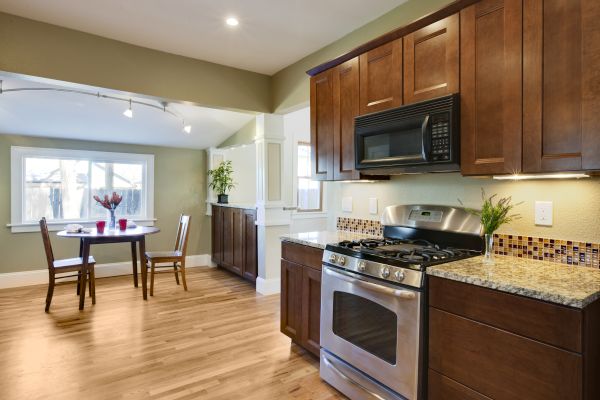 Changing or updating the lighting is one of the most important aspects of a kitchen remodeling. Lighting is one of the cheapest forms of remodeling procedures that help brighten up an old and dull kitchen.
Install under-cabinet lights to liven up the countertop or the work area, which makes cooking or other kitchen works interesting. Pendant lights look even classier and help illuminate the workstation or the sink area.
Replace or add kitchen backsplash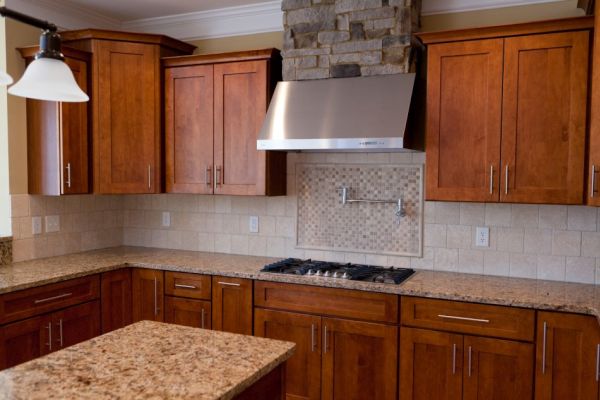 One of the hottest and affordable kitchen-remodeling trends is to update the backsplash. On one hand, there is painting of kitchen cabinets, changing the handles and knobs, and other remodeling stuff, while on the other hand there is updating of the kitchen backsplash. The second option is way more effective, easy, and inexpensive way that helps make a kitchen look trendy and interesting like it was never before.
Backsplash is not just an eye-candy but is extremely functional, as it saves the walls from grease, splashes, and other things that destroy the wall area that particularly falls behind a cooking range and the washbasin.
Tile backsplash designs are expensive, while there are some cheaper options you can avail like ceramic, glass, pegboard, vinyl, wood, or porcelain backsplashes. Glass backsplashes seem to be most popular owing to its affordable price and the luxurious looks it bestows upon your kitchen.

Kitchen undoubtedly is the heart of a home, and homeowners usually spend most of their time in kitchen every day. It demands a remodeling so that it maintains its welcoming and interesting ambience.