Multifunctional furniture is really the need of the day especially
for people that live in smaller spaces. Even folks that live in the suburban
homes with backyards or in apartments with spacious balconies, there simply isn't
enough storage room in our living spaces to stash many different kinds of
chairs. But if you don't have the kind of space to own and keep around both a
lounger and a regular outdoor chair, then you would certainly love the Battery
Park Pretzel Chair.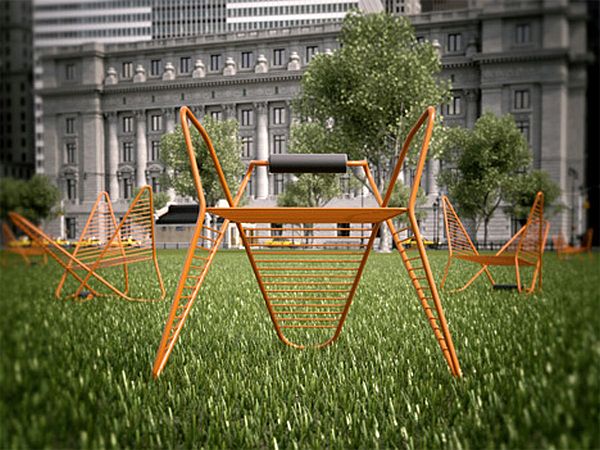 An original design by artist Michal Maciej Bartosik, the funky
chair boasts of a reversible design that allows the common furnishing item to
serve many purposes when stool either side up. In its regular standing position, the chair appears very
proper and comes down to roughly the same seat height as an office chair does. It
also features a small support device made in rubber that provides excellent
lumbar support for times when you need to work outdoors or use the chair while
working on tasks.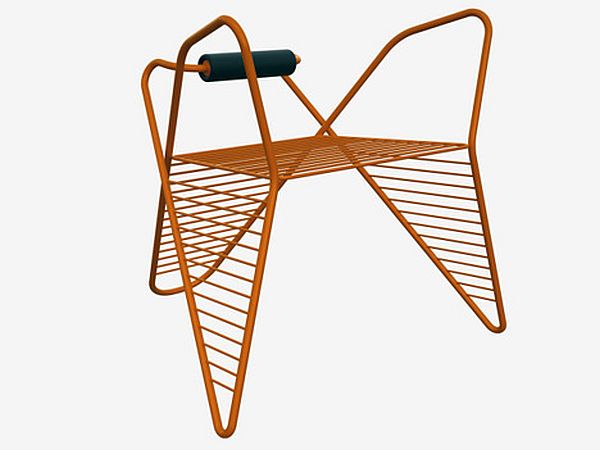 However, when flipped upside down, the same chair becomes a
lot more relaxation inducing and serves as a great, comfortable outdoor
lounger. The back of the chair is angled back much further while the seat
itself stands much closer to the ground providing the user with relaxation and
a break from sitting with a strict posture.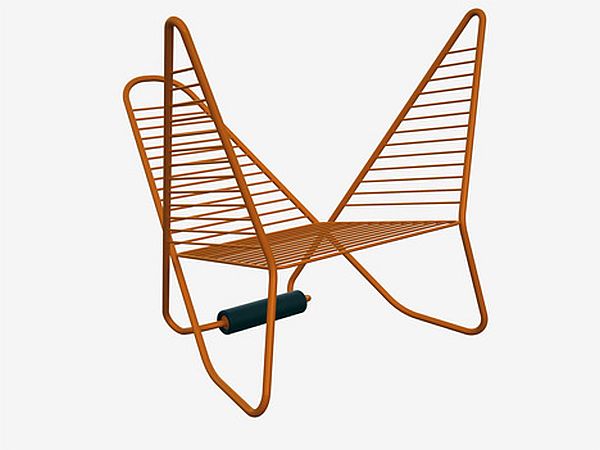 Thanks to its tubular design, the chair is able to remain
very lightweight and can easily be flipped or moved around the house. The chair
of course is designed to resemble the traditional cantilever chair though it
surely is a lot more modern looking. The chair was one of the finalists at the
"Draw up a Chair" design competition organized by Battery Conservancy America.