Choosing a rustic country décor for your home is always a good decision, as it is one of the most practical, functional, and a cost-effective home décor styles. Other very important aspects of a rustic home décor are comfort and relaxation, which you can achieve by including timeworn wood and metal appliances, or few other things that you find in your store. This article intends to enlighten you all on how you can add a rustic country feel to your home's interior decoration:
Prominent features of a rustic country décor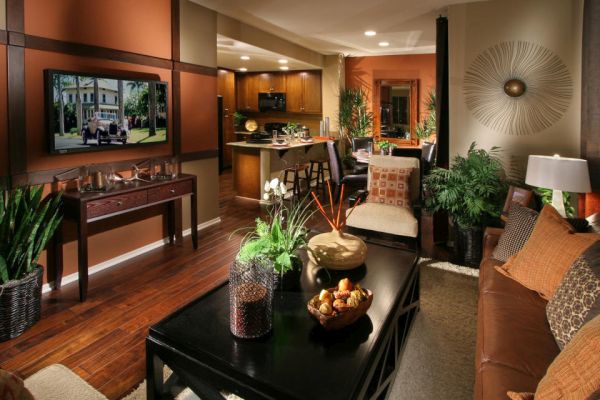 Here is a brief explanation as to what exactly a rustic home décor includes, so that you happen to bring in this style ideally to your home:
Fabric and material usage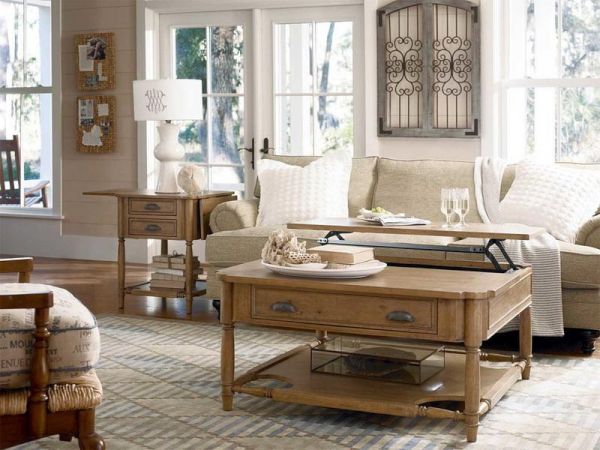 Rustic home décor is all about warmth and comfort, so use cozy and rich fabrics. Carpets and rugs made of wool, flannel and denim suits this style. Rustic style rugs also include ones with animal and bold prints. As far as the furniture is concerned, huge leather furniture pieces look good, and the wooden pieces as well.
You can use fabric scraps to create country inspired and rustic materials. Gingham fabric you can mix-match different colors of it and use it to cover a white lampshade. If you happen to have some vintage or cowboy inspired scarves, you can use them as a cover for a side table, and if you have many of them, try making tablemats, and curtains out of them.
Color Scheme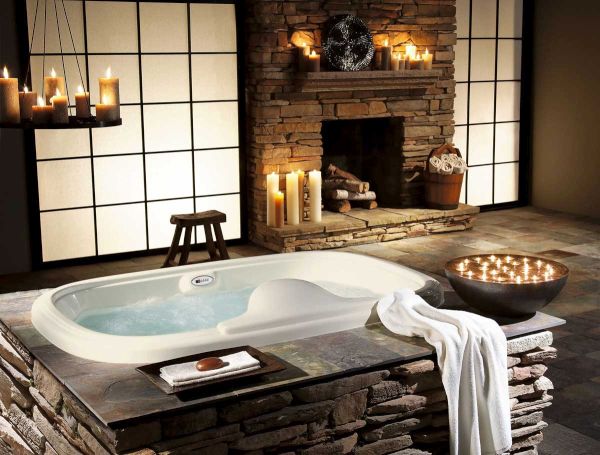 The color scheme followed in a rustic home décor matches the earthy colors, such as browns, tans, and almost every wood tone. This does not mean you cannot use any other color for interior decoration. You can use accent colors to bring in a certain dramatic effect into the room décor. The color options include orange, deep red, sage greens, grays, and blues.
Furniture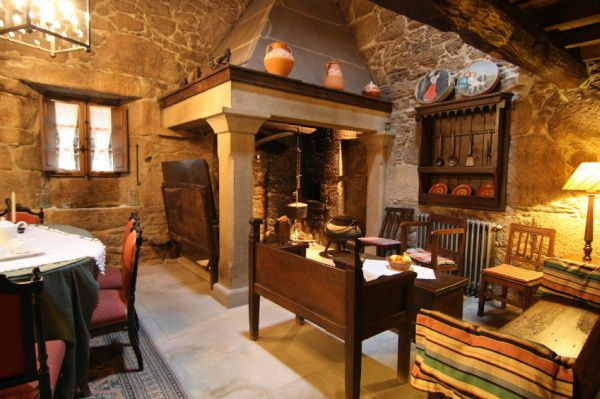 Leather furniture obviously you will have to purchase from the market, you can be lucky if you get the hang of some flea market that sells rustic furniture at affordable cost. Coming to the wooden furniture, a rustic décor consists of wooden furniture made of planks and thick logs with least of embellishments. If you have a creative bent of mind, you can hire a carpenter and give him your own design of wooden furniture.
Accessories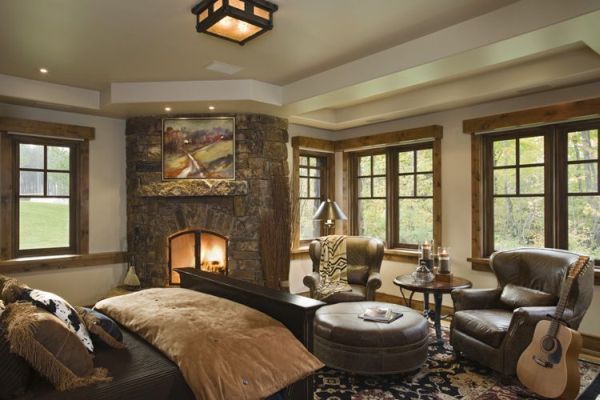 Coming to accessories, rustic accessories include things made from natural materials. For instance, display bowls and trays made from wood pieces, lamp base made of logs, rope baskets, and picture frames crafted with twigs. All these accessories add a classic and sophisticated ambience to a room. Telescope, canoe pedals, anchor, mounted antler heads, are some other accessories you can consider.
As we are here to discuss frugal rustic home decoration ideas, wicker basket is one accessory we just cannot afford to skip. They add such a great rustic touch to a home without spending much of your money. You can place potted plants in some wicker baskets and hang them in your kitchen or living room.
Put rolled towels in these baskets and hang them at a corner of your bathroom. You can place one basket besides your dressing table and keep makeup items or similar items in it. Place it on a center table filled with potpourri and perfume your room the rustic way.
Last but surely not least, you must include wrought iron items to your home décor that instantly adds a rustic feel to a room décor. Place wrought iron napkin holder on your dining table, iron racks in bathroom, showpieces crafted with iron in living room and like.
Rustic home décor brings with it a fair share of warmth and comfort to a home. The best part is you can bring this effect into your home décor while being frugal.