Upcyling has clearly become one of the hottest trends in the furniture design market. While most designers are content giving vintage wooden furniture a new life, Yifat Levin of Israeli design studio Studio9 has chosen old iron furniture to upcycle into a "new" collection. Dubbed "The Network Collection", the furniture range is fashioned entirely out of rusted iron rods! We really don't know whether the designer chose to give the metal the weather worn look deliberately or simply picked up iron rods that had already reddened up but the end result is unique and interesting to say the least.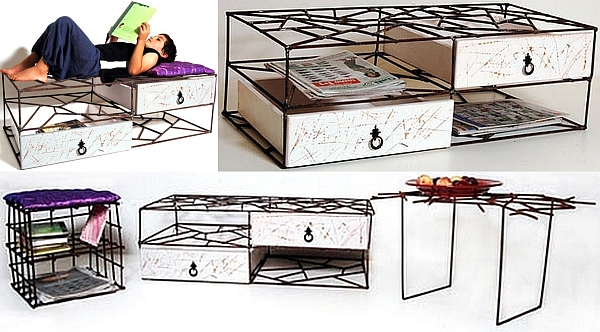 The line comprises of a large coffee table/storage unit type of thing which simply cannot be used as a coffee table since it does not come with a top at all. The unit does however, feature a couple of drawers and can be used to store things that you want to keep partly out of your sight. Another interesting piece in the line is the stool/nightstand like exposed storage unit which again comes without a covering top though one can throw a pillow or a padded seat onto it and use it as a standalone ottoman.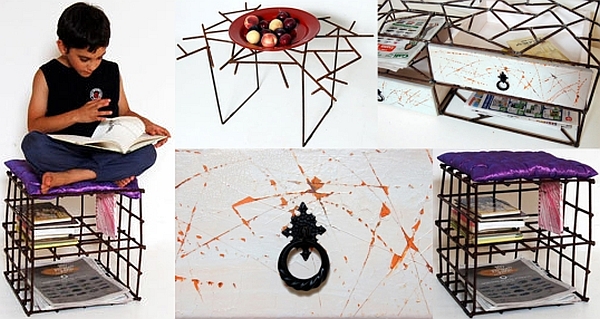 The last item in the line is a rather unique and slightly dangerous looking tall table/planter stand which again comes without a tabletop which means it can only be used to hold things and objects with large bottoms. All three items in the collection have been deliberately given an unfinished look though the designer has coated each item with a clear lacquer to prevent users from getting rust on them or having to get a tetanus shot should they scratch themselves from the edges of the rusted iron bits.
Via: Design Milk