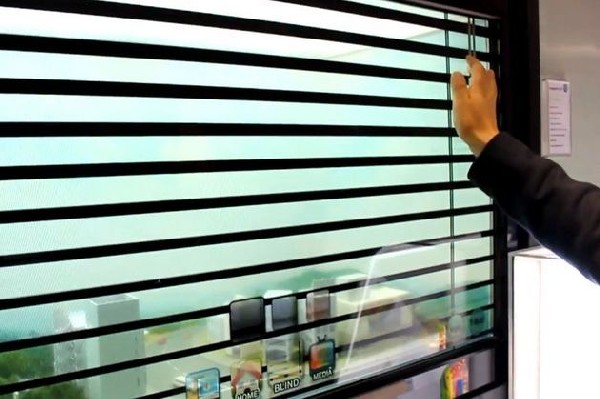 Overview
Samsung presents a new futuristic design of touchscreens for today's geeky generation, interested in 'minority report' technologies. This 46" TFT LCD Display is actually a transparent touchsceen that allows you to enjoy the outside view while surfing on it. This cool and appealing see-through giant Smart window retains its 'window-status' by delivering interesting online applications to the users as well as features like 'blind' to control the amount of light giving you the feeling of a real window. This product will hit the markets soon in the coming months.
What's unique
It provides natural lights as it is completely transparent. You can dim that light from coming into home through an application, blind. On its activation, you can slowly open or close the digital blinds. At night, you can get illumination through transparent backlight units at the cost of a little more power.
High points
This window is eco friendly as it uses about 1/10th of the total electricity used by a standard LCD display of its size. The digital screen is easy to install. In home, you can install it in the kitchen and go through various recipes online. Or mount it on bedroom wall for latest news in the morning. This giant display can be used as a Window or a TV in hall. In office, its large screen is very suitable for giving presentations.
The back panels retain privacy as they prevent passerby or neighbors from watching what you are doing on your window.
Features/specifications
1. 46" TFT LCD display
2. Resolution of 1366 x 1768 pixels.
Via: Freshome