Light switches are one of the most essential accessories for any home. Today, you will find a wide range of electric switches with a design so innovative and interesting.  They not only come in different shapes and sizes but also in a variety of colors and themes. We have complied a list of some really innovative and creative designs of light switches you can consider for your home.
Silicon switches with a design so innovative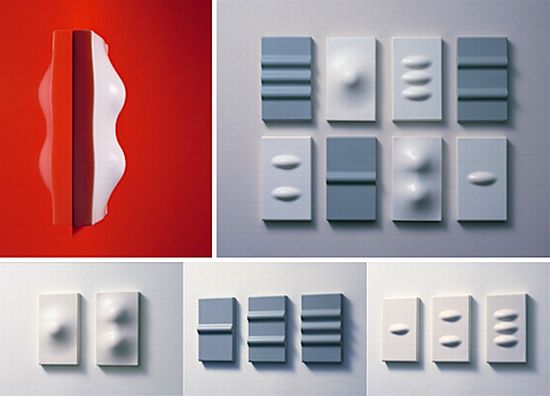 Lights have taken a giant leap from their breakthrough up until now. However, switches seem to be inert with its same consistent design. Taking wall switches to a new level, Normal Design has come up with the Silicon Switches, which will give a different look to your walls. A prefabricated push switch hides beneath a cover of raised silicon that activates the switch. The unusual switches may appear to be weird and old to some and amazing to others. The switches without compromising on the aesthetic are perfect for your decor and add a new style statement.
Via: Grassrootsmodern/Notcot
Some other switches with a design so innovative you can consider
Switches can do much more than just controlling lights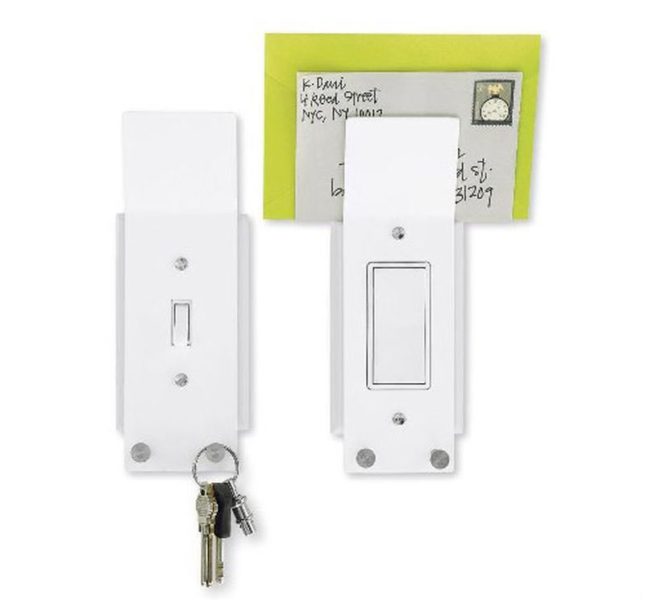 So, what according to you, a switch can be used for. Well, if you ask me…I'll simply say to turn on/off the lights. But, Switch entry caddy will change your perception about switches. These switches make a clever and convenient place to stash some of your important items. The transparent sheet of plastic on the switch, helps to you to hold your letters, key ring, mails and dog leashes. Easy to use, the modern metal organizer fits perfectly over your existing switch plate, with no drilling or hammering. You can still control the lights but with some additional functionality. This is one of the multi-functional switches with a design so innovative.
Let your kids go green with Tio Light Switches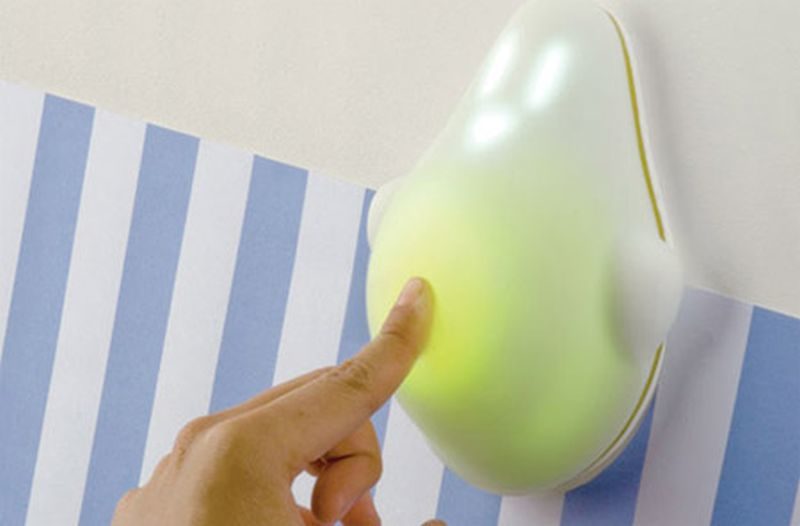 Kids tend to leave the light on when not needed, reminding them each time is bit infuriating at times. Here's a cool way to teach your kids about conserving energy. Tio by Tim Holley is a playfully cool light switch system that teaches them how cool turning off lights can be. Tio is a wall mounted switch that glows green if the energy consumption meter is not going high with the wastage of electricity when not in use. When the household lights are on for short time, Tio is green and smiling but turns red when the lights are used for a longer period of time. Pretty nice idea of letting kids go green.
Luxurious Febe switches for modish interiors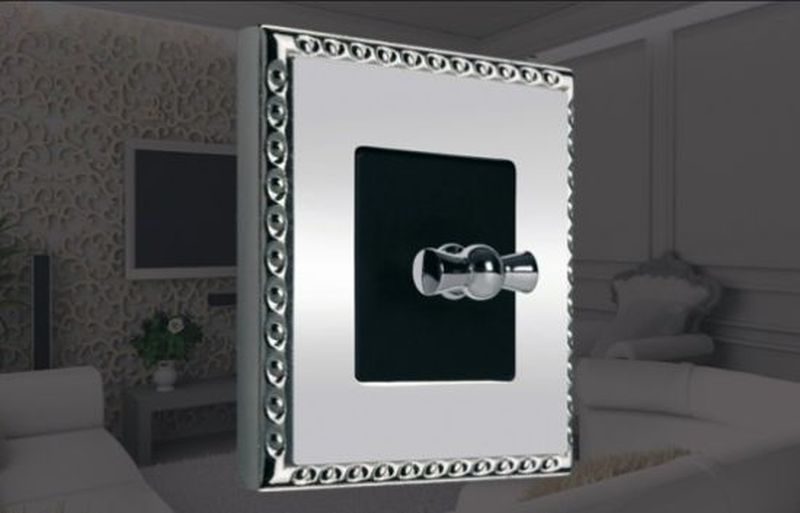 Ordinary switches for our modish home…Naah! If you're the one who are on lookout for trendy electrical switches with a design so innovative for your trendy home and wondering where to check out; then Febe is the right place for you. Yups, the renowned Febe has all new trendy sockets/light switches to compliment your interiors. Festooned with decorative elements like adorable Swarovski crystals, these switches ask you to show them off to your guests.
Hu2 wall stickers let you green by showing the world behind your light switches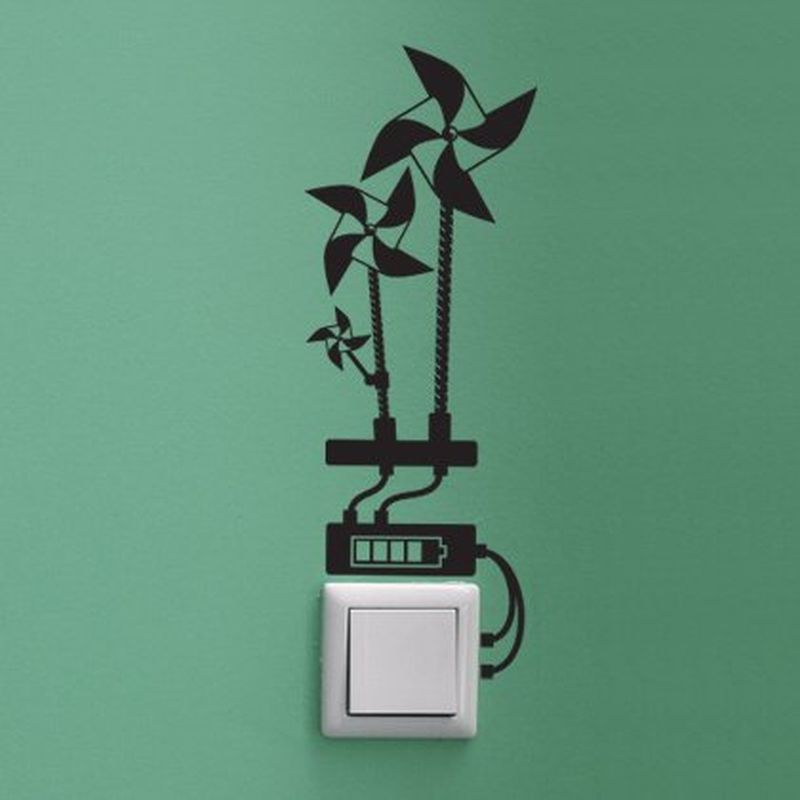 With everything going green, one wonders what's left out that can help make the greener world. Ever thought the wall stickers that promise to give a facelift to your modish interiors could be green? London-based Hu2 Design company thought out of the box and came up with a slick set of "Sustainable Habitat Reminder" wall stickers. With the aim to raise energy awareness, these stickers for example reveal a fantastical set of inner workings behind standard plugs and switches. Agreeing to the fact that these cool wall stickers are made from vinyl, we all are sure to appreciate the way these act as a dose of enlightenment for us to go green besides giving our homes a unique touch.
'Switch on' to Venezia rocking & rotary switches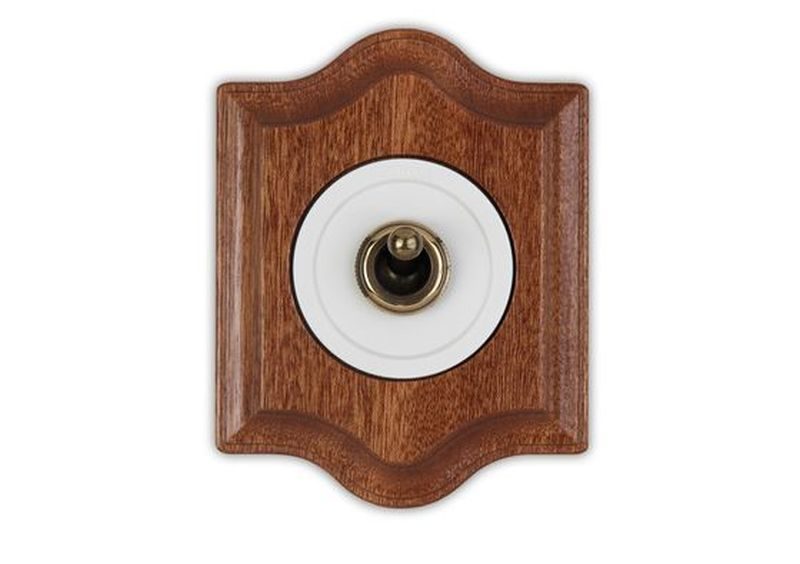 We always hunt for lights which enhance our living space but the switches which have the potential to illuminate the fashion and function of your home are generally overlooked. If you are tired of the monotonous boring switches then it's the right time to turn on to Venezia rocking & rotary switches. The unique and novel switches come to you from the house of Fontini. The switches are finished with the wooden, brass & porcelain frames. The switch features 10/16A – 250V~ earthing sockets with the silver contacts with high breaking power and comes with the frames for vertical or horizontal installations. The elegant switches with their aesthetic design are certain to augment your living space with its eminent appeal.
Switches attain the luxury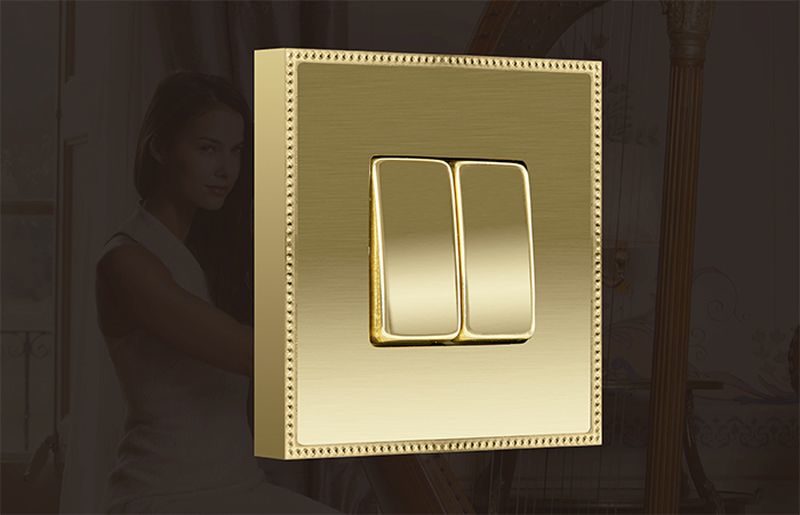 Get ready to articulate the eccentricity of your home with elegant and luxury light switches. The range of stylish switches designed by Fede will add grace and novelty to your home décor. Fede has designed these luxury brass switches for their catalog 'The art of turning on the light'. The ranges of five elite collections easily amalgamate any interior of the house. The switch features superior hi-tech performance and development with a strong design. Designed particularly for high-end home, the switches are symbol of modular design that gives an aesthetic and luxurious appeal to your habitat. The luxury switches have already hit the market shelves, so grab them to enhance your décor.
Bright home : Swarovski crystal studded light switches!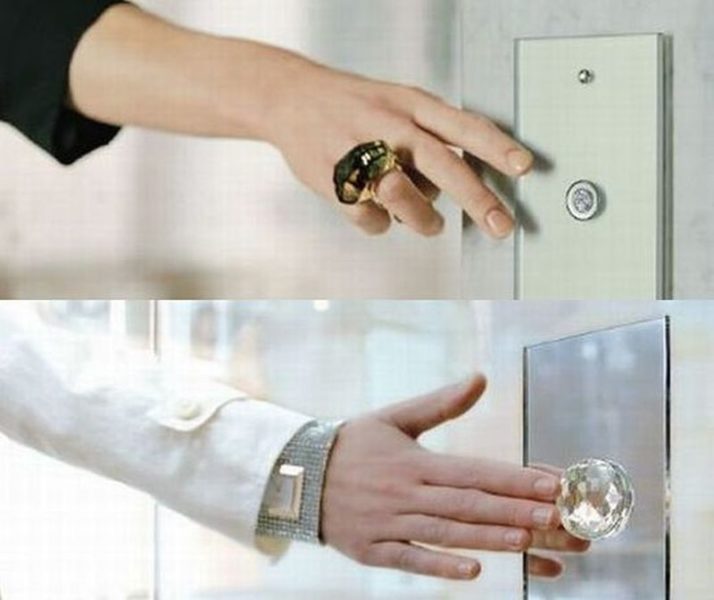 These days radiators, TVs, vacuum cleaners almost all electrical appliances are coming up with sparkling Swarovski Crystals festooned. Berker, well known for light switches is here with the Swarovski Crystal light switches to make your home glow with light and shining sparkler crystals.
What's different? This decorative light switch ensures to add a touch of glamor to your home, besides performing its specific function of brightening it up. Who thought switches could come bejeweled with sparkling crystals? I wonder what's next!
Green home: Blink switches off appliances when not in use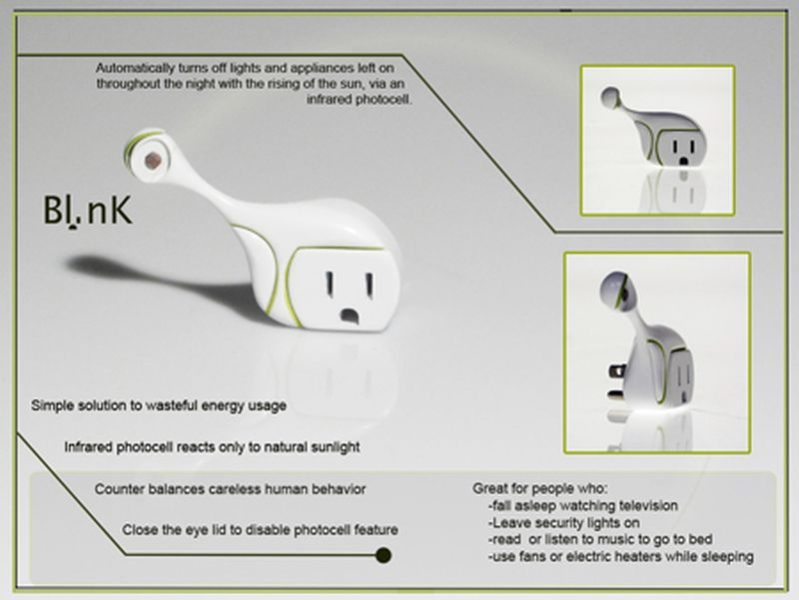 Carelessness on our part often leads to many excesses that adversely affects the environment. We often forget to switch off the lights at our homes and other appliances before leaving the room thereby leading to unnecessary wastage of energy. Sarah Schaible is here with a solution to the problem. Blink, by adding a photocell-controlled switch to any ordinary electrical outlet, disables the devices plugged into
What's different? Featuring an infrared photocell, which reacts to natural sunlight only. It has a flexible neck to aim the photocell towards natural light sources and a blinking eyelid to fine tune or deactivate the light sensing function. This simple green device turns off televisions or sound systems left on throughout the night. What is even better is that it turns on security or night-lights during dark hours; as well as, turns off electric heaters or fans in the morning. Reduction in energy consumption with just a small device, that too without any extra efforts is certainly not run of the mill, is it?