For long there has been the common discussion about choosing gender specific colors and décor items for the kids' rooms. However, a number of homeowners are coming forward to denounce these ideas, opting instead for gender neutral décor choices which can be easily changed once their kids start to know what they want. If you think gender neutral décor is the best as well, here are some tips that will help you balance out the feminine and masculine looks in a room to achieve the same.
Choose Gender Neutral Colors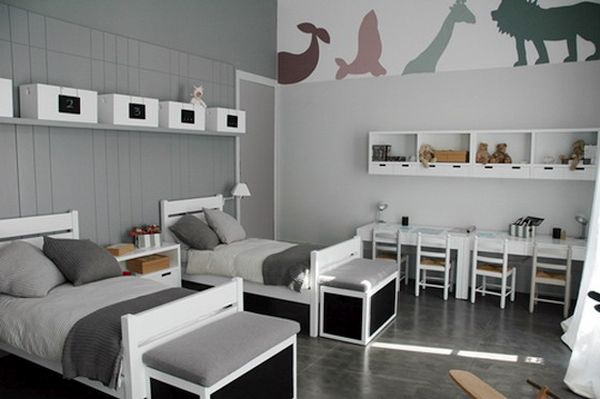 Stay away from the notion of 'pink' for girls and 'blue' for boys. Instead, focus on adding gender neutral colors. While white is one color option you can look at, grey is a gender neutral color that adds some much needed vibe and color to the kid's room. Other color choices you can work with include taupe, tan, beige, dark blue, brown and black.
Choose Gender Neutral Themes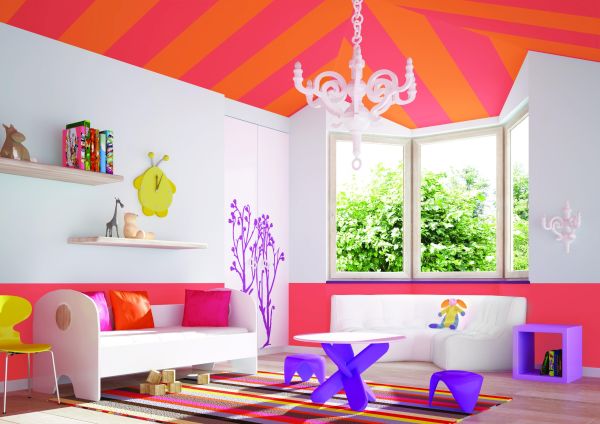 Planning to decorate your kid's room based on a theme? Then stay away from princess and action figures. Rather, opt for gender neutral themes like animals, musical instruments, shapes and even geometrical figures. These allow you to create a space that does not teach your kids about gender differences at a very small age.
Choose Gender Neutral Furnishings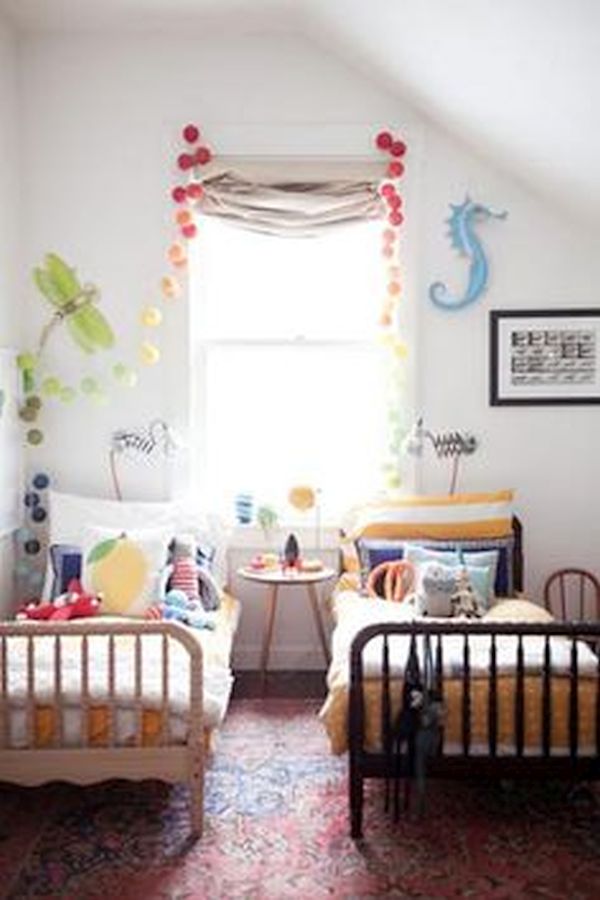 In addition to opting for neutral colors on the walls, you can also choose gender neutral colors for the big pieces in the room like furniture, rugs, headboard, pillows, draperies and bedspreads. Wood blinds and roman shades as well as stationary panels also work well when it comes to filtering the amount of sunlight entering the room without making the space looking either too masculine or feminine.
Choose Gender Neutral Shapes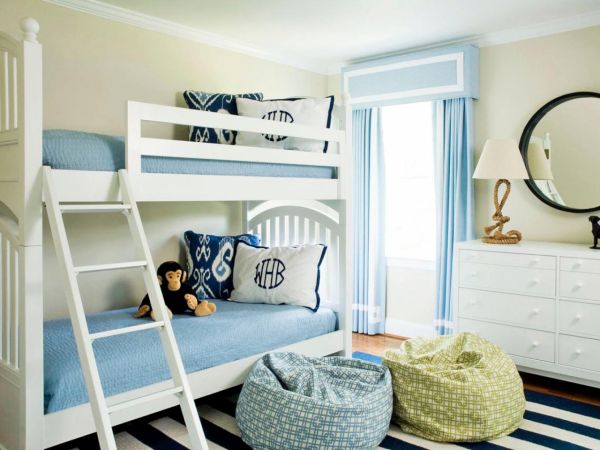 If you think that painting is too much of a task and prefer wall paper or wall decal, consider choosing gender neutral shapes for the patterns in them. One area that never misses to hit the mark in a gender neutral room is the use of nature and its elements. For instance, using branch like curves, rock like forms, grass like lines, leaves, trees, water and brooks can all help enliven a room's décor without tilting towards a particular gender. The use of natural lines and curves also help balance out the otherwise sharp angles found elsewhere in the room's furniture and décor items.
Choose Gender Neutral Furniture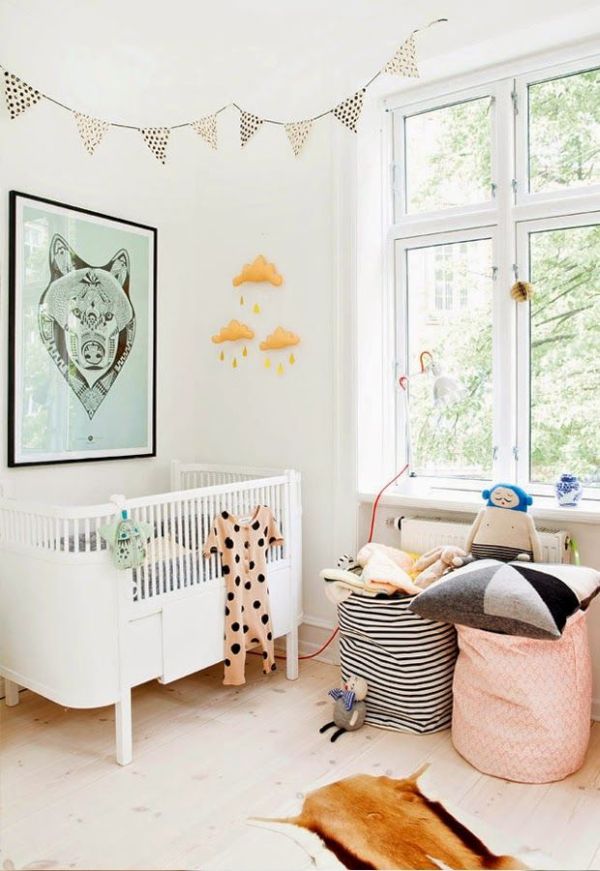 This is another important point to consider when designing a gender neutral room for your kid. It is essential that you stay away from furniture that has too many sharp angles or has too much of adornment/ornamentation. Even furniture with too much woodworking and script detailing can tilt towards a specific gender.
So stick to modern clean lines that will work fine for both boys and girls. Also opt for big furniture pieces that come in discreet patterns or solid colors as these work best in a gender neutral room. Once the furniture is added, you can add other subtle touches to the room to balance the feminine and masculine sides.
Choose Gender Specific Décor Pieces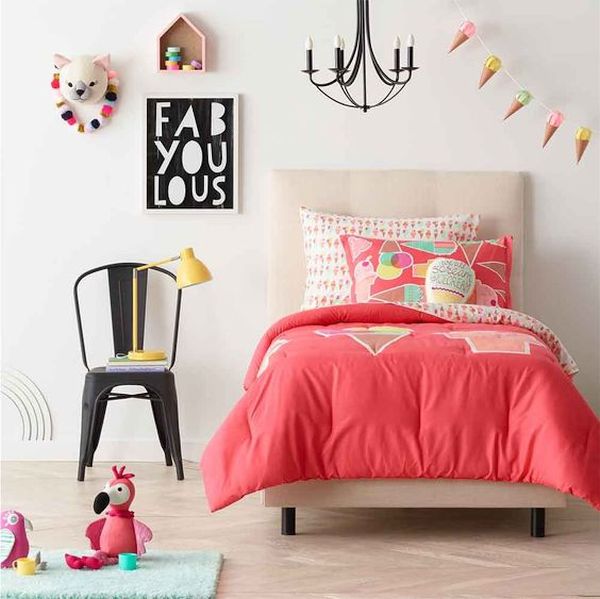 This tends to create quite some confusion when choosing the right décor pieces for your kids' rooms. Adding too many flower pots in a room can make it lean towards the feminine side a bit. Then again, placing too many action figures and memorabilia can also take it to the other side.
The trick here is to choose décor pieces that balance out both genders nicely while still allowing each kid to maintain his/her individuality. One way to achieve this is to decorate the individual areas with names. Stained wooed letters spelling out your kids' names can be hung over each bed. This will create a more personalized space without being specific to any gender.
Many parents are opting to design their kids' names with gender neutral décor choices. A gender neutral look can be easily achieved with a few simple décor tips, and can easily be changed once the kids grow up to realize their specific interests.