Dorm rooms, those small rooms you share with your roommate but does that mean you are supposed to keep it dull and boring? Well, obviously not. You can make a dorm room quite impressive and interesting with little changes in it. Make it something you and your friends love spending time in, and a space that is full of positivity. Here are some ideas you can consider to transform your dull dorm room into a lively and a stylish room:
Conceal dorm floors
In case your dorm's flooring is boring and dull, which usually is, you should try to add flamboyance to it. Adding life and personality to the flooring with the help of carpets and rugs is the best thing you can do. Get the hang of decorative rugs and carpets that will serve as a focal point besides making your room inviting and warm.
Record Wall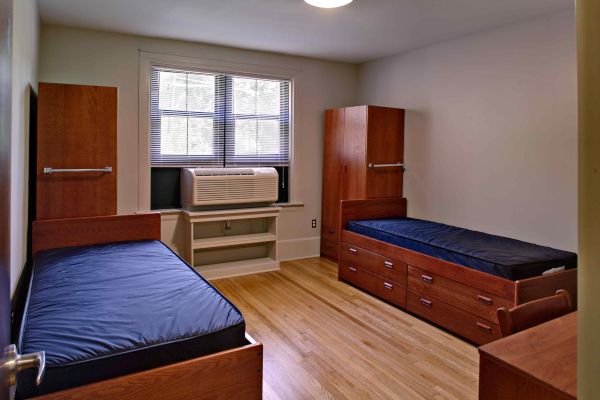 No matter whether you are a music lover or not, you are going to love this idea for sure. A record wall is easy to make and is super impressive. It can transform your otherwise dull dorm room into a room that speaks volumes of style and sophistication. You just need to get some records, some mini wall hooks that make affixing records on the wall easy.
You and your friends will love the record wall in your dorm room for numerous reasons, one of it being your favorite spot for selfies. Shining records in the background will some of the best selfies.
Washi Tape is the key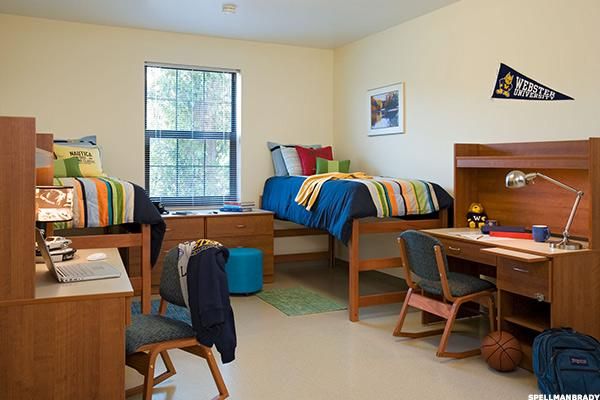 You cannot afford to make expensive changes to dorm room but you can certainly make some inexpensive, temporary and beautiful changes. For instance, the shelves hanging in your dorm room are excessively boring, as they are nit painted or polished. Without spending much of your money, you can add life to those shelves using a cute Washi Tape.
They are available in a wide assortment of colors and patterns on the market, so pick the one you thing can adorn those shelves or any other piece of furniture the best. If you want to save more money, you can create Washi Tape frames on the wall and stick your pictures in them.
How about a temporary headboard?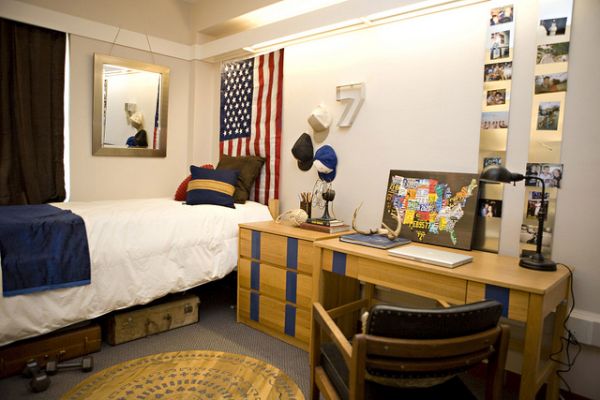 Expecting a luxurious bed with a lavish headboard in many of the dorm rooms is a farfetched reality. However, making a simple temporary headboard can give you a home-like feel in your dorm room as well.
You need to arrange for a cardboard, it would be better if you stick three or four cardboard pieces together to make a sturdy headboard for your bed. Once it is ready, you are supposed to give it a design you like. Now, wrap the cardboard in a fabric that you find worthy of giving the desired feel and look to your dorm room.
Elevate the bed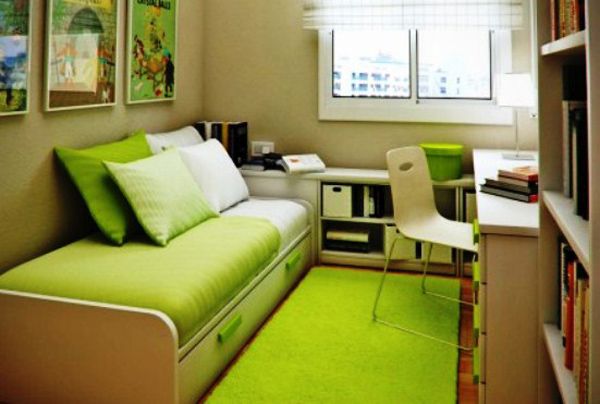 As dorm rooms are small, you need to have some expertise in space management. Elevating a bed is one tip that can make your room more spacious, as you can use the space beneath as storage.
Marquee Lights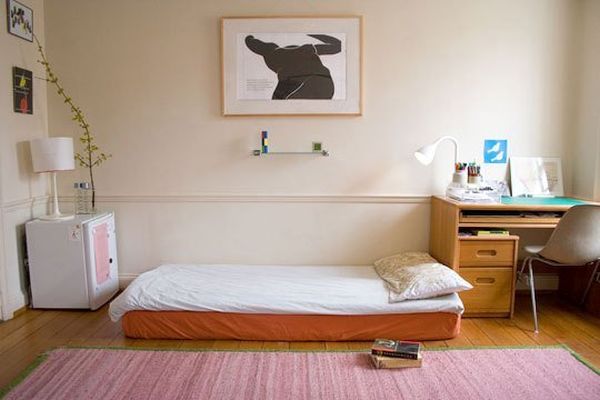 Decorative lighting is an integral part of a stylish dorm room, so you need to pick some for your room as well. There are many decorative lighting options, and marquee lights are one of them. You can buy them or make some on your own, which is quite easy.
It requires a little bit of brainstorming and taking inspiration from wherever you can, for transforming a boring dorm room into lively and stylish room altogether.