When it comes to making your own abode, your own beautiful home, everyone wants to change and decorate their beautiful place. Each and every person who dreams of making and designing their home goes through the procedure of finding out the best ideas that are suitable for their décor.  But the main problem that stands in between your dreams and décor is the budget, but how to decorate 1 BHK home at low cost ? When you have a small home, you can easily get very creative ways to decorate small spaces.  We have some home décor ideas for 1 BHK, which can help you to make your house a home.
Some ideas that can help: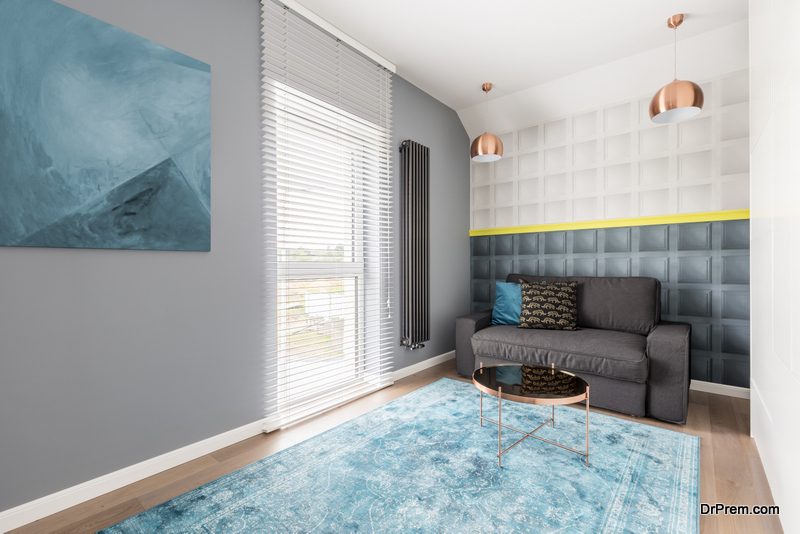 In today's fast-growing world, the ides for interior decoration is changing day by day. In the idea book you will find many of the ideas and decorating tips for small apartments using copper pipes and other materials. There are many ideas that can help you to renovate your home.
Here we have some creative ways to decorate small spaces.
An artistic shelf in the wall: Having beautiful home with the dull walls is a minus point to your home. So, make the walls of your home or room creative keeping them simple and as well as exquisite.
Sophisticated TV area: You can always make your tv area to look more sophisticated and brilliant looking only by arranging a self that is mounted on the wall with drawers to keep up with your CDs and remotes.
Cheap makeover: You can always have DYI products made at home easily in order to decorate your home. Like colourful paper to cover your light lamp will instantly add a new look and many more. You can also use stripes to decorate your home in an unconventional manner
Having a partition shelf: If your dining area is big then you can even partition the area using a simple and exquisite divider of wood that will increase your beauty of the living area.
Using lampshades made of paper: You can have lampshades made up of paper and hang them like a showcase hanging down your wall. This can be easily done at home or is very easily available in the market.
A little more for home décor ideas for 1 BHK: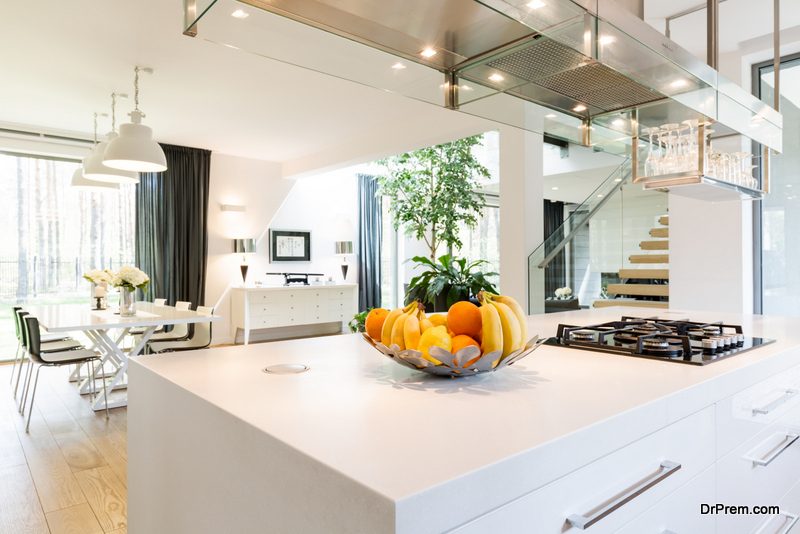 We all know it is so great to live in a big luxurious home or apartment but what if we do not have one but we can always make one for us in our own small home. There are many of the decorating tips for small apartments.
Play with the colour: Having a dull wall can make your room look boring and uninteresting. So, make your home look by adding some exciting colors to your wall.
Use exotic curtains: Using some beautiful and eye – catching curtains in your home that goes quite along with the painted walls.
Furniture: Adding some beautiful and innovative furniture to your small home can also be helpful to bring out the room even more elegantly.
Storing facilities: The best way to keep your things organized is by keeping them beautifully organized with help of exquisite furniture. This also adds the extra flavour to your home.
Lightning: The use of perfect lightning adds the extra stars to your interior decoration making all your themes and items come to live.
The main topic, how to decorate 1 BHK home at low cost: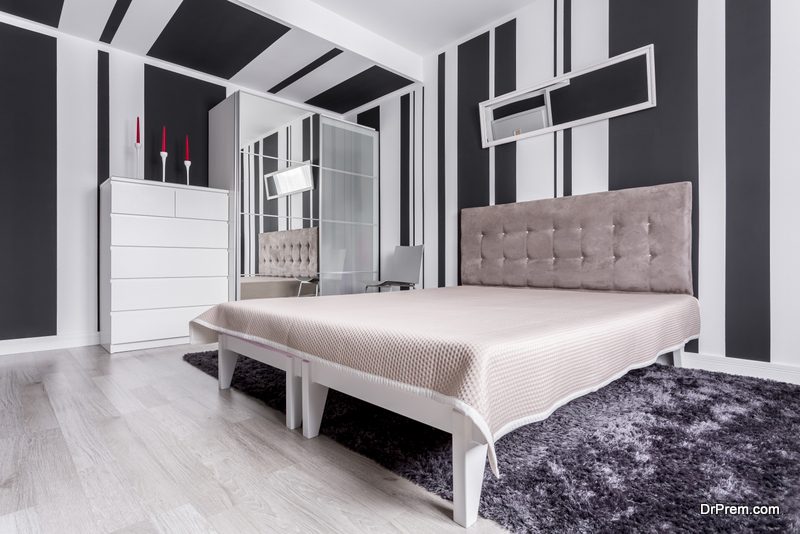 No matter how much you style or paint in your new room, decorate it the way you want or do anything it will not be full fill until you add some accent pieces to your décor. Having the best home décor ideas for 1 BHK will help you get the type and style of home that you have always wanted to have.
In order to get that you can easily adopt any kind of strategies to decorate your adobe. It does not matter if you do not have enough balance you can easily have it all the splendid decoration. The ideas flow like ocean when you start decorating and with the help of our tips and suggestions you can easily make your beautiful home most attractive and welcoming as it was before.
Hang plates: When it comes to having some framed art work the best option are the plates. There are many different types and sizes of plates that can bring out your wall more exquisite.
Canvas painting: There are a lot of DIY canvas paintings that you can easily make or even buy from any of the painting shops. Adding colours to your walls will increase your fascination of the designs of your home.
Show your own creativity: Having things that are made by you will make your walls and home more eye – catching. The self – made things make your home beautiful.
Try to be crafty: If you are a creative person than having small creative and innovative things in your home and rooms. Having such small and priceless items in your home will make it more reliable and fancy.
Having perfect mirrors: Having the right size and style of mirrors also helps a lot to maintain a high-quality décor in your home. They make your home or room look fancier and inevitable.
The conclusion:
After searching through all the options and interior decoration ideas you may have known now that there are many options available in the market or even in your own home. No matter if you have a big apartment or even a small one you can decorate you own adobe with anything that you like.
If you do not have enough money, it does not matter as you can easily get things as per your wish and décor the house the way you want. You can use partitions to create special spaces and get the privacy you need. Having the best of the home décor ideas for 1 BHK is quite easy to have when you have so many ideas. Home décor ideas for 1 BHK can be driven out from any thing that you see useless, you can always make things from the waste.
Home is the place where feel relaxed and feel like yourself after the day of hard work. So, make it warmer and blissful for your own comfort.