Furniture designers have come a long way. For thousands years, furniture looked nothing more than an assembly of wooden planks glued together with the help of nails. Furniture was meant to look classy and bulky in medieval times. But the trend started to lose ground as the time and lifestyle changed, demanding for aesthetically more pleasing and comfortable furniture over the conventional ones. This is how science of ergonomics came into existence, and hence shape-shifting furniture.
Origin of Sitskie furniture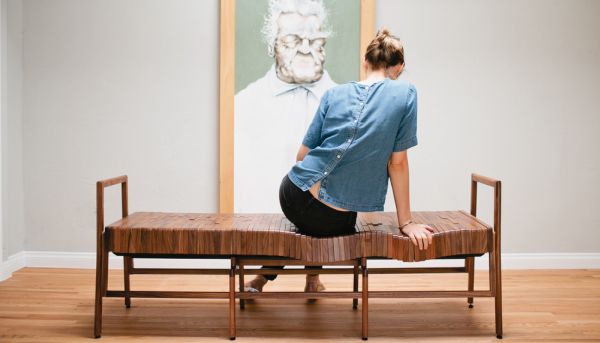 Until now, furniture was believed to be an unbendable structure of wood, but Sitskie furniture is a bench design that takes curves of your body as soon as you sit or lie down on it to read a book or catch a quick nap.
Handmade in America, Sitskie furniture is the brainchild of Adam Friedman, who takes furniture design and sustainability very seriously. He always wanted to make something different for a better lifestyle, hence took an aim at contemporary furniture in order to redefine furniture design and elevate comfort level. Rethinking the static décor item of our homes, Los Angeles-based design studioand vendor completely overhauled the way we interact with furniture.
Durability
The main building material the American design studio enjoys playing around is wood. They prefer wood over other materials, because the studio believes in sustainable lifestyle, and trust toughness and durability of wood. The designer had interlocked multiple pieces of wood to make the seating surface of the bench so that they can move independently to take shape of your body.
Why the world needs shape-shifting furniture?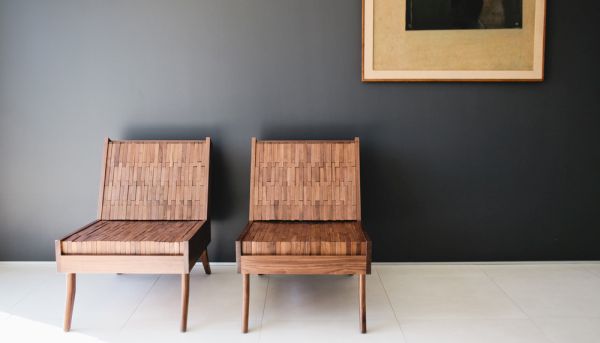 Comfort is the utmost thing humans have strived for all these centuries. Be it catching a breath of relief on a cushy bedor traveling in the most comfortable car, humans have always created objects of ultimate physical comfortability.Shape-shifting furniture is resultant of this unending pursuit.
The Mother Nature is a huge source of inspiration for industrial designers. The transforming bench is inspired by movements of water and sand. Sitskie furniture also morphs itself in shape of user offering unique and best experience to the owner. Well-polished moving small wooden pallets interact with the user in a way that they resign their uniformity and shape to offer a better sense of connectivity and dialogue in some way or another.
The craftsman says the bench is purely handcrafted from solid domestic hardwood, and is priced at $4,000.
Source : Sitskie.Com