Not many people dare to incorporate black furniture into their room décor not because they do not like it but they find it hard to do so. They believe it makes a room excessively dark, which is just a myth. Black colored furniture looks too smart and sophisticated in a room provided you place it correctly and using other colors that complement black furniture in the room.
Color guide that allows you to incorporate black furniture in a room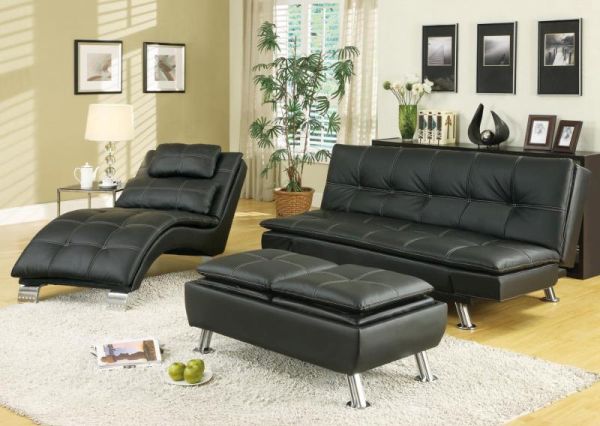 People believe that black furniture makes a room appear dark and small. Probably those people fail to understand that only furniture will be black, not the walls, and every other element of your room décor. Therefore, do not worry about your room becoming dark and heavy and follow this color guide that will amp up the black furniture décor.
Neutral colors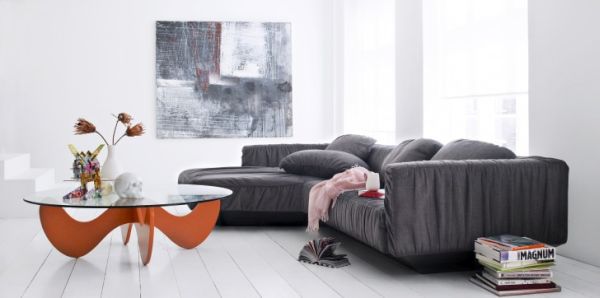 Place black furniture in a room and then place some other furniture pieces or accessories in beige, ivory, or other neutral colors. You will realize how beautiful the combination looks and your black furniture starts looking all the more impressive. We suggest you use a single neutral shade throughout, or else use of multiple neutral shades might take away the charm.
Use of bright and vibrant colors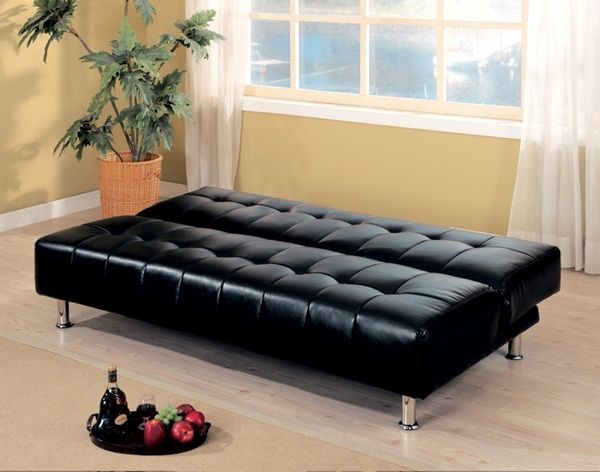 You can use some bright and vibrant colors in the room housing your sleek black furniture. Be it lime green, bright red, purple, royal blue, yellow, pink, or orange, it will go well with the black furniture. One thing you should be sure of is that you do not overuse bright colors in the room décor because doing so would make your room appear as a messy room.
Suppose you paint the walls red, threw bright purple pillows on the couch, placed orange carpet in the middle, and hung yellow curtains in the windows besides black furniture, you can very well imagine how pathetic effect this coordination would create.
Rather go for a nice and elegant accent wall, place the same color accent chair amidst your black furniture, and some accessories that match the accent color.
Pick drapes in complementary colors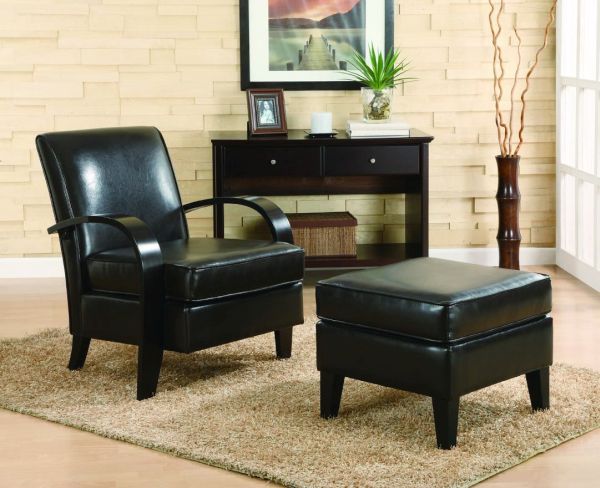 Black furniture demands complementary colors in the room that make it bounce back to life. Talking about drapery, it should be of a complementary color especially when you have plans to add black furniture into a room. Beige colored curtains with yellow or orange print on it is one example of a superb combination that enhances the beauty of black furniture.
Give lighting the required attention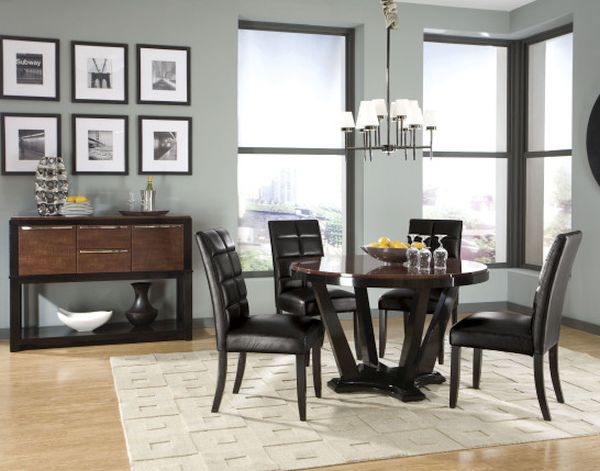 Black furniture is dark furniture, and as you know, such furniture can make a room dark. To eliminate this possibility from your room décor that houses gorgeous black furniture, you must ensure proper lighting in the room.
Not just a ceiling light, or a sconce individually can properly illuminate a room, but you require to create a combination of several lighting options such as ceiling lights, pendant lights, sconces, and side table lamps so that they illuminate and brighten every corner of the room to make your black furniture appear as majestic as it can be. During the day, let ample natural light come in so that it makes your black furniture décor shine.
Bright cushions and pillows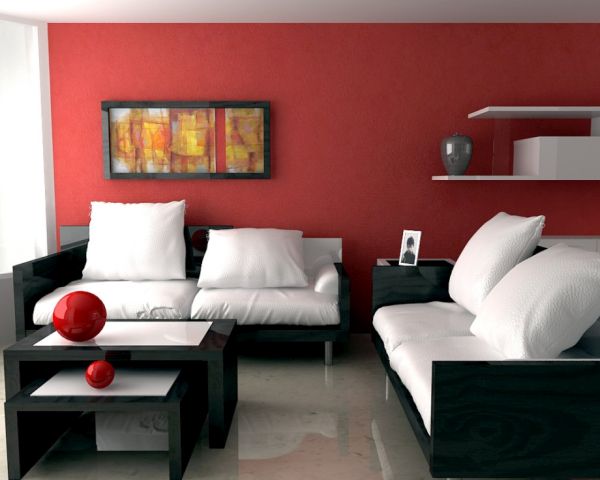 You feel black upholstery of your couch and sofa is making your room too dark and boring. One of the easiest ways to overcome this feeling of yours is to throw some bright colored pillows and cushions on the couch or sofa. They add warmth to the décor and balance darkness and brightness.

People usually avoid including black furniture in their room décor, as they feel it darkens a room. You all must get away with this myth because black furniture looks too majestic in a room décor provided you add complementary colors and take good care of the lighting.